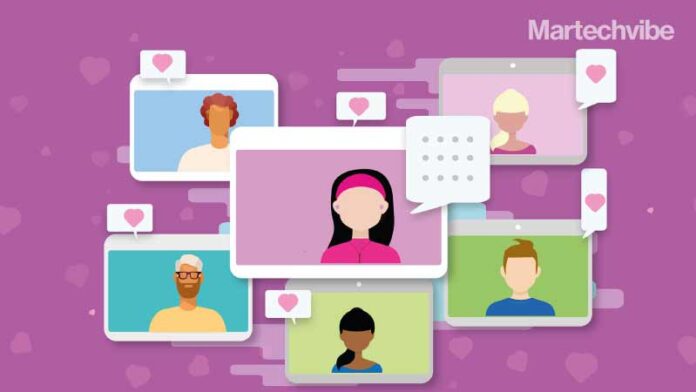 It's not only customer experience that has become the core of business strategies but customers themselves. With shoppable user-generated content (UGC) as the current marketing trend, brands anchor their loyal customers to fuel their business strategies.
A recent DemandGen report revealed that over 90 per cent of buyers prefer interactive and visual content over traditional shopping formats. A Reevoo study also revealed that 70 per cent of consumers trust UGC more than polished branded content, and it majorly impacts their purchasing decisions. Moreover, customers are six times more likely to purchase a product that includes UGC. Additionally, a Comscore study revealed customer engagement to be 28 per cent higher with UGC. 
With the blurring lines of content and commerce, brands are increasingly feeding UGC not only on their social media platforms but on their websites as well. Platforms such as Taggbox and Pixlee are offering advanced tools for brands to build their shoppable UGC strategies. 
Also Read: Is Social Commerce The Future of Shopping?
Exploring Possibilities 
The increasing demand for shoppable UGC has created an urgent need to move past third party platforms, the social network, and into the brand's website homepage, product pages, and email chains, too. Marketers are vested with the responsibility to extend shoppable UGC beyond customer reviews and feedback. Allowing better personalisation, inclusivity, and relevance, UGC can help brands create stronger brand-customer relationships with a higher loyalty rate. 
Strategy #1
Aliyah, an 18-year old aspiring content creator, scrolls on her Instagram homepage at least twice a day. After every third post, she sees an advertisement, a shoppable UGC. Most times, she either saves the post or clicks on 'Shop Now' immediately. 
While many brands use UGC on their social media accounts pinned with a direct shopping link, it might be a lot more beneficial by including UGC in their digital and social ads. With the voice of customers in advertisements, eCommerce brands have the opportunity to create an exciting customer experience, all the way from a chance encounter on the social network to the landing page of the brand. 
Strategy #2
While a high-quality product image and video might impress the company's stakeholders, customers yearn for originality, trusted vibes, and realistic presentation. To gain a competitive edge, experts strongly recommend using shoppable UGC on the product page of the brand along with a direct CTA. 
Reducing bounce rates and improving brand performance, using shoppable UGC on homepages is gold. Consider the brand Old Navy. Not only do they add UGC on their homepage, but they also have an upload tool for viewing customers to upload their pictures directly into the website gallery. Brands including Fjällräven and Levis use Pixlee technology to power their homepage with shoppable UGC. 
Offering a direct line to the purchasing journey, Lush also features shoppable UGC content on both their home page and product pages too. In a month after they embraced shoppable UGC on the homepage, they recorded a million impressions. 
Strategy #3
Email marketing campaigns are still relevant. Emails carrying UGC content, including images and customer testimonials, can improve the popularity of the brand's emails. For instance, JoJo Maman Bébé includes shoppable UGC in their email campaigns to convert their email audience. Experts suggest brands not only add shopping links but other website pages that do not gain enough visibility. 
Additionally, post-purchase email communications to recent customers requesting UGC is an important element to maintain an updated bank of UGC. For instance, Alo Yoga sends their recent customers a check-in email that highlights the UGC of other customers wearing the same purchased product. This encourages customers to post on social networking websites too. 
Courting a Challenge
If there is UGC, there is content abuse. In 2019, DataVisor published its Fraud index report demonstrating the advanced techniques fraudsters used to abuse UGC. After analysing 80 billion events, 758 million users, 368 million IP addresses, 1.05 million email domains, and 229,000 device types, DataVisor observed over 140 million unique UGC. On the contrary, seven per cent of all posts, listings, and comments were found to be malicious. With advancements in digital technology, over 60 per cent of fake accounts commit content abuse within two hours of activation. With more UGC, there will be more redundant content while spammers attempt to mislead customers. Fortunately, with the right AI, ML, and DL tools, it is possible to address such attacks at scale. 
Also Read: Is AI Restyling Fashion?
How It Came to Be
Businessman Shoaib found a beautiful resort online that included a clubhouse and a swimming pool. He booked it online for a fun weekend getaway with his wife and children. Unfortunately, their excitement dampened when they arrived at the resort that looked underwhelming compared to the photographs online.  
Years ago, brand representation by in-house content was the only piece of information customers could find, and most brand marketers would either choose to skip highlighting any information that could ruin the product experience for the customer or exaggerate products with higher than reality standards. 
In 2013, a survey showed that 76 per cent of consumers found advertisements to be exaggerating. Although not a surprising revelation, the same survey revealed that one in five respondents stated that they wouldn't decide based on advertisements. This puts brands in a dilemma. How could they fix this problem?
A couple of years later, more research revealed that customers' perception of the marketing industry fell dramatically. The marketing and advertising industry could hardly earn four per cent of customer trust. Fortunately, the internet created many possible paths for marketers. 
GoPro included UGC into their marketing strategy, and over 6000 GoPro videos were uploaded to YouTube every day. Customers can watch skiers descend mountains and cliff divers all day long without realising that it's just one long GoPro advertisement. Today, the UGC pioneer has around 5,000,000 subscribers. The rise of a more engaging shopping experience began to take shape when customers turned into brand value authentication for other customers.
With the rise of social networking, online customer reviews and feedback began to increase. Seizing the opportunity, brands began to ask customers to rate them five stars, write reviews, send pictures while using the brand product, or send them unboxing videos. Soon, a TurnTo Networks survey revealed that two-thirds of customers believed UGC to help create a better buying experience. Slowly, the structure for shoppable UGC began to form.
In the last few years, the exponential rise of eCommerce has paved the way for shoppable UGC, and it has begun to replace traditional marketing tools. For instance, Dune London started to use shoppable Instagram photos of real customers wearing their products on their website. Their in-house analysis revealed an 82 per cent increase in sales via UGC interaction. 
Since the pandemic, customers have been yearning for honest interactions. The 2021 Edelman Trust Barometer demonstrates customer trust in businesses to be at an all-time low. During such times, shoppable UGC is the business strategy that can save a brand. Moreover, a Glassdoor report revealed that brands usually spend $72,000 every year to create professional content. Not only is UGC more trusted, but it is also a cost-effective alternative that is being embraced by over 85 per cent of brands worldwide.
Also Read: Shoppable Social Media Predictions
What's next? 
A Twitter study revealed that 70 per cent of customers want brands to share positive content. While positive customer reviews are important for brand success, social proof will soon include real-life customer stories narrated through various content formats across platforms. 
That is the future — collaboration not just in content creation, but now in advertising between brands and customers. Seemingly, the future of shoppable UGC will be the impending death of traditional branding and advertising. Model actors and brand ambassadors are also at risk of becoming insignificant soon. 
Last year, it was social distancing that caused UGC to be the most welcomed marketing strategy. If they couldn't experience products first hand, they might as well trust another customer's honest feedback. Experts believe the UGC trend will continue to rise in the next few years. While "connection" was the buzzword in 2020, "customer branding" might be the one tomorrow.