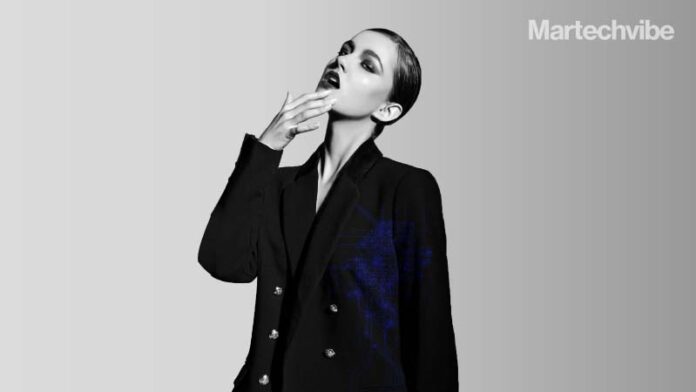 From wardrobe advisers and improving the e-commerce experience to smartening up search results and improving sustainability, artificial intelligence is shaping the fashion industry
Artificial Intelligence (AI)-powered technology is defining our taste. There will be a day soon when you will be sitting on your sofa next to a virtual Alexa Chung who will be talking you through the selection of virtual clothes you can see being modelled in front of you.
But before that happens, AI-powered technology is revolutionising high-street retailers fighting to keep their prices competitive by maximising what they know about their shoppers, tackling the rising costs of unsold stocks, and the unpredictable nature of consumer tastes. How? By gathering vast amounts of consumer data. 
Creative AI in fashion is also gaining momentum. Last year, the London College of Fashion launched an eight week AI course for volunteer fashion students to learn Python to write code to gather fashion data, then use it to develop creative fashion solutions and experiences. 

Recently, AI has been sprinkling fairy dust on the online shopping experience. Zappos, the Amazon-owned retailer that sells shoes, clothing and accessories online, uses machine learning and AI to improve the e-commerce experience, drive down return rates and smarten up search results. 
The in-house team of data scientists and machine learning (ML) scientists focus on two particular areas that customers struggle with: figuring out outfits online, and getting accurate search results for queries that could have multiple different meanings to a search engine.
For the busy online shoppers, Zappos' data science team developed a model called genetic algorithms to get customers to what they're looking for faster. The search pulls in data and quickly picks up on new keywords that are introduced as soon as fashion trends start to pick up speed. In addition, customers also see more personalised results based on what they've searched for in the past. So instead of a customer scrolling through a hundred skirts, she is matched with one she falls in love with.
Maximising Sustainability
In 2019, Google Cloud partnered with Stella McCartney to gather and process huge quantities of data from the luxury brand's supply chain, focusing on the use of resources such as water in producing materials such as cotton. This is a powerful tool because when this is applied to sales, brands will be able to respond on a daily basis to changing customer desires rather than waiting months to plan future collections.
Meanwhile, using consumer data, companies can now predict how many clothes each shopper will buy, meaning they will be able to minimise waste, making them less likely to incinerate garments in the future. To predict user-preferences, and the next-big-fashion trend, brands like H&M and Tommy Hilfiger have also invested in AI technologies.
Creating its AI department in 2018, H&M uses AI and predictive technology beyond understanding the environmental nuances of every raw material and input into apparel supply chains, thereby making fashion more sustainable. H&M uses AI to make sure the right product is in the right place at the right time and is transported into the warehouse. 
Also Read: How Real is Artificial Intelligence for Customer Experience
AI-powered Shopping Experiences
In 2018, merging the physical and online shopping experience, Alibaba launched FashionAI, a fashion AI store with the integration of various technologies like intelligent garment tags, smart mirrors, and omnichannel integration. It takes almost all of the conveniences of online shopping and puts them into an inventory-filled brick-and-mortar store built with RFID racks and AI mirrors.
Mirror-screens display colour and size options, suggest outfits, direct the customers to items within the store, and place items in a bag, so they're waiting for them in a dressing room when they arrive.
With the global fashion market expected to reach $2.42 trillion by 2026, designers and brands are embracing AI to push the limits of design, manufacturing, and production. The rising influence of social media on the industry of fashionistas and the growing popularity of personalised experience is the driving behind the demand for AI.
Also Read: 11 Digital Trends Shaping CX and Marketing in 2021
Fashion forecasting
Trend forecasting is labour-intensive. It involves manual or digital observation and data collection from fashion designers and influencers. Now, fashion brands are reshaping their approach to product design and development by predicting what customers will want to wear next.
Brands like Finery a wardrobe management application that asks users for their email address and permission to access email receipts of fashion purchases, and StitchFix, an online personal styling service that uses AI algorithms and human stylists working in combination to make recommendations to clients of items of clothing, shoes, or accessories, can have fast, easy access to information that helps them plan the styles people will love and know what quantities to manufacture.
Stylumia, leverages AI and ML to improve product assortments, offer consumer-driven fashion forecasts, spot trends, manage inventory, and make better business decisions.
Matchesfashion.com has personalised 3D avatars that "try on" digital samples so that you can see how the shape and size will work on your body. B2B solution Virtusize helps brands build in virtual sizing tools to increase customer satisfaction and reduce returns.
AI-enabled apps are also transforming the way people buy clothes. Avoiding browsing all together, Screenshop's mobile app allows users to screenshot outfits they encounter online. Taking this image as input, the AI system analyses the featured clothes or accessories, and identifies sites that provide the exact outfit or similar styles.
The power of AI to develop creative products and immersive content simultaneously seems most potent. Could AI-generated virtual fashion experiences shape the future of fashion shows? Undeniably. Now, virtual models are helping designers show their latest creations worldwide, thereby reducing waste by showcasing clothes that haven't actually been manufactured. Shudu.Gram, the world's first digital supermodel created by visual artist and fashion photographer Cameron-James Wilson, has generated a following of 215,000 people on Instagram. Now, Wilson is the CEO of The Diigitals, the world's first all-digital modelling agency. 
AI artist Robbie Barrat worked on an AI-generated Balenciaga runway show and trained a neural network on the past collections of fashion brand Acne Studios to generate designs for their Autumn-Winter 20 men's collection. While marking a new level of convergence between fashion design and AI, multi-disciplinary fashion designer Mathilde Rougier has been using convolutional neural networks to design new textiles composed of interlocking off-cut fabrics, similar to Lego, to create fashion products. 
With evolving trends and a consumer base that demands quality and convenience in equal measure, the fashion industry is rightly turning to AI for a fashion forward future, where there's a collaboration between creative and neural networks.