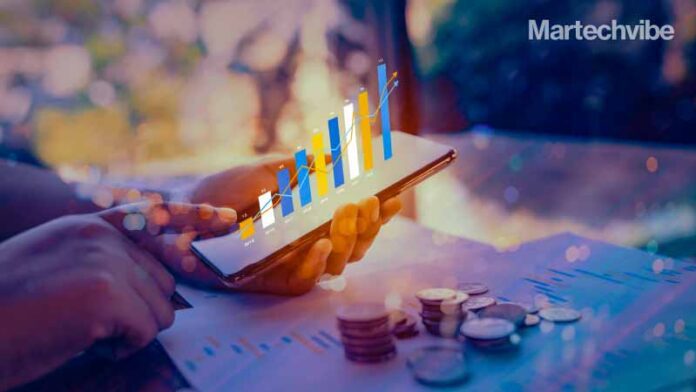 Keeping pace with the current performance marketing trends can help brands dramatically increase their marketing and business game
As the marketing and advertising industry become more challenging, marketing technology vendors are looking to leverage the industry trends and create opportunities for themselves.
Meanwhile, SEO is re-taking lead as a vital reason for brands to refocus on user experience. Google's Page Experience signals the inclusion of site load time, content interactivity, and visual stability to improve a brand's website conversion rates through organic search ranking. At the moment, the only way to increase numbers is to go along with Google's plan.
Also Read: Re-energise Customer Experience Strategy

Expert Recommendation 1: Think beyond H1 tags and page titles to advance search rankings. A positive user experience with very few technical issues should be the refocused vision this year. Of course, incremental tweaks to websites can improve user experience. 
Several companies worldwide have begun to invest in conversion rate optimisation (CRO) deeply. Besides the usual split testing or A/B testing to execute a system built on data analytics or multivariate testing, CRO can help boost campaign performances. A Statista report reveals that the average conversion rate on mobile is 1.5 per cent and 4.1 per cent on desktop. Hence, even a one per cent improvement in conversion rates can impact double the ROI from the same campaign.
Expert Recommendation 2: Re-focus efforts on mobile website experience. With digital shopping experiences a popular customer demand, driving mobile conversions by improving mobile website experience is the way to go. 
Pepsi is using an ROI engine. A Machine Learning (ML) platform to cut through their unstructured data, analyse, and identify actionable insights that can earn them brownie points in their marketing campaign. Similarly, several brands are leveraging Artificial Intelligence (AI) and ML to enhance their marketing efforts. Audience Sentiment Analysis, Ad Placement, Audience Creation, and Conversion Optimisation can be handled by AI/ML-based solutions.
Expert Recommendation 3: Instead of investing time and resources on an in-house platform to improve the marketing performance, brands should invest in less expensive solutions available in the market.
Over 80 per cent of consumers trust user-generated content more than branded content. With the massive reach of social media, influencers continue to be the new TV ambassadors. While long-term partnerships are beneficial, it is not always feasible to cut a chunk of marketing budgets to maintain the relationship with a high-profile influencer. However, an influencer marketing hub report revealed that nano influencers with less than 1000 followers have a 7x higher engagement rate. With social media platforms continuously tweaking their algorithms and affecting the organic reach, partnering with local influencers is a rising performance marketing trend. 
Also Read: AI-Led Recommendations: 5 Secret Strategies to Unlock Personalisation at Scale
Expert Recommendation 4: It is critical to identify the right type of influencer with high audience engagement that can reach the brand's targeted audience easily. 
With social media marketing, eCommerce shopping should be a top priority investment. Although online shopping in offline stores is slowly catching up worldwide, creating a shopping experience on eCommerce platforms like Amazon is still essential. 
Expert Recommendation 5: As research indicates Amazon to continue sales-driving capital this year, brands must develop their Amazon A+ Content. It has the potential to increase product sales by 3-10 per cent. 
Almost all businesses worldwide depend on cookies to enhance user experience.  Customers want privacy, but they also want a seamless customer experience. 
Expert Recommendation 6: When it comes to regulations, it does not end with GDPR and CCPA. Experts predict more laws and regulations to be established along with Google's future plans for the cookieless world. Meanwhile, brands can place tracking pixels in their own servers, so it reshapes itself as first-party data. 
Collaboration is one of the hottest buzzwords in performance marketing today. With the changing state of cookies and data collection, it is critical for network owners to connect with their end-of-the-line partners and advertise and promote the brand. Additionally, building trust among partners is key to finding success in performance marketing.
Expert Recommendation 7: Ecosystem attribution can help the partnerships to enable transparency and aid in keeping track of marketing touchpoints that contribute to the customer journey. With the demand and promise of ecosystem attribution, a product advertised in the network without attribution measurement can cause the ad revenue to decline. 
Insights from attribution data can drive marketing performance. Apart from enhancing CDPS, a recent trend is for advertisers to garner Demand-Side Platforms (DSPs). It offers more reach with special access to multiple networks across the web, unlike ad platforms. Using information from CDP and the reach, DSPs can develop audience-specific campaigns driven by the attribution data. 
Spotify bought Megaphone, a podcast hosting company that has ad capacity for a valid reason. The fast-accelerating podcast growth is not going to slow down. Marketers need to follow the consumer herd to measure the impact of advertising. OTT and podcast channels are beginning to lose space in their ad inventories with the crazy demand.  
Expert Recommendation 8: While dynamic advertising that can be updated based on listener habits is rising, there are still complications. It is important to make sure the right audience is listening to the right ads by using unbiased listener data. It is imperative advertisers think beyond hosting platforms.
Finally, it's time for point solutions that focus on the attribution of a marketing channel to become free tools. Marketers are beginning to expect cross-channel views to show the effectiveness of their ad spends. Investing in point solutions that offer limited insights does not make sense anymore. Multi-touch attribution is here to stay, and early adopters are fighting to stay ahead of their competitors. They are even offering free point solutions. Additionally, many martech vendors have already invested in an attribution tool as their clients demand attribution to measure advertising effectiveness.
Expert Recommendation 9: Do not depend on separate tools to measure separate channels. Ad data insights can be compromised. 
The success of performance marketing depends on the effectiveness of companies to leverage the trends and avoid complications. Using advertising to drive awareness and measure performance are interlinked. Experts believe there is only a blurred line between brand and performance marketing.