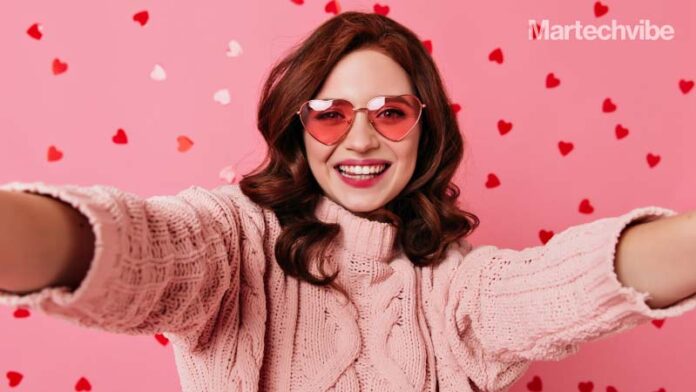 Understanding the creator economy and the revenue rigmarole will help markets to gauge the impact on brands and pivot efforts
Twenty-three-year-old Noor Naim kicked off her YouTube career in 2014 with a vlog entitled What's in my iPhone. Since then, the Iraqi influencer has become synonymous with her handle Noor Stars. Noor has more than 18 million subscribers on YouTube who flock to watch her short, funny cultural skits, makeup tutorials, and lifestyle clips. In December 2020, when PUBG MOBILE announced a first-of-its-kind music video and in-game Arabic Voice Pack, Noor was invited to launch the campaign. Likewise, when Benefit Cosmetics launched their Ramadan campaign in 2021, they roped in Noor to host a session on their YouTube channel. 
Noor is not alone. Beauty influencer Dina Al-Sharif's Instagram boasts 300k followers. The Emirati influencer recently launched her own cosmetics line called Light, a brand that focuses on intricately designed lashes. Saudi content creator Nasser Khaled, who goes by the name Naz online, is famous for his social experiments, street rapport and reaction videos. He has more than 11 million subscribers on YouTube, gathered since 2019 for his 500+ videos. 
Disorganised but not disillusioned
The creator economy is growing so rapidly that Naseer and Noor have been invited to VidCon Abu Dhabi in December 2021, a festival for content creators, fans, and brands to meet and collaborate. They will be joined by other big names in the space including Huda Kattan (3.86 million subscribers on YouTube, 48.8 million followers on Instagram), Brent Rivera (11.6 million), Gabbie Hanna (6.28 million) and the Merrell Twins (5.2 million).   
According to a report by CBinsights, the creator economy has seen a record $1.3B in funding in 2021 alone. As a result, big social platforms are fighting to keep creators on their platforms to drive engagement. But creators, once at the whim of these gatekeepers, are looking for ways to monetise their posts more directly and earn a bigger slice of the overall revenue pie.  
Also Read: Do you YouTube?
The creator economy is defined as the class of businesses built by over 50 million independent content creators, curators, and community builders, including social media influencers, bloggers, and videographers. The industry is about a decade old. A couple of years ago, brand-influencer collaboration was the biggest reason for creators to celebrate, apart from the infamous blue tick next to their handle. But the creator economy is going beyond brand endorsements. 
During the last year, which had consumers home-bound, spending more time online than ever before and looking eagerly for entertainment that was not 'mass-produced', the niche creator marketplace witnessed accelerated growth. Recently, software and finance tools designed to help creators with growth and monetisation have joined the bandwagon. A flourishing ecosystem of startups is emerging to meet that demand, from app-specific editing tools, multi-channel analytics, monetisation and merchandising tech. 
Big players pushed to the fringes
Social media giants like Facebook, YouTube, Twitter, Twitch, Clubhouse, Instagram and TikTok have tried to keep creators on their platforms by adding a tip model for accounts that enjoy a large following. Over the last two years, these tips have been called badges, stars, super stickers, virtual gifts etc. Creators can swap stars for payment, but most social platforms keep a cut. Clubhouse, Instagram and Twitter do not. Twitter rolled out its Tip Jar only earlier this year.    
In June 2021, Apple clashed with the Fanhouse over whether it should take a cut of in-app payments to creators.  Fanhouse allows creators to charge a subscription for access to a private social media feed where they can post updates about their life. The incident could spiral into a public relations disaster. Right now, the case is being seen as one of the world's most profitable corporations taking money out of creators' pockets. 
Fair and equitable pay 
There is a movement to allow artists to earn directly without sharing profits with social platforms. This has spurred the growth of companies that work with the creator's best intentions at heart. For example, Breaker is a decentralised peer-to-peer entertainment platform powered by smart contracting built to enhance credibility and reliability. Headquartered in Switzerland, Breaker (formerly SingularDTV) works to empower creators around the globe with their new technology. Breaker enhances ownership and payment transparency, and content distribution. With the artist portal, not only can content creators upload and distribute their original works globally, but they can also manage the intellectual property (IP) of their work with smart contracts built on blockchain technology. It aims to cut out the middle man. Revenues go directly into the artist's digital wallet in real-time. Breaker was founded in 2016. 
Platforms like Patreon (founded in 2013), Gumroad (founded in 2011) and Ko-fi (founded in 2012) have been around for longer and offer one-click solutions for creators to fund their pages directly. But as creators gain more traction, the ecosystem of companies facilitating them also grows. On Patreon, creators sign up to run a subscription service for their fanbase. The platform helps creators earn a monthly income by providing rewards and perks to their subscribers. In return, Patreon charges a commission of 5 to 12 per cent of the creator's monthly income, plus payment processing fees. It's a win-win situation for now. In April 2021, Patreon raised a fresh round of funding of $155 million, taking its valuation to $4 billion. 
Also Read: Reimagining Customer Experience in a Time of Change 
The influencer ecosystem 
The larger volume of creators remain amateurs looking to express their unique talents. But the space is dominated by the actions of the top-earning 1 per cent who operate with a fully-stacked professional setup. Apart from professional teams, there are a host of tools that help influencers deliver picture-perfect content. CrowdFire comes with a free and paid option and gives influencers access to an automated digital marketing agency of their own. It provides analytics on when to post, trending topics to ride, article and image curation, RSS Feed connect and hashtag recommendations. VSCO is a  photo and video editor that lets influencers take their content beyond the usual Instagram filters. UserGems offers real-time customer intelligence. With this software, creators can identify which of their followers have 10,000 or more followers to facilitate possible collaborations. There is a proliferation of companies that want to cater to this decentralised entertainment industry. These startups are also catching the attention and interest of VCs. 
Minly, an Egypt-based creator economy platform, recently announced that it had closed a $3.6 million seed round. The platform allows stars across the MENA region to create authentic, personalised connections with their fans. Investors' interest in Minly isn't surprising. In the Middle East, social media viewing is said to have surpassed TV viewing. According to a Meltwater report in January 2020, there were 2.83 Million social media users in Qatar, social media penetration in the United Arab Emirates stood at 99 per cent, and the number of internet users in Saudi Arabia increased by 4.3 million. 
Minly is cashing on this burgeoning market. Founder and CTO Mohamed El-Shinnawy brings more than 15 years of media and technology experience to the table. He has also delivered work for Hollywood's top studios, such as Sony Pictures, Universal, Disney, Fox and Warner Brothers, while playing a role in the global expansion of Apple TV+, Disney+, and Netflix to the MENA region. Minly launched in 2020 but already has more than 50,000 users and an impressive list of popular regional celebrities ranging from actors and athletes like Fifi Abdou and Mahmoud Trezeguet to musicians and internet influencers like Assala Nasri and Tamer Hosny.
Conclusion 
But what does this mean for marketers? According to the social media influencers survey by BPG Group and YouGov, 73 per cent of consumers in Saudi Arabia and the UAE have purchased from a brand or tried a service mentioned by an influencer. People are generally more dedicated to people than they are to brands. Creators who are consistent in creating content keep audiences entertained, echo customer interests, and build trust within their community of followers. These microcosms are spread across social platforms. When creators flirt with brand endorsements, they do so without hard-selling it, or so it seems because of the relationship they have built with their fans. 
Influencers can capitalise on various business models in a way that traditional businesses cannot. It's this sort of visual storytelling from a personal perspective that brands can leverage in multiple ways, as social proof to expand to new segments, to highlight product features, to simplify user instruction and to get rid of bad press. When Nike wanted to launch their Air Vapormax series, they teamed up with father-son duo Dan and Lincoln Markham, who run a YouTube channel called What's Inside? The show has a simple format, the American creators cut up everyday objects to see what they are made of for their  1.2 million subscribers. Nike made a series of seven videos where they let them cut up the shoes as well. The original video What's inside Nike Air VaporMax? generated more than 6.2 million views, 48,000 likes, and 8,000 comments. The complementary videos added to the buzz, amassing millions of views themselves.
As the creator space gets more commoditised, as content becomes more mass-produced, audiences may not look towards influencers to base their buying decisions. But we aren't there yet. Marketers would be wise to track this movement. For example, there is an influx of micro-influencers with smaller followings and therefore come across as more trustworthy, less gimmicky. It's an ever-evolving space. Marketers will need to keep track of the fluctuations and developments to be on the right side of the influencer game.