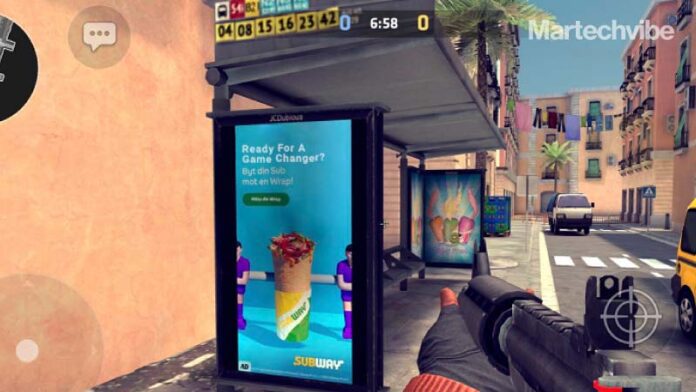 Can you choose to ignore a consumer demographic that is three billion strong? No. This comprises the gamer community across the world. Whether a person plays chess online or is an avid gamer participating in multi-player esports tournaments, this group of people are technologically smart and are deemed high-value consumers by marketers worldwide.  
So how can marketers target this community? The answer lies in in-game advertising (IGA). Marketers worldwide are realising the power of advertising inside games, and the reach they have is mind-boggling.
Games have evolved a lot during the pandemic. As more and more people stayed indoors, they took to gaming. The way PS5 went out of stock last year is proof enough of how gaming accelerated during the Covid-19 pandemic. A study says lockdown has increased at-home media consumption, and specifically mobile and PC gaming.
Today, gaming is immersive, impactful and affects how one interacts in real-life environments. 
There's the democratisation of game creation, and the proof is the number of gaming devices mutated.  People play games on devices like their mobile phones, high-tech consoles, computers, and VR headsets. And games have a huge impact on consumers, it catches the attention of a large number of people and most often the reach of games is not restricted by geographical boundaries. 
Targeting a specific audience, IGA  helps marketers by making their brand more visible on multiple advertising channels with unique branding opportunities. It allows marketers to optimise their ads in real-time, thanks to the huge potential of precise data collection games provide. This data is used to create gamer profiles that give information about the number of hours spent gaming the kind of games they play, which decide the kind of ads they will be ultimately targeted with. 
IGA refers to advertising in computer and video games, with advertisements being integrated within computer/console games and mobile games. This is generally seen by the use of pop-up messages, cut-scenes, on-screen advertisements, billboards, and even background displays. Virtual spaces are sold to advertisers, much in the same way space is sold in the real world.   
What is the kind of audience profile in-game advertising targets? 
The primary audience profile can be classified into casual gamers who do not use gaming consoles and are content playing on their mobile phones. Social gamers or convivial gamers who use consoles to play but are not very regular. These gamers are primarily drawn in by the social exposure games provide. Committed gamers are the more "serious" gamers who play on high-end consoles at least once a day. 
Depending upon the audience profile, marketers have a ready-made target group presented through gamers. Advertisements can be personalised and targeted to console users like Xbox or Sony's Playstation. After all, console gamers represent 28 per cent of the total gamer population.    
Mobile phone gamers are another attractive target audience for marketers. This class of gamers comprise up to 27 per cent of the global gamer population. Various popular brands like Asphalt and Electronic Arts have adopted an aggressive marketing strategy through their games. In-app gaming ads and interactive advertisements that reward gamers for watching the ad or clicking on the merchant's link are also a rage among mobile game developers.  
Video game streaming platforms like Twitch, Facebook Gaming are hugely popular. Gamers also assemble on Discord or Clubhouse and even stream games on YouTube. Investing in advertising campaigns on streaming platforms thus makes a lot of sense for marketers.
Speaking of IGA, some of the most striking video games used include sports games like FIFA. The advertising is subtler than on mobile games, with less visible obstruction and more of a subconscious presence. The advertisement is hosted through pitch-side or court-side digital banners, minimising interruption and providing a better CX. The advertisement does not feel out of place or disruptive, generating high-quality impressions that mimic real life.   
How can marketers strike a balance between mobile ads that are far too "loud" and in-game ads that may be too "subtle" and be missed? 
Also Read: Marketers, Get Ready For No Cookies Day
Here's a  checklist to  help:
Select the right platform. 

Target the right audience.

Select the best formats for your advertisements.

Give meaning and make creative ads that have a lasting impression. 
If you thought in-game advertising is restricted to mobile ads and background alone, then you are wrong. Marketers today are joining hands with various gaming companies to create a blend of gaming with advertising. When products or merchandise are advertised within a game or a finite set, it creates a buzz and drives up sales.
A notable example of this is the LEGO video game series in which LEGO produced games in conjunction with Marvel, Star Wars, Harry Potter and Lord of the Rings which advertise both LEGO and the film series. Fortnite included Marvel super-villain "Thanos" in their video game as a playable character in the Battle Royale mode. In return, Marvel promoted Fortnite in their latest Avengers: End Game film, a film which set worldwide records for the fastest grosses through $2.5 billion. 
In Mario Kart 8, Nintendo partnered with Mercedes-Benz to include their new GLA SUV as a playable kart.
Why will advergaming work?
Advergaming is inherently more appealing and engaging by nature. The graphics and gameplay have a lasting impact on consumers and deliver a strong brand experience. By creating impactful advertising campaigns, marketers can build on the message and carry it outside the gaming universe. Road safety campaigns can start from games and can have a lasting impact in the real world. It educates, engages and delivers a positive message.  
The most likely expenditure towards intelligent in-game advertising or advergaming will come during the game development process. Depending on the amount of gameplay required to introduce the product. Marketers have to be especially careful in the way the product is introduced in the game. It has to be seamless, engaging and not interrupt the narrative. 
Mobile in-game advertising is open to advertisers of all sizes and has more of a product-selling focus by using, for example, click-through links. It is also a strong choice if the objective is to drive immediate action from the consumer, such as website visits or app downloads. 
If a marketer is focused on delivering an engaging brand experience that will impact brand awareness then advergaming will be a rewarding strategy. 
For marketers, they must understand that video games are a niche platform and is a must-have advertising channel if they wish to drive awareness and connect with consumers in innovative ways. Whatever be the requirement in-game advertising as a concept is best suited for brands and marketers looking to drive awareness, run a campaign on a large scale. Dedicated teams to analyse the market and help marketers buy gaming spaces will help marketers remain ahead of the curve in the long run.