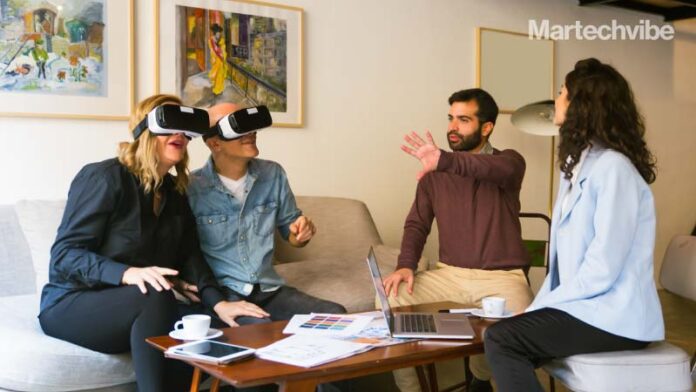 Accelerated by the pandemic, AR/VR marketing has gripped real estate, helping customers to make informed decisions from the comfort of their home
Typically, a real estate agent or an advertisement promises a garden, security system, and a garage to prospective homebuyers, but on a real-life visit, one might find a swing set for a garden, one CCTV camera for security, and narrow space for a garage. Customers are disappointed, and the real estate brand credibility takes a beating. Then came smartphones with social media marketing, where customers looked at pictures and videos. During the real tour, they discover editing tools.
It is important to provide customers with reliable tools to help them make faster and informed decisions. Advanced VR software, tools, and applications could provide 360-degree tours, allowing prospective clients a seamless customer experience. Moreover, with over 51 per cent of buyers looking for properties online, the popularity of AR and VR tools have increased. Add the pandemic catalyst, the graph exponentially increases. 
AR and VR experiences in the real estate industry also evoke emotions. Imagine a house tour with a VR storyline experience that reflects commercial connectivity, compound security, and a friendly community. With an immersive customer experience, the real estate industry can expect higher and faster ROI. US-based startup REX Homes committed to selling houses using VR technology, and began to gain awareness and exposure in 2020 when they sold a house with a 3D VR property tour. On average, they gained a net profit of over $25,000, something that they claim would not have been possible had they chosen traditional marketing. 
A Goldman and Sachs study reveals that over one million real estate agents are using immersive technology for their showcases, estimating a commissions market that exceeds $107 billion. The AR and VR solutions markets are also predicted to reach $80 billion by 2025. 
Some marketers assume that such immersive technology can only assist during property tours. Experts respond that there are several use cases, and each adds to the enhancement of customer experience.
Filling In The Gaps With AR/VR
Imagining the interior design of a house that is on sale seems simple enough. After all the expenses and installations, it does not work like a charm. Trial and error interior designing has always been time-consuming and over budget. Turning to AR and VR technology to visualise the room with various colours, styles and design can make purchase decisions easier and faster. 
There are numerous iOS and Android applications that offer services for home décor and furniture visualisation. For instance, iStaging, Hutch, IKEA Place, and Measure are some smartphone applications that help customers envision their rooms before the required investments.
Meanwhile, some real-estate marketers are taking greater advantage of immersive technologies. Customers might get more attached to the prospective house if they could imagine the interiors before making a purchase. Triumphing over plain, white walls and empty halls, companies like RoOomy use VR to lure clients into a possible, perfect home. They also use tools like Storyboard VR that can help ADC specialists to transform 2D into VR prototypes. 
The immersive technology can help investors scan the commercial properties that are close to the area and also access listing details. AR-based applications can also include a design virtualisation system and interface for communicating with the marketers. For instance, Datamatics is an AR-based property discovery application that allows the real-time 3D view of properties on sale. They create brochures with a 3D model that can be seen using the phone camera scanning. Research points that it can cause a 30 per cent increase in the customer's revenue and the business market. Marketers use AR as a tool to nudge customers who fail to visualise an empty space. Anderson Corporation launched an AR mobile application that allows customers to place various models of windows on potential walls. 
Experts recommend the creation of applications such as Realtor.com that can act as a repository of real estate project details. It can be used to assist users to access all the information by just scanning the property. Meanwhile, VR-based applications can help real estate marketers to offer virtual tours inside property grounds to clients with VR headsets and cameras attached at different places. For instance, a SaaS company Matterport and a luxury real estate brand Sotheby help real estate marketers create virtual tours. One can also build an exclusive application with a subscription-based model and allow customers to make the best decisions. AVRSpot allows realtors to create tours with 3D architectural visualisations. Virtual property showcases are becoming mainstream. 
Goldman-Sachs reports that approximately 1.4 million realtors will depend on VR by 2025. Although the industry is four years behind, there are impressive VR solutions in the market that have helped brands enhance their experience. What about the situation in the Middle East?
Also Read: Is Augmented Emotions Working?
MENA Market
In the Middle East and North Africa (MENA) region, the popularity of immersive technology skyrocketed due to the pandemic. Investors are reluctant to take the risk of travelling around the world to check out the property. Financial inflow is critical to make perfectly aligned row houses and conveniently located retailer malls a reality. 
A PwC report claims that institutional investment will hit $69 trillion by 2030. As a testament to the prediction, Egypt plans to invest $2 billion in funds to expand the country's digital infrastructure. Real estate hopes for a part of the funds to be allocated for property acquisition to make room for the expanding technology and innovation team. 
The AR/VR future looks promising in the UAE as well. Recently, the Apollo consortium partnered with the Abu Dhabi National Oil Company (ADNOC) to sign a $5.5 billion real estate investment for institutional long-term capital. To make investments a better incentive, Dubai announced a five-year retirement visa for expats over the age of 55 with a property worth a minimum of $544,500 in Dubai. Real estate agents need the assistance of AR and VR tools to capture the attention of interested expatriates. They have begun to trust the long-term capabilities of the technology and not look at it as a fad. 
Also, at a time when wealthy foreign buyers are flooding the luxury markets in Dubai in an effort to invest their money, having a VR set takes away the burden of bringing a buyer halfway across the world to see a model apartment.
Also Read: A Touch of Reality: AR, VR, and MR are Transforming Marketing
No technology without complications
Any business model with advanced technologies is bound to be ridden with challenges. Possessing bulky hardware can be an inconvenience. A majority of AR and VR headsets need to be connected or tethered to a computer. The experience may be constrained but several agents continue to utilise headsets, as AR applications do not assure the best visual quality. This is mainly due to mobile sensors like the accelerometer that can bar accuracy due to electric interference in urban areas.  
Additionally, creating exciting content can be time consuming and expensive. As a result, sellers have limited content. With content comes privacy regulations. Currently, there is barely any governance of the use of data in this sector, which increases chances of hackers manipulating immersive content and gaining private data information. Real estate attorneys support the viewpoint that technology like the Google Glass poses legal privacy issues. They reckon that until strong regulations and laws are passed about the digital representation of the property, the owner has no right over it. All that can be done is file a complaint against the makers of the application. With weak governance, also comes scepticism.
AR and VR assistance was once a "nice to have", an extra tool in the real estate technology stack. Today, it has become a required investment. Global brands such as Zillow and Realtor provide an easy platform for agents to add 3D tours and AR/VR tools into their marketing tours. Every walk through the neighbourhood street or the busy roads down the highway can turn into real-estate virtual tours inspiring customers. Real estate marketing can begin much before a face-to-face meeting with a prospective home-buyer.