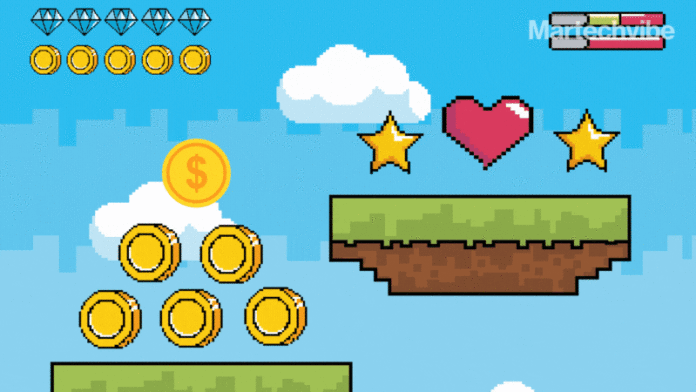 Gamification marketing has proven to be a successful strategy with B2C brands over the decades.
Humans are wired to enjoy playing games to survive or be a competitive winner. For decades, brands have taken advantage of this addiction in their marketing strategies. The ultimate goal is to acquire new customers, so while website banners and pop-up advertisements might not help much, an easy game with a reward can lead to curious, excited, and engaged customers.
The first level and then there were more
In 1896, S&H Green Stamps sold stamps to retailers who used them as rewards for loyal customers. Yes, the gamification marketing strategy is ancient. The following century saw little of it, but the strategy picked up pace in the 1980s, including Holiday Inn that launched its first loyalty program in 1983 and McDonalds in 1987. They succeeded in increasing product sales by using a gamification strategy based on the classic game of Monopoly.
It was only in 2002 that the term "gamification" was officially used and gained traction. With market value running in billions, brands are now leveraging the entertaining strategy to boost revenue, customer retention and pretty much numbers of all kinds.
Also Read: It's an App, it's Multiservice, No it's a Super App
Engagement levels, brand achievements 
Who does not love a good game? People tend to remember fun experiences, and it is most likely that they remember the brand that offered them a particular experience. With consistent games of fun and rewards, brands find themselves a group of highly loyal customers.
Let's consider Starbucks. They developed a loyalty programme application that got over 30 per cent of customers to order online and reap the rewards. They also launched a Flip the Cup game that boosted engagement by 90 per cent. Though an already wildly popular coffeehouse, the brand uses gamification marketing to lure customers and stay ahead.
Experts believe that consumer behaviour is more emotional than logical, so they might want to earn rewards rather than be notified about new products. For instance, a promotional offer of a 10 per cent discount might not work as a clickable advertisement, but if the same is offered as a reward for finishing a game of Spot the Difference, it works!
Getting good user engagement is the fundamental step to a long-lasting customer-brand relationship. When users are encouraged to take a specific action in interactive games, it improves the engagement rates, much higher than any other campaign. With significant customer interaction, customer data is richer.
The upcoming demise of cookies has made the need for first-party data crucial. While brands have AI-enabled tools and ML systems to analyse customer data, the process of gathering data is tricky. Gamification as a marketing strategy can incentivise customers into offering their personal details willingly.
Using giveaways as rewards is highly beneficial to brands and exciting for customers. Offering a big reward to the winner, like a year of free SaaS service, would work. For better chances of acquiring first-party data, a small reward for participants who register with their e-mail or by following you on your social accounts is an effective strategy.
If instant win games like quizzes or spin the wheel can offer customers discounts ranging from 10 to 50 per cent, most of them would take a minute to try their luck. They might visit the particular e-commerce platform and browse for items if not make a purchase. With high user engagement, brands can expect a higher response to CTA. No banner ads or other marketing techniques would motivate customers as much as a chance to win something.
Not the same game again!
Now, customers are also always looking for something different, something new. The same type of one-minute mini-games, quizzes, and polls will not gain the brands' traction. Creativity will always play a significant role in gamification marketing.
Game development takes longer working hours than traditional marketing brainstorming sessions. The process includes design, development, and testing, all of which requires skilled employees, time, and money. There are also tools and services like Appetite Creative, Gamify, and Pug Interactive that offer brands gamification solutions.
Battling on virtual grounds
With better technology comes better gamification. Using gamified AR filters is a tactic to improve user engagement and boost competition. For instance, Gasoline company RaceTrac developed a gamified filter featuring mascot The Freeze to engage with baseball fans who could not attend games due to the pandemic. With over 103,000 impressions generated, they deemed that a great success.
Virtual events have gained traction since the COVID'19 pandemic. Including the gamification element in the virtual events can be an added advantage to engage clients, so offering rewards to clients who share the most number of social media posts is a clever strategy. Hosting an online, global leaderboard regarding the same can increase user engagement as the stakes rise for competitive clients.
Multi-player online games have become hugely popular, thanks to the pandemic initiated lockdowns worldwide. Marketing teams have taken advantage of this platform and are using the game setting arena as an event platform or as a medium to sell products. For instance, rapper Travis Scott gave a virtual concert using his virtual avatar within the Fortnite setting. Another strategy was for players to win rewards if they purchased gear or equipment in the game.
Also Read: Make Way for A Podcast Hustle
Strategy for a strategy
Some brands hesitate to use gamification marketing as they frequently encounter customers who are highly sceptical about playing games on a website. Experts suggest User-generation Content (UGC) as a solution. Asking loyal customers to share their reviews, memories of the games they've played via videos or photos. For instance, if a customer is rewarded with a mystery box for winning a challenge online, they could be asked to send an unboxing video. As a source of comfort for the paranoid customers, it will increase user engagement for brands.
B2C brands have had tremendous success with the gamification marketing strategy. What about B2B marketing?