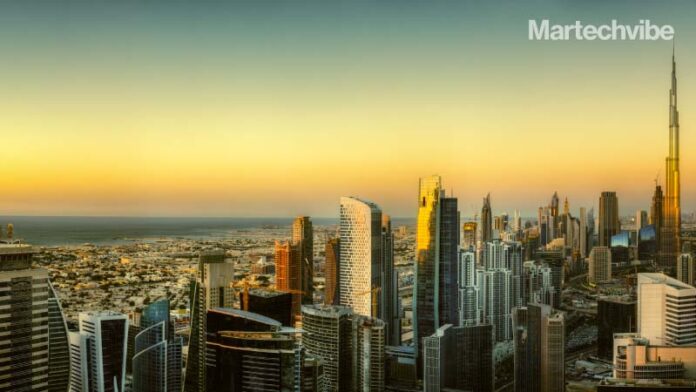 The rising eCommerce revenues have impacted digital marketing in the GCC, indicating an increasing business value
Hugo Boss recently announced their online expansion to another 12 countries, of which five are in the Gulf Cooperation Council (GCC) region. The increasing digital presence and marketing in the GCC look optimistic, but let us have an in-depth look at the GCC market.
The region has the world's wealthiest markets -UAE and Saudi Arabia, the digital transformation was expected to have had a major impact in the market since the dawn of the pandemic. Yet, in 2020, the total GDP value rose to $3.464 trillion, and experts believe the graph is only to rise.
Also Read: Is Growth Marketing the Answer to Budget Cuts?
Most effective strategic approach
Internetworldstats study revealed that the GCC region has 92 per cent internet penetration. While it drives business expansion in the MENA region, digital marketing is the most effective strategic approach for GCC markets. Being cost-effective and reliable, it brings massive business value into the regional market. Global startup companies first try their luck in the GCC countries, and most entrepreneurs eye Dubai, the popular business hub. Recently, the city launched a digital crowdfunding platform Dubai Next to help innovators and entrepreneurs of diverse nationalities start their business. 
Even non-business organisations look towards GCC to market awareness and growth. For instance, Adidas Runners Community launched new groups in Riyadh, Doha, and Jeddah recently. Although the runners have existed in Dubai since 2016, there are more than 5,000 runners in Dubai and 2,000 in Abu Dhabi today. 
Go-Gulf reports that the impact of brand awareness, eCommerce and business growth in the region is mainly due to the increasing penetration of smartphones. Customers and users share their experiences online, shop on eCommerce websites, and well, greatly depend on their phones to make it through the day, especially during the pandemic.
In 2020, the eCommerce profits of the GCC countries increased fourfold to $20 billion. Research indicates that MENA shoppers trust Facebook (70 per cent) and Instagram (59 per cent) to find retailers and make digital purchases. A report, E-commerce in the Middle East – Statistics and Trends, predicts that the market in the MENA region will generate over $48 billion in sales by 2022.
The eCommerce popularity, growing population, and global retail brands establishing themselves in the GCC region has increased retail market revenue. According to a recent report by Alpen Capital, the GCC market has topped $253 billion. Saudi Arabia's Basamh Trading and Industries Group recently announced that its digital transformation drives the retail market with international brands such as Goody, Betty Crocker, and Nature Valley. The company is also supporting Fast Moving Consumer Goods (FMCG) innovation with its five-year digital transformation strategy. 
With over 30 brick and mortar stores in the MENA region, Under Armour, the global athletic apparel brand, is launching its omnichannel operations in the UAE and Saudi Arabia. Urban Outfitters, a fashion and accessories retailer is also working on extending its services into the e-commerce platform. Marketplace platforms such as Noon and AliExpress are very popular, and experts recommend businesses establish their presence in existing ecommerce platforms for better visibility in the GCC region.
Also Read: Digital Marketing Strategies for Better ROI
Harnessing the power of the internet over customers, digital advertisers have increased their ad investments. Google Shopping is active in all GCC countries, and the focus has shifted to Arabic PPC and search engine marketing that requires a special skill set in configuration and optimisation. Facebook also launched Shop towards the end of 2020 to help advertisers increase their revenue. No wonder, 75 per cent of digital advertising is through Facebook and Google. 
An Interactive Agency Bureau (IAB) survey in 2020 demonstrated that 59 per cent of advertising agencies are leveraging performance-based campaigns. Moreover, a RedSeer Consulting research predicts that social media could account for a third of the MENA region's digital media advertising, majorly in the GCC area.
As a result, with digital marketing and the growing power of ecommerce, competition among businesses can be immensely tough. Experts recommend in-depth thought and analysis in devising an effective digital marketing strategy. Everything begins with market research investment. 
While the ecommerce platform took centre stage last year and is estimated to exponentially grow in 2021, digital marketing is a crucial driver in the process. With the rise of new unicorns and bigger investments across sectors, the GCC region expects to create a big impact in the global digital marketing ecosystem.