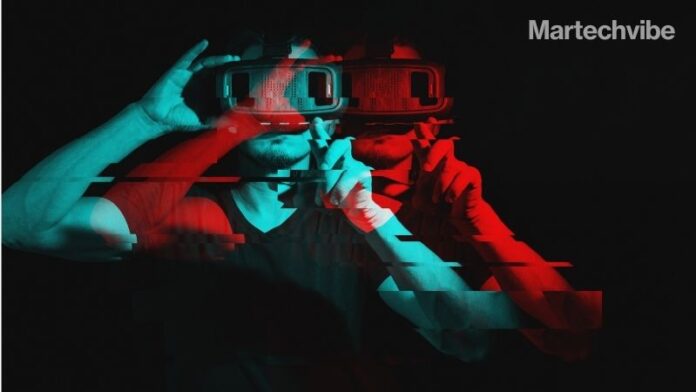 While competition among B2B and B2C companies increases, Extended Reality (ER) takes the lead in marketing strategies
The era of digitisation has prompted an increased demand for Extended Reality, which constitutes AR and VR technologies. With the market expected to reach 333 billion by 2025, at a CAGR of over 50 from 2020 to 2025, the technology is set to create innovative customer decision journeys and astounding digital milestones. Distinct environments with immersive experiences are demonstrated in companies, yet the B2B and B2C journey is not an easy road to success.
Many companies integrate ER without studying the consequences of a sudden shift in the way their organisation functions. Apart from including long research processes and efficient ER strategies for B2B buyer experiences, brands must also focus on building trust. Industry experts believe that the key to acquiring trust is by following the Responsible AI protocol. While companies are familiar with the basics, they must engage themselves in multiple criteria.
While accurate design principles of ER should be moderated, the technical systems must ensure trust and leverage the shift-left approach. Furthermore, while brands are focused on nurturing human and machine collaboration with new, complex responsibilities, it is imperative that they centre the holistic ER experience on company values.
Once implemented with careful planning, the memorable experiences offered by ER are staggering. According to a recent PwC survey, 75 per cent of CEOs consider the rapid technological shift a business threat. Whereas, 50 per cent of the Middle East's C suite executives stated that they plan to leverage ER and the new automation working systems across industries.
Read More: Overcoming the Complexity of SaaS Marketing 
Especially in the post-pandemic world, ER is set to revolutionise product demonstrations and service experiences by enabling complex interactive content. In B2C companies, AR or VR was the common go-to strategy, but Mixed Reality (MR) has gained popularity, in recent times.
Brands are picking pages right out of science fiction novels by using ER to offer a memorable customer experience. To create a new infotainment level, they are considering a spin on shopping experiences, like a VR store complementing the provided service or product line. For instance, LEGO; used scan-able codes and leveraged MR for customers to have a virtual experience while the product was only accessible in the AR format.
Apart from user experiences, ER can enhance office environments for increased productivity. For instance, a creative production brand MediaMonks, partnered with Google to build a location-based AR experience to transform a piece of the area into a hive of worker bees.
ER's capabilities are being utilised as a learning tool as well. 5dVR, an Egyptian start-up uses VR to create emotional engagement among students by following three divisions: entertainment, marketing, and education.
Additionally, experts believe that of all the possible ER ventures and use cases, partnerships, and collaborations have been the most influential in the market. For instance, in 2020, Facebook announced a partnership with Logitech to create a physical VR keyboard.
Read More: Real-time Data Analysis for Better Business Decisions
Many Middle East organisations, including those in the United Arab Emirates and The Kingdom of Saudi Arabia are turning to ER as the competitive market favours brands utilizing it. Saudi Arabia, specifically, has been prioritising AI. They inaugurated an AI centre to promote research, support innovation, and enable entrepreneurship. While B2B and B2C companies fiercely compete experts advise CMOs to follow a well-strategised, creative, and cost-effective ER plan.