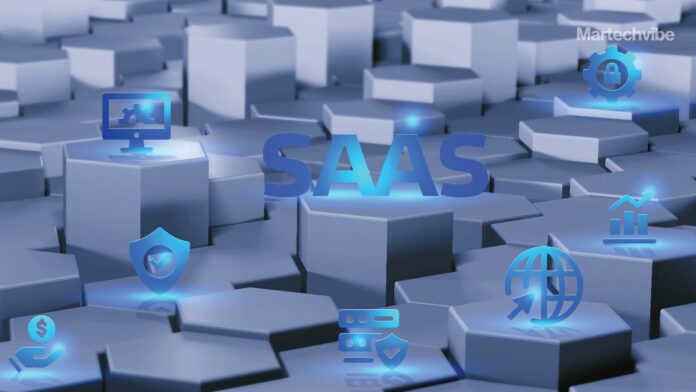 To maximise gain, publishers must execute multi-layered strategies that rule the three important pillars of SaaS- acquisition, conversion, and retention.
These add value to the advantages that SaaS provides, streamlining their purchase path, and sharpening in on high-value opportunities.
SaaS is providing businesses with the advantages of cloud-based tools that give convenient access to advanced tech-abilities. With this push, global business revenue is flourishing with increasing adoption of cloud and remote access business processes.
Driving sales often means tempting prospects with 'try before you buy' offers and then converting trial users to become potential customers. But in any marketing process, there can be various possible challenges- stiff competition, lack of insights or even the inability to retain customers.
Read More: Strategies for Personalised B2B Content in 2021
Apart from the right product or service, what marketing professionals need is a smart strategy SaaS is constructed around three essential pillars: acquisition, conversion, and retention.
The Art of Acquisition
For the best acquisition plans, brands need an appropriate multi-channel strategy that combines PPC, display, and social advertising, along with content that provides filtered SEO methods to boost site rankings for relevant keywords, and stimulate natural traffic.
SaaS publishers must obtain a detailed knowledge of their target audience, the keywords they are searching for, and what drives them from their interest to the sale. To achieve this, it needs continuous testing, analysis, and adaptation.
To give an example, observing PPC results will let publishers recognise the ads that drive the highest traffic for a particular group of users and continuously focus on spending accordingly.
Evaluating Conversion Value
The use of data and advanced analytical tools is imperative for precise calculations of the true CPL and CAC for each individual and monitoring buyer activity.
Incorporating forensic multi-touch attribution in the whole user journey from creative planning to conversion and clicks and trials, publishers should specifically assess each touch point's impact on final outcomes.
Read More: Re-imagining Customer Experience in a Time of Change 
This complete picture will not only support establishing the exact costs and decide on value of RoI, but will also essentially empower publishers to develop campaigns that aim the high-value leads, possibly to deliver on core KPIs for the most efficient use of budgets.
Increase Retention Wealth
Increasing retention is all about obtaining the ideal formula for continuing with the existing consumers.
Like acquisition, publishers should carefully establish consumer pathways and adjust website content or messages to offer a continuously positive experience. Specifically, it involves handling measures like LTV and churn rate. It's crucial to recognise that all consumers are equal, as companies strive to keep as many consumers as possible.
Some might be inexpensive to acquire but end their contract after some time, while others cost slightly more but stay longer. By pinpointing customers with the perfect LTV: CAC ratio, publishers will be able to determine bets resources allocation and optimisation, to assure the best service for the most valuable customers.