Top Six Middle East Retail Brands Using AI to Enhance CX
AI in the retail industry presents a host of features that tailors the customer experience throughout the journey. Let's find out how some of the renowned Middle Eastern brands are using AI to enhance the customer experience in retail. AI-based solutions prospect cost-saving of a whopping USD 340 billion within current deployments. In the Middle East […]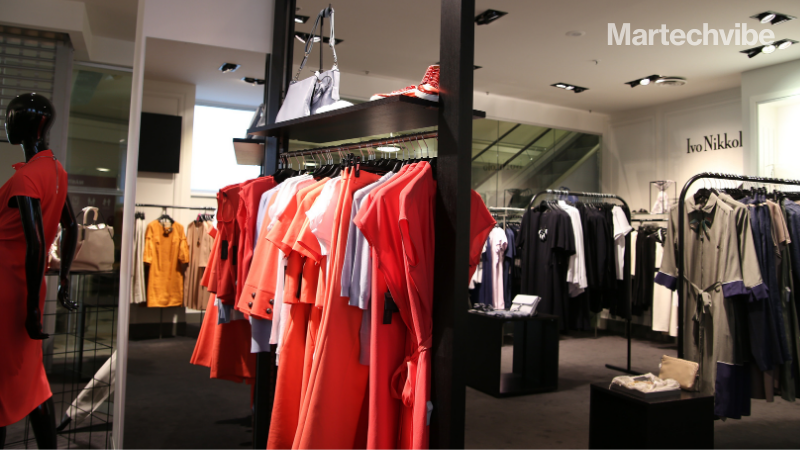 AI in the retail industry presents a host of features that tailors the customer experience throughout the journey. Let's find out how some of the renowned Middle Eastern brands are using AI to enhance the customer experience in retail.
AI-based solutions prospect cost-saving of a whopping USD 340 billion within current deployments. In the Middle East it promises reliable and personalised online and in-store shopping experience for consumers.
The reinvention of retail marketing with AI has brought about an intense focus on customer experience and acquisition. The eCommerce industry has been here for over a decade, but the state of customer experience remains the same, lacking personalisation.
Generally, customers browse through the catalogue, search products of their liking, compare prices and other factors, add the product to their cart, and eventually, they abandon them.
Most of them don't end up buying instantly or leave the products unpurchased.
Cart abandonment has been a single most annoying of eCommerce woes. According to abandonment survey data, some of the most common reasons for abandonment include:
34% were 'just looking' i.e. not ready to buy
23% had an issue with the shipping
18% wanted to compare prices
15% decided to buy in-store instead
6% abandoned due to a lack of payment options
4% experienced a technical issue
Also Read: SMBs Are Using Geolocation-based Targeting in Their Marketing Campaigns
The eCommerce industry today requires endless filtering and browsing of keywords through trial and error method as brands reach out to their most relevant target audience.
Irrelevant banner and pop-up ads too annoy the targetted customer and prevent them from clicking on the ad, thereby preventing a sale.
Such avoidable barriers are limiting the conversion rate and making the consumers do the mundane work to achieve results.
AI has, therefore, stepped in to remove the barriers and recreate the online retail experience.
Retail marketers are now letting the customers interact with AI, enhancing their experience throughout their purchase journey.
This is similar to how a sales associate engages with the consumers at the retail stores and understands their needs implicitly and presents products accordingly.
In the retail industry, AI operationalises data science and machine learning that fetch online and offline demographic details.
The predictive analysis creates the likelihood that the person is you, and you have a particular area of interest. Consequently, the system automates processes such as decision making, marketing, merchandising and self-correction.
Also Read: Live Chat, In-Store Pickup, and Ship to Store Boost Retail Customer Experience
Let's find out how some of the renowned Middle Eastern brands are using AI to enhance the customer experience in retail.
Top 6 Middle East Retail Brands Using AI
1.    Speech-Image Interface
Voice assistant has become the next big revolution in the consumer-tech industry since the smartphone. The growing demand for smart speakers like Amazon's Alexa is reshaping the online shopping experience.
Thanks to technology, computers can finally interact in the choice of language.
Business strategic consultant OC&C anticipates that the voice-based online shopping would escalate beyond USD 40 billion by the next 3-4 years. Whereas, Juniper research estimates that the numbers would double up.
Voice assistant helps to overcome the inefficiency due to delayed turnaround time. Users need not require any more to surf apps and swipe endlessly.
This doesn't just save time but helps to filter out and present only those products relevant to customers' interests. Image recognition is another key concept that works closely with speech recognition.
It helps to collect real data from the shelves and deduce them into customer-ready information. Only when you have your products filtered, you can manually sort them with more refined search and finally place an order.
Instead of waiting over assistance calls, customers would now receive the most accurate data and get their queries resolved on-the-go.
Recently, I.AM+ rolled out its conversational AI platform, Omega across Majid Al Futtaim retail outlets in the Middle East. Contextual interactions in English and Arabic power the platform.
2.    Chatbots
Chatbots might not be a new concept for the market; however, in the retail sector, the automated messenger has paved the way for personalisation and better consumer loyalty.
By analysing user behaviour patterns, Chatbot understands the area of interests, eliminates annoying recommendations and provides personalised alerts.
With the help of historical data, Chatbot enhances pre- and post-sales experience throughout consumers' online shopping journeys.
In the mid-2019, 360 Mall, a Kuwait-based retailer launched an AI-driven chatbot Nouf capable of interacting in English and Arabic.
Nouf comprises of natural language generator that has the computational capability to comprehend organic textual data and respond accordingly.
The service is accessible via the region's popular social media platforms and doesn't require an app.
Also Read: Zynstra Study Finds C-Store Retailers Struggling to Meet Customer Demands During Peak Hours
3.    Augmented Intelligence
As AI continues to provide robust ways to measure data and analytics; VR and AR play a critical role in delivering the next-level online shopping experiences.
Due to the changing demographics, consumer behaviours, and higher expectations, retail businesses have started to bring two technologies together.
They envisage that the intelligent augmenting systems would help in consumer centricity where users could explore the products via AR-enabled kits virtually.
Furthermore, the app-based in-store navigation system would guide customers during retail visits and prevent them from aimlessly wandering across the store.
Recently, a Korean beauty startup Lululab introduced its AI mixed reality-powered beauty store in Dubai Mall.
The unmanned virtual store helps consumers with personalised skincare recommendations via LUMINI kiosk.
The kiosk is enabled with a multispectral camera that receives a selfie. The system then renders the facial image to determine skin conditions and recommend cosmetics accordingly.
Additionally, consumers can get an idea of make-up options that suit their skin tone and recommendations for skin problems.
4.    Shopping Assistant
AI has yet another way to help customers during their in-store visits. Tally, an automated kiosk, is a new centre of attraction at Mall of the Emirates.
Incorporated by Carrefour, Tally is capable of scanning the shelves and providing real-time discrepancy issues such as misplaced, unmarked, or missing products.
Weighing around 14 kgs and standing 163 cm tall, Tally is equipped with multiple cameras and sensors that identify products and avoids obstacles.
Country Manager of Carrefour UAE Philippe Peguilhan noted, "We have already seen a 30% increase in accuracy when it comes to scanning items on the shelves, and we are very excited for what else is to come."
Also Read: Consumers Frustrated with Disconnected Experiences Look for Alternatives
5.    Scan and Go
The long lines during the checkout process have remained one of the biggest pain points for customers and cashiers alike.
But with AI-enabled 'scan and go' feature, users can use their smartphones to eliminate the need for waiting in the queue. It's as simple as downloading the Scan and Go app and linking it with the bank card.
Customers can use their camera to scan the picked items and perform the billing instantly before leaving the store.
A similar scheme has been implemented in Carrefour's supermarkets across Dubai, delivering next-level customer service.
There have always been issues of shoplifting in retail stores. And therefore Scan and Go deliver a cashier-less way of keeping accountability of items.
6.    In-store metrics
To leverage the conversion rate, retailers need to focus on walk-in and passerby consumers. Such metrics provide details such as walk-in rate, consumer dwell period, consumer to staff ratio, etc. that help to analyse Key Performance Indicators (KPIs).
One such innovation is RetailNext's Aurora v2 sensor which is a Deep Learning-based IoT device.
The sensor is designed to gain consumer insights, for instance, how they are engaging with the products or their behaviour while reaching out to the products.
Equipped with Bluetooth, stereo video analytics, Wi-Fi and beacon, the device handles multitasking functions. Some of them include identifying consumers and staff, total visitors and passerby count, dwelling duration, etc.
In retrospect, this could also lead to influence passerby to walk into the store and end up purchasing, therefore aiding competitive advantage to the business.
Also Read: CallRail Reveals That 96% of Marketers Agree Attribution Is Critical for Marketing
In conclusion, AI-powered personalisation is a paradigm shift in the future of the retail industry that would democratise the benefits to consumers and businesses alike.
Without AI, it would be a tricky tightrope to walk for retailers with a risk of being left behind.