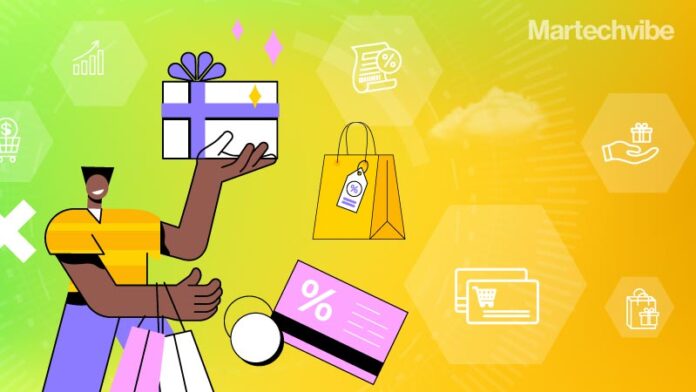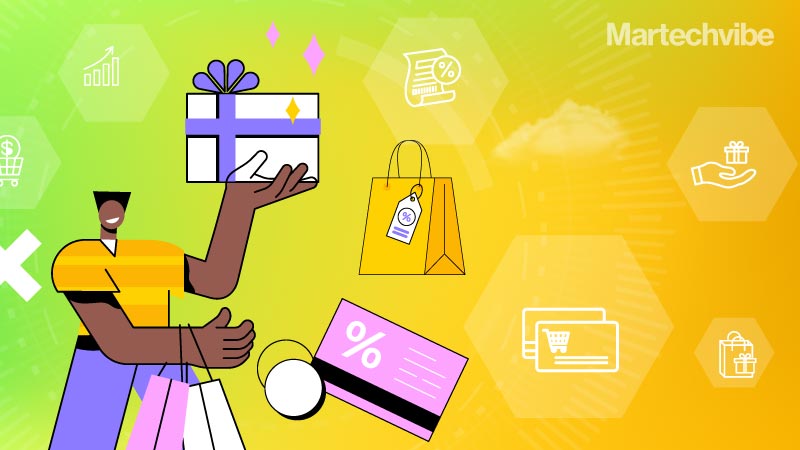 Subscribers need exceptional experience. A misstep and they will not hesitate to cancel and move to a competitor.
Amina has trust issues. From people to things, she is not a fan of change. And for the last two decades, Amina has been using an Android phone despite her son urging him to try an iOS. But she doesn't want to spend hundreds of dollars on it, and that makes sense. But what if she could just subscribe to an iPhone for a month?
From Apple Music and Apple Fitness Plus to Apple Arcade, the brand has been pushing subscription services as an added revenue stream for several years now. Recently, it took a big leap by announcing the sale of iPhones and iPads as part of a hardware subscription service. The exact details are still unclear, but it looks like Apple is about to introduce some game-changing subscription models.
It's not just Apple
Frequent flyer programs have always been a popular rewards program in several airlines. In recent times, subscription models have also been gaining momentum. For instance, AirAsia recently announced a model, SUPER+, a combination of air tickets and food delivery services. The company also plans to increase sales volume and expand it to hotel or ride-hailing bookings. Thailand subscribers have already grown over two times in the last two months.
In the early days, when customers thought about subscriptions, they would think of media providers, streaming platforms, and other specific services. But in recent years, subscription models are popping up in the most unlikely services.
Today, customers can avail of a subscription plan for the temporary ownership of luxury items to monthly deliveries models such as a box of snacks, a vial of exotic perfume, or a mystery box every month. A UBS study revealed that subscription business models can grow from $650 billion to $1.5 trillion by 2025.
Recently, Taco Bell launched Taco Lover's Pass model that lets subscribed customers choose a Taco from seven options every day on the app. In 30 days of the launch, Taco Bell reported subscribers visited three times more than an average regular customer. It has also witnessed a 20% uptick in new members of its rewards program.
"Consumers are showing us that they are interested in subscription models, as it eases decision-making," said Zipporah Allen, Chief Digital Officer, Taco Bell. "We're looking at success from multiple angles, including profitability at the restaurant level and analyzing what else customers buy when they redeem the pass."
According to a Deloitte report, the average consumer holds nine subscriptions across video, music, and gaming. But it has begun to frustrate them. Customers are beginning to enter subscription fatigue, which will force them to analyze and cut down on their subscriptions. Brands face the task of having the upper hand over their competitors.
The Middle East scene
A couple of years ago, Wamda's Research Lab, in partnership with Microsoft for Startups and SubsBase, conducted a survey among consumers, subscriptions-based businesses in the region, and businesses that are planning to launch a subscription offering soon. It was revealed that over 70 per cent of the companies were already in the pre-seed and seed stage, highlighting the nascent nature of the subscription economy. While several industries have witnessed success, some are still hesitant to get on board.
In March, Middle Eastern Media Leaders eSummit discussed the issue of subscription models. It was revealed that the Middle East startups find it difficult to scale with subscription models due to the lack of loyal customers. Nevertheless, the business industry continues to be optimistic.
The problem with subscription models is that they do not show promise of long-term success. Companies continue to strive hard and deliver enough value to keep customer satisfaction and churn rate constant. However, with more startups joining the subscription game in traditional industries, the market is changing into a zero-sum game.
When a brand hits all the right boxes and surpasses its goals, there is no need to look for desperate change. For instance, Netflix is on top of the game despite stiff competition and does not plan on changing its model. Although Disney+ planned to offer a low-cost subscription model that included commercials from other brands a couple of years ago, Netflix recently confirmed that it is firmly against incorporating the same strategy.
Some brands might consider it a means to increase revenue, but for Netflix user experience is everything, and compromising quality would only disrupt the already successful customer retention rate. They could look at an advertising strategy, but nothing that could irk customers.
Overcoming the challenge
Consider IBM Watson advertising and The Weather Company. They added a subscription tier, and although it gained them over a million subscribers, they did go through some rough spots. Despite it, the company focused on acquisition and retention, building the business through tests and focus groups. They used Artificial Intelligence (AI) to understand which users showed the most probability of subscribing and what type of messaging worked for them.
While constant innovation and creativity are imperative, certain strategies can help brands maintain the success scale. One, hyper customization has immense potential. An American retailer Chewy offers free oil paintings of their subscribers' pets, which is a good incentive, and it works for the brand.
Consumers always expect an exceptional experience when they decide to take up a subscription. One misstep and they will not hesitate to cancel and move towards a competitor. Hence, hyper-personalization by understanding every touchpoint in a customer's journey and leveraging data insights can provide a happy place for customers and decrease the cancellation rate of the subscribed model.
Two, it's high time to make the most out of even an average supply chain. While online-only subscription models can easily offer a consistent and timely delivery experience, other models that require the assistance of a physical package being dropped off at the customer's doorstep have a more significant challenge. Waiting out the supply chain disruption phase is no longer an option. Brands pinning their hopes on a successful subscription model must explore new ways of optimizing their delivery strategies.
Three, it's not advisable to rule out tie-ups to survive. Subscription fatigue is often the antagonist of suffering businesses. Sometimes, nothing seems enough to keep the churn rate from decreasing. Customers tend to cut down on subscriptions during fee renewals to cut back on expenditure, especially when they think it does not provide enough value. To keep the growth percentage balanced, some brands choose to collaborate or acquire other subscription businesses and expand their customer base.
Right up B2Bs' alley
It turns out that it's not just the retailers who are interested. "A subscription product, with a steady income and guaranteed order size and demand, is allowing B2B companies previously to become B2C, potentially changing the balance of power between retailers and manufacturers permanently," said a Bernstein associate in a recent research note.
With remote working and hybrid working becoming permanent work-life solutions, the emergence of the SaaS ecosystem has brought subscription models to the top of B2B customer acquisition strategies. The recurring revenue is, of course, making many investors happy. But of course, there are financial, logistical, and behavioural changes.
More than the product, the service element makes or breaks the game. Instead of just renting a service, offering training and maintenance will strengthen customer loyalty, allow brands to garner more customer preference data, and help provide better services. One critical advantage of subscriptions is that product versions, feature updates, patches, and fixes can be deployed automatically. It also brings upselling and cross-selling opportunities.
Corel offers a partner program that provides subscription pricing models. It helps businesses deliver better value to their customers. Customer acquisition costs can be five times higher than the cost of retention, and the program lets companies simplify customer acquisition with a lower upfront price point.
So as research reveals that 53 per cent of all software revenue will come from subscription models this year, and 70 per cent of business leaders agree that they are the future, it's clear that the subscription economy is in full swing.
If you liked reading this, you might like our other stories
5 Building Blocks Of Marketing Success To Learn From Lego
Transparency In Advertising Is The Way To Go