Top CEOs of Martech Companies
They are the risk-takers who launched companies or built them up. Here's the list of top CEOs of Martech companies. They are successful and talented leaders who have carved new paths and taken their businesses to new heights.   Marc Benioff CEO of Salesforce, USA Marc Benioff is Founder, Chairman and Chief Executive Officer of Salesforce, […]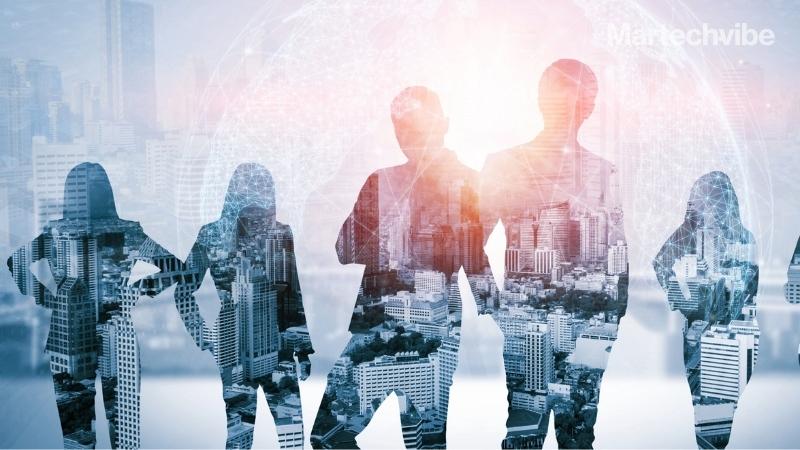 They are the risk-takers who launched companies or built them up. Here's the list of top CEOs of Martech companies. They are successful and talented leaders who have carved new paths and taken their businesses to new heights.  
CEO of Salesforce, USA
Marc Benioff is Founder, Chairman and Chief Executive Officer of Salesforce, a globally cloud-based CRM software company and one of the fastest-growing enterprise software companies. 
Benioff has been recognised as one of the world's 25 Greatest Leaders by Fortune magazine and was 'Innovator of the Decade' by Forbes. He has been acknowledged as one of the 10 Best-Performing CEOs by Harvard Business Review. Benioff has been honoured by GLAAD, the Billie Jean King Leadership Initiative, and Variety Magazine with its Empowerment Award for his leadership qualities.  Before launching Salesforce, Benioff worked for Oracle Corporation for 13 years, where he was the youngest vice president in the company record. He holds a Bachelor of Science in Business Administration from the University of Southern California, where he is on the Board of Trustees.
CEO at Genesys
Tony Bates is the CEO and chairman of Genesys. Bates heads the company's strategy, operations, and directions in more than 100 countries and manages a worldwide team of more than 5,000 employees. Bates has decades of experience driving B2B and B2C companies through larger market transformation and speedy scaling. 
Bates started his career with network operations and internet infrastructure. He quickly obtained the business acumen to advance into trusted executive roles at global SaaS companies. Before Genesys, Bates was President at GoPro. He was also the Executive Vice President, Business Development and Evangelism, and served on the board of directors of Microsoft Corporation from  2013 to 2014. 
CEO of SAP
Christian Klein is the CEO, COO, and part of the Executive Board of SAP SE. In his COO position, Klein headed the transformation of SAP into an intelligent enterprise. He leads the team to focus on business process simplification, global IT, product and service quality, portfolio and investment strategy, intelligent data and analytics, and value achievement by digital innovation adoption to benefit both consumers and employees. From the start of his career in 1999, Christian Klein has been with SAP, attending university on the side. He handled several positions in Active Global Support Operations, Service Operations, and Global Controlling and worked as Chief Financial Officer of SAP success factors (2011-2012). He was named Chief Controlling Officer in 2014, and in 2016, he became COO. Klein was promoted to sole CEO of SAP SE in 2020. He pursued his diploma in International Business Administration from the University of Cooperative Education in Mannheim, Germany.
Also Read: Company Closeup: Adobe – Designed for Success 
CEO of Oracle Corporation
Saraf Catz is the CEO and on the Board of directors at Oracle Corporation. Before getting promoted as CEO, Catz was the president of Oracle and served as the CFO from 2005 to 2008.  Catz started her journey at Oracle in 1999 and was recognised for creating Oracle's aggressive acquisition strategy. She oversaw more than 130 acquisitions. Catz handled numerous other positions since starting at Oracle in 1999 before being named president. She was the executive VP from 1999 to 2004 and senior VP from April to October 1999.  
CEO of Adobe Systems
Shantanu Narayen is the CEO and president of Adobe. He started his career with Adobe in 1998 as VP and General Manager of its engineering technology group. He was promoted to Senior VP, Worldwide Products in 1999, and in 2001, he was promoted to the role of Executive VP, Worldwide Product Marketing and Development. Narayen became the President and COO in 2005, and effective 2007, he was designated as the company's Chief Executive Officer and became a member of their Board of Directors.  He pursued his BS in Electronics Engineering from Osmania University in India, an MS in Computer Science from Bowling Green State University, and an MBA from the Haas School of Business, University of California, Berkeley.
CEO at HubSpot
Brian Halligan is the co-founder and CEO of HubSpot. Before the HubSpot launch, Halligan was a venture partner at Longworth Ventures and a VP of sales Groove Networks. He also works on the boards of directors of Fleet matics Group (FLTX) and the Massachusetts Innovation and Technology Exchange (MITX). Brian was awarded Ernst and Young's Entrepreneur of the Year in 2011 and was one of Glassdoor's 25 Highest Rated CEOs in 2014.  Marketing Lessons from the Grateful Dead and Inbound Marketing: Get Found Using Google, Social Media, and Blogs which he co-wrote with Dharmesh Shah, are the two books Halligan has authored.
CEO of Pardot
Adam Blitzer is the executive VP of Salesforce Sales Cloud. He heads the product direction, marketing, and operations for Sales Cloud, encompassing Steel Brick, Data.com, and Pardot. Before joining Salesforce, Blitzer co-founded Pardot, a marketing automation solution that gathers B2B buyer journey data points into actionable insights, empowering marketing and sales teams to sell smarter. He holds a bachelor's degree from Duke University.
CEO of Sprinklr
Ragy is a technology visionary, entrepreneur, and investor who has played an instrumental role in the evolution of two business-critical channels for the enterprise: social media and email. As founder and CEO of Sprinklr, the leading Customer Experience Management (CXM) platform, his mission is to enable every organization on the planet to make their customers happier. Prior to founding Sprinklr, Ragy was the president of Epsilon's (NYSE:ADS) Interactive Services from 2006 to 2008, and the CTO of Bigfoot Interactive, an email marketing leader that Epsilon acquired in 2005. Ragy earned his M.B.A. in Finance and Information Systems from New York University's Leonard N. Stern School of Business and his Computer Science Engineering degree from Pondicherry University in India.
CEO of Zoom
Eric Yuan established Zoom in 2011. Under Yuan's leadership, Zoom was one of the highest-performing tech IPOs of 2019. Before founding Zoom, Yuan was the corporate VP of engineering at Cisco. While working for Cisco, he headed Cisco's collaboration software development. And was one of the founding engineers and VP of engineering at Webex. Yuan has been named as one of the Most Powerful People in Enterprise Tech by Business Insider. In 2018, he was named the number one CEO of a large US company by Glassdoor and EY Entrepreneur of the Year in Northern California. He was also listed in Bloomberg 50 as a leader who changed the global business game in 2019.
CEO of Hootsuite
Ryan Holmes is the Founder and CEO of HootSuite. He developed from a lean startup to a global leader in social media with eight million users, including 79 of the Fortune 100 companies. At present, Holmes is an authority on the social business revolution, quoted in The New York Times and Wall Street Journal and called upon to speak at TEDx and SXSW Interactive Conferences. He guides startups in Canada and around the World. 
CEO of MailChimp
Ben Chestnut is the CEO and co-founder of Mailchimp. Inc magazine recognised Mailchimp as Company of the Year in 2017. Chestnut is an enthusiastic leader whose mantra for employees is 'listen hard, change fast.' He holds a bachelor's degree in Industrial Design from Georgia Tech. Chestnut was named an Ernst and Young Entrepreneur of the Year in 2016.