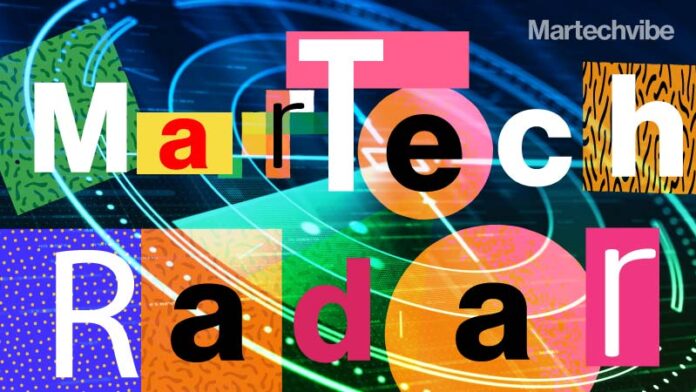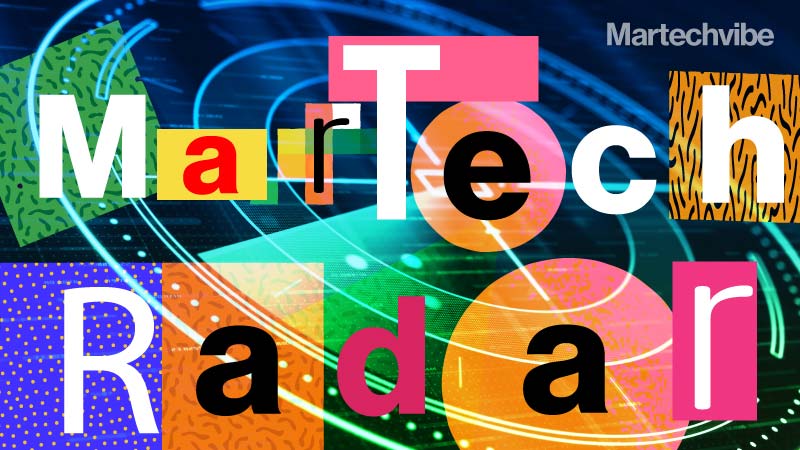 Providing self-service to customers empowers them to resolve problems for themselves.
Customers don't always want to get in touch with support. Many prefer to find the answer on their own and move on.
To provide excellent customer service, self-service is an important component of your support as long as you back it up with human support so that customers are not left to fend for themselves.
The term self-service is one of those broadly defined terms that can range anywhere from allowing Business Intelligence (BI) users to build their dashboards to providing simple filtering options and capabilities to see what they want on a dashboard that you're providing for them.
What you need to know about self-service support
Companies wishing to start self-service to their clients have various choices at their disposal. A few customer self-service techniques are listed below, along with a few instances of businesses that used them successfully.

Establish a Knowledge base
A knowledge base is a tool that makes it simple to set up a customer support centre. You can publish FAQs and how-to articles, arrange those items into a logical taxonomy, and make your information easy to find through search engines and your help center's search tool.
Incorporate automation
With self-service tools, automated support can be delivered in a few distinct ways.
Using a chatbot is one of the options. Typically seen in live chat tools, chatbots can be programmed to respond to frequently requested inquiries. The chatbot you choose must make it simple for customers to contact a human representative because improperly trained chatbots can leave customers unhappy.
Here's a list of self-service tools:
Alteryx
Alteryx focuses on data blending and preparation. Users of Alteryx Analytics clean, assemble, and analyse data using a repeatable procedure. According to business experts, this tool is beneficial for connecting to and cleaning data from data warehouses, cloud apps, spreadsheets, and other sources. With the help of the platform's tools, many analytical tasks (predictive, statistical, and spatial) may be carried out from a single interface.
AnswerRocket
For corporate customers, AnswerRocket provides a data analytics platform driven by search. You may use the software to ask business-related inquiries and create reports and analyses without technological expertise. AI and machine learning are combined with powerful analytical capabilities. The technology can also respond to ad hoc queries and automate tedious activities. The platform has native voice recognition and is mobile-friendly.
Botsify
You can build chatbots with Botsify without coding. Several channels can be used to create chatbots, such as company websites, Facebook Messenger, WhatsApp, and SMS. The visual builder makes mapping out operations and modifying conversational pathways simple.
Alternatively, you can switch to a live chat if an automated sequence has run its course or the customer needs more assistance. You can also integrate Botsify with your support stack using its many integrations.
Gladly
Gladly is a personal customer service platform that integrates computer telephony and tracks customer complaints for SMBs and large B2C businesses. Customers may communicate with Gladly through various methods, including text, in-app chats, IVR, and social media.
A customer's entire conversation history can be gathered into a single display using its conversation timeline, reducing repetition and enabling quicker answers. Gladly also has a collaborative task management function that allows team members to create and assign tasks, make reminders, and receive updates on the status of open requests.
HubSpot Service Hub
To provide actionable data to enhance customer service, HubSpot Service Hub offers customisable support capabilities, including website live chat, help desk and ticketing, and reporting dashboards.
In addition to offering options for 1:1 video messaging and team management, HubSpot Service Hub asserts that these features will enhance cooperation inside your company. Additionally, it provides the ability to design customer feedback surveys, enabling users to get input from customers on their current level of customer care.
Higher Logic Vanilla
Higher Logic is a cloud-based community platform where Vanilla operates as a self-service tool. This solution offers a combination of customer communities, Q&A, knowledge bases and ideation. The Higher Logic Vanilla community platform allows you to build a customer community around your brand, your product or publication. To enhance the user experience, Vanilla introduced features like federated search, which brings customer-facing content from tools. When a user searches for something, the most relevant results are found, regardless of where it lives. Its Productboard Integration streamlines the customer feedback process so teams can build stronger products using this feedback.
Insided
A community platform called Insided allows your customers to engage with each other. Access to that information can help your staff get fewer requests, and it also provides clients with another option to use for inquiries. Using Insided's embeddable widget, you may also create a basic knowledge base and provide on-page help.
IBM Cognos Analytics
Under two separate product lines, IBM provides a broad variety of BI and analytic capabilities. Users may access data to build dashboards and reports using the integrated self-service Cognos Analytics platform. Incorporating automatic pattern recognition, natural language inquiry and generation support, and advanced analytics capabilities, IBM Watson Analytics provides a machine learning-enabled user experience. On-premises and as a hosted solution through the IBM Cloud, IBM's BI software may be used.
Intercom
Intercom's Conversational Relationship Platform (CRP) offers customer assistance via chats, chatbots, and tailored messaging. The conversational marketing element uses customisable online chatbots to encourage website visitors to have in-person discussions.
Additionally, it provides what they refer to as "product tours," which provide proactive direction to help clients complete sign-ups. In-product messaging, integrated marketing and customisable banners for the top of your app or website are all included in its onboarding features.
KnowledgeOwl
KnowledgeOwl is an option if you want a standalone knowledge base tool. The article creation process is streamlined with an intuitive editor. Additionally, the knowledge base can be designed without coding to match your other online properties.
A contextual assistance widget allows users of your knowledge base to access the answers they need without opening a new tab, among other more sophisticated capabilities. Furthermore, you have access to navigational organising tools and SEO tools to improve the ranking of your content on search engines.
LiveAgent
LiveAgent offers call centres, customer care portals, and real-time chat solutions. LiveAgent promises to be an all-in-one help desk solution for small to enterprise-level companies with its more than 130 ticketing capabilities and more than 200 integrations, including Gmail, Shopify, and Squarespace.
Its chat widget monitors website visitors to ascertain when to start a discussion. In addition, callbacks, interactive voice response, video calls, and automated call distribution are its capabilities as cloud-based call centre software.
Looker
Built on LookML, the company's modelling language, Looker provides a BI and data analytics platform. Users may freely dive down into row-level details using the product's online analytics tool, which boasts filtering and drilling features. Modern databases and an agile modelling layer are used for embedded analytics in Powered by Looker, allowing users to specify data and manage access. Reports could be delivered through email or webhook using Looker's complete RESTful API or the scheduling function.
MicroStrategy
MicroStrategy combines self-service data preparation and visual data discovery in an enterprise BI and analytics platform. To connect to any business resource, including databases, mobile device management (MDM) systems, enterprise directories, cloud apps, and physical access control systems, it offers native drivers and out-of-the-box gateways. MicroStrategy may be integrated with other websites and software through its embedded analytics tool, including portals, CRM systems, chatbots, and even voice assistants like Alexa.
SAP
The SAP analytics and BI software portfolio include enterprise and user-driven editions. With BusinessObjects Enterprise (on-prem) and BusinessObjects Cloud (on-premises), SAP offers its flagship BI portfolio in various deployment modes. Besides dashboards and reporting, SAP offers traditional BI capabilities. Additional functionality, such as self-service visualisation, is available through SAP Lumira as part of the vendor's BusinessObjects solution.
Sigma Computing
Sigma Computing provides a no-code business intelligence and analytics solution for integration with cloud data warehouses. The programme comes with a simple, spreadsheet-like user interface that is familiar to Excel users. Data is kept safe, compliant, and in context due to guided data warehouse access. Sigma automatically converts user actions into SQL when they are performed. The results of each query are returned to Sigma after being conducted live against the cloud data warehouse.
ServiceNow
A help desk system intended to handle IT queries is called ServiceNow. They provide a wide range of services, such as the ability to build a customer self-service site where consumers can independently handle simple IT requirements (such as password resets).
As part of their self-service capabilities, they also allow to automate chat interactions, and they provide a variety of connections so you may connect with other support solutions.
ThoughtSpot
Automation and artificial intelligence have a significant impact on ThoughtSpot. The product's simplicity of use, despite its complexity, is one of its advantages. It has a full-stack design and uses an in-memory calculating engine to generate intuitive insights. Customisable scaling options are provided through a distributed cluster manager, and adequate access to required data sources is ensured through compatibility for current ETL systems. ThoughtSpot Embrace supports Google Cloud Storage and lets you conduct search and AI analytics directly in existing databases.
Tableau
Users could analyse data and find insights using the BI and analytics software Tableau. It may be used on-premises, on Linux, Mac, Windows, and in the cloud. This is a key benefit since it allows businesses the freedom to use Tableau in a setup that is compatible with their IT ecosystem. Sixty native data sources may be connected, including JSON files, BigQuery, PostgreSQL, Google Analytics, etc. This capability is crucial since it allows businesses to use various data sources.
Yellowfin
BI and analytics firm Yellowfin specialises in dashboards and data visualisation. On its platform, a machine learning system known as Assisted Insights offers automatic solutions in the form of narratives and visualisations that highlight best practices and are simple to grasp. Users may integrate interactive reports into third-party platforms, such as a web page, wiki, or workplace intranet, and Yellowfin comes pre-built with a range of dashboards. For mobile devices, the business also provides native apps.
Zoho
With the self-service BI and data analytics tool Zoho Analytics, you can combine data from several sources to produce cross-functional reports and dashboards. The software has a drag-and-drop designer and many visualisation capabilities for drilling down to details. Zia is a "smart" assistant that uses AI, machine learning, and natural language processing to provide information in the form of reports and KPI widgets. Reports may be shared and published by users, and intelligent data alerts ping you when outliers or abnormalities occur.
Zendesk Suite
The best tool for customer convenience and self-help is Zendesk Suite. Zendesk Suite enables you to provide your clients with everything they need to find their solutions thanks to AI-powered bots, several options for quick messaging, and a fully integrated help centre. Agents' productivity can be increased since they can utilise Zendesk's agent workspace to rapidly track and prioritise client demands while still providing a customised touch.
You can build user-friendly portals for your clientele with the adaptable self-service software from Zendesk Suite. It also contains strong analytics tools to update and improve your client's self-service solutions continuously.
*If you do not see your company on the list but feel it should be included, please email us at aarti@vibeprojects.com. 
If you liked reading this, you might like our other stories
Top AdTech Tools
Top Customer Data Visualisation Tools