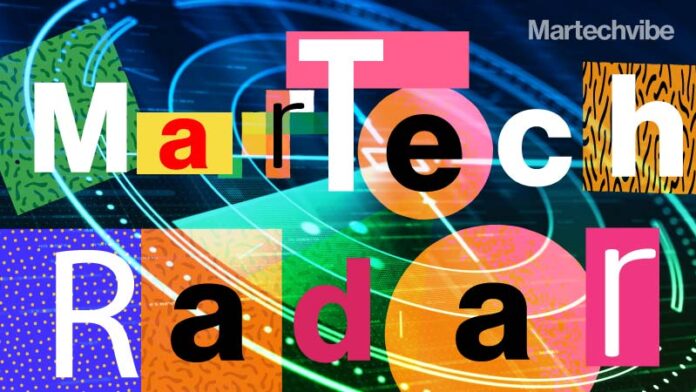 As your business expands, you'll need to update your business procedures and strategies to keep up with the changes to maximise efficiency. For instance, when analysing its advertising technology (AdTech) strategy, the company should be strategic about each new move it makes — how the tools will help them to automate tasks to make ads more effective and cost-efficient, give actionable customer insights that can increase conversions, and improve ROI and ROAS.
Advertising analytics solutions provide a comprehensive service for collecting insights into a changing audience's demographics, impressions, consumer behaviour, and intent. These databases provide advertisers with information about specific ads they air, which ad networks have which customers, and other programmatic ad data.
As a result, a data-driven company can utilise these insights to create targeted marketing campaigns and maximise advertising income across all its channels.
Here's a list of AdTech tools;
Amazon DSP
Advertisers can programmatically buy display, video, and audio ads through Amazon's Demand-Side Platform (DSP). Advertisers can use Amazon DSP to target consumers based on their Amazon search data and offer them ads on sites all around the internet. The ads don't have to link to the company's Amazon page. A company can utilise Amazon's DSP to run programmatic campaigns based on Amazon intent data, advertising directing customers to the brand's website. Consequently, marketers can direct traffic to their ecommerce site.
Audiencer
Audiencer improves audience search by making it more visible and allowing cross-referencing between different categories and niches. Suppose you want to target fitness enthusiasts; their technology can assist you in locating an audience specifically interested in fitness. It aims to enhance your Return on Ad Spend (ROAS) by providing you with more targeting possibilities. It saves your media buyer time when putting together their audience lists.
AdRoll
AdRoll is a direct-to-consumer marketing tool for online businesses. It has automation features and is linked to NextRoll and RollWorks. AdRoll has come a long way since its beginnings as a remarketing pioneer. Although remarketing is still a part of the AdRoll toolkit, the current AdRoll platform is a full-fledged advertising platform with machine learning at its core.
Adobe Advertising Cloud
Adobe Advertising Cloud is a programmatic media buying platform for creating and delivering cross-channel ad campaigns built for programmatic media buying.
Especially for radio, TV, and social media funnels, it is well suited for display advertisers seeking cross-screen and cross-channel integrations. It features several features that simplify and streamline the management of online campaigns. With its detailed funnel tracking, you can deliver ads that will generate greater engagement across websites and social media.
Crystall.io
Crystall.io is a platform for programmatic advertising, domain monetisation, and traffic monetisation for digital advertisers, publishers, and agencies worldwide. It utilises a programmatic platform via the OpenRTB protocol for white label ad exchanges. Crystall.io takes online advertising to a new level with the help of innovative AI algorithms and their data.
Confect
Confect is focused on visual designs that boost ROAS. Their templates and designs are dynamic. You just put up the layout you wish to use, and it'll utilise that layout to build a picture for each product in your collection. For instance, you might want a colourful backdrop with a price inside a circle and the logo across the top. Set it up, then publish it across all your goods in seconds.
CAKE
CAKE's platform allows organisations to analyse campaign metrics and produce reports in real-time. The platform's Experience component focuses on improving the customer journey at every sales funnel stage. It aims to supply advertisers with consumer-based data in an organised, user-friendly interface that converts the information into valuable insights.
Criteo Dynamic Retargeting
The Criterio Dynamic Retargeting product delivers targeted ads while visitors are on the shopping journey. Using machine learning, Criteo serves up relevant ads and improves the effectiveness of campaigns. You can compare detailed device performance using its analytics modules.
DoubleClick
Google's DoubleClick is a single platform that aims to give advertisers the simplicity of building and maintaining the entire breadth of a campaign from a single solution. It offers marketing solutions ranging from content creation to bidding.
Klickly
In less than 30 minutes, you can set up Klickly, a commission-based ad network that drives customers and sales. By using its AI algorithm and extensive ad network, businesses can raise awareness and close sales more cost-effectively.
Placements.io
Placements.io powers multiplatform ad sales and operations for publishers and ecommerce customers. It helps companies scale quickly and profitably by building connected ecosystems for them.
Pencil
Some tools help creatives build ads, while others help copywriters write more effective ad copy. This is a tool that combines both solutions. Pencil lets you test multiple variations of your creative to find your most effective variants. The most significant feature of this tool is the ability to add metadata to your ads and then track their performance to understand which meta-data points improve performance the most.
Quantcast
Quantcast Choice promotes itself as a free CMP that offers a comprehensive set of consent and preference management tools. Advertising technology company Quantcast specialises in gathering consumer data based on their behaviour and transactions. As part of the Measure Enterprise feature of Quantcast, brands can quantify and organise their campaigns' impact using a series of metrics. This, in turn, boosts profitability by reducing customer acquisition costs.
Sortable
With Sortable, website publishers can monetise their sites by accessing high-quality demand partners, understanding revenue generation transparently, and leveraging industry expertise to maximise revenue. By presenting this data in a way that contextualises it, Sortable allows publishers to better understand the relationship between content, marketing, and monetisation.
ShopFluency
ShopFluency allows you to create hyper-focused and better-returning lookalike audiences that can support your creative team with message and content strategy. It focuses on increasing ROAS, helping you lower your Cost per Acquisition (CPA), improving your brand voice (by clarifying your target personas), increasing Lifetime Value (LTV), and improving a variety of other metrics associated with having a better understanding of your audience.
Savvy
Savvy makes it simple to create videos, optimise video ad campaigns by producing and updating video advertisements based on ad campaign results. Savvy can assist in reducing your content generation and creative expenditures. But, more crucially, they help improve your product detail pages' ROAS and conversion rate.
StackAdapt
StackAdapt lets you buy ads online. You can target relevant audiences with their native advertising DSP. It connects to over 50 data sources and has access to more than 50k websites and apps.
Taboola
Taboola is known for its chumbox advertising and pop-ups in browsers and websites. It provides native advertising and DIY marketing campaigns. It's an ad exchange that works with various top-tier DSPs and SSPs. This implies that with programmatic advertising, both publishers and advertisers can leverage their content discovery platform to increase engagement and achieve their business objectives.
Trackify X
Trackify X can be considered a competitor to Google Tag Manager, but for one specific purpose: managing pixels. Facebook/Instagram media buyers will find this tool useful. With Trackify X, you can track multiple pixels on your brand. You are likely to maximise ROI if you spend a lot on advertising and use multiple pixels to segment users based on collections or stores visited.
Verizon Media Ad Platform
Verizon Media offers a variety of solutions such as an SSP, DSP, a native ad exchange, and proprietary advertising solutions. Advertisers can engage with consumers via top TV networks, streaming services, and exclusive inventory from their out-of-home (OOH) brands.
*If you do not see your company on the list but feel it should be included, please email us at aarti@vibeprojects.com. 
If you liked reading this, you might like our other stories
Top Customer Data Visualisation Tools
Does The Adtech Ecosystem Need A Rehaul?