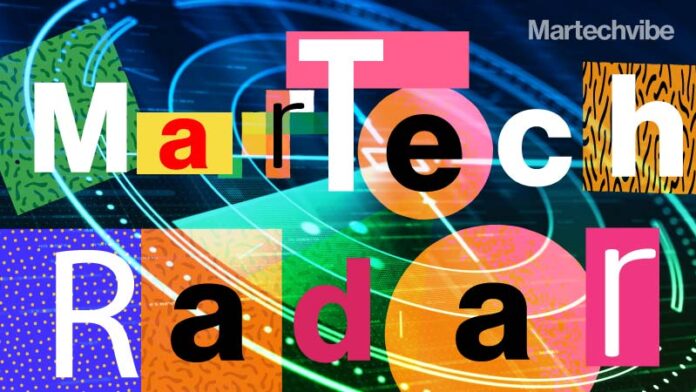 MarTech Radar tracks the active solution providers and their approach to solving business challenges 
Data went from scarce, expensive, and difficult to find and collect to abundant, difficult to process, and understand in the digitalization era. An incredible amount of information is generated so fast that it's challenging to capture, store, understand, and analyse.  
Data Visualisation, a set of techniques for communicating information through a graphical or a visual medium, encompasses all the aspects of the visual representation of data. Such tools become prominent in understanding the significance of data through visual aids like patterns, trends, dashboards, and charts. 
Here's a list of Customer Data Visualisation tools:
Cross-CRM
Cross-CRM Dataviz is a data visualisation/data exploration platform that includes a library of customised business CRM reports created by and for customer relationship experts and linked to your CRM systems.
It provides a comprehensive picture of interaction production, contacts, and productive KPIs and the quality of interactions produced, customer evaluations, and what customers tell you in surveys or through social media and review sites.

Chartio
Chartio's self-service business intelligence (BI) application is designed to function in two ways. The drag-and-drop interactive mode or the Structured Query Language (SQL) mode are available to users. While SQL mode is for advanced users, most business users will prefer to use the drag-and-drop feature. Chartio has a powerful processing engine. 
Domo
Domo creates data visualisation solutions to assist small companies in comprehending data and making data-driven choices. Users may create bespoke applications, complex charts and maps, and other data visualisations with only a few clicks.
Its governance features assist businesses in limiting who gets access to data. Data may also be transferred outside Domo in other applications for simpler external reporting using Domo Everywhere. Take the data and use iFrame and JavaScript to embed it on your website.
Dundas Data Visualisation
Dundas Data Visualisation offers dashboards, reporting, and visual data analytics via a fully embeddable BI platform. Their adaptable Dundas BI platform can be linked to your existing systems and apps, allowing you to quickly access, analyse, and display any data from any device for deeper, quicker insights.
Datawrapper
Instead of integrating with existing services, Datawrapper takes data copied and pasted into it or imported through a CSV/XLS file.
You'll be able to quickly develop highly visual representations of your data after your data has been contributed to the platform. The visualisations it creates are sophisticated, making it useful for B2C companies looking to communicate data with their customers.
DataMelt
DataMelt, commonly known as DMelt, is a data analysis and visualisation platform that provides an interactive framework. It is primarily intended for engineers, scientists, and students. It is a multi-platform application built in Java and operates on any operating system that is Java Virtual Machine compatible.
Google Data Studio
Like all of Google's tools, Google Data Studio is web-based, simple to use, free, and reliable. It meets the need if you're searching for a simple, easy data visualisation tool. It integrates with Google Metrics smoothly, making basic traffic and marketing analytics a breeze.
IBM Cognos Analytics
IBM Cognos Business Intelligence is a comprehensive business intelligence suite that offers a wide range of features to help companies better understand their data. To make efficient business choices, everyone in the organisation can use IBM Cognos BI to view or generate business reports, analyse data, and monitor events and metrics.
KiniMetrix
KiniMetrix gives users access to business analytics and reporting. Companies of all sizes may use the cloud-based SaaS to swiftly identify insights for margin enhancement from their sales transaction data. Users can uncover crucial concerns and opportunities in sales performance, pricing/volume/mix, customer turnover, price realisation, and any other measure that is relevant to their company goals.
Looker
Looker is a robust application that, due to its plugin marketplace, allows users to see data in various ways. A directory of several forms of visualisations, such as bar gauges, aster plots, cartoons, calendar heat maps, liquid fill gauges, and spider visualisation, may be found here.
It features pre-built analytical blocks that allow users to use certain data or analysis templates, speeding up analytics. The at-a-glance visualisation features in Looker make it simple to make data-driven choices quickly.
Microsoft Power BI
Microsoft Power BI allows people to work together on data and measure their progress. It provides customers with real-time data and trend analysis to assist them in making informed decisions. Microsoft Power BI is a flexible corporate solution since it interfaces with various Microsoft products and cloud services.
It has data security safeguards to keep user information safe. Microsoft Power BI is a robust platform for creating interactive dashboards and reports that help you take action.
MicroStrategy
MicroStrategy delivers innovative business intelligence software that empowers people to make better decisions and transform how they conduct business. By providing their enterprise customers with cutting-edge software and expert services, they can deploy unique intelligence applications.
Oracle
Oracle Data Visualization Desktop is a strong tool for personal data exploration and visualisation that may be downloaded as a single-user desktop application. Users may quickly and easily display data from different data sources by simply uploading data files or connecting to a database or Oracle apps. Self-service analytics, safe share and collaboration throughout the company, and a comprehensive mobile experience are all available with Data Visualization Desktop.
Qlik Sense
Qlik Sense employs artificial intelligence (AI) to assist users in better understanding and utilising data. It has a greater level of interaction and context than other data visualisation tools and lightning-fast computations. It also can integrate and mix data from hundreds of different sources.
Qlik Sense is a Qlik Active Intelligence Platform component that provides enterprises of all sizes with analytical performance and scalability. It's also available as a software-as-a-service (SaaS) solution or a hybrid service that combines SaaS with on-premises data analytics.
Sisense
Using innovative business analytics, Sisense makes it easy to gain real business insights from complex data. Sisense enables regular business users to manage, analyse, and display complicated data on their own time and at a low cost. Their objective is to turn difficult data into insights for everyone, allowing everyone in the organisation to access business intelligence.
SAP Analytics Cloud
SAP is a forerunner in Big Data, database management, and self-service business intelligence (BI) technologies. This is best suited for firms who have already established a standard with other SAP enterprise solutions, but it's a powerful contender in its own right because of its low pricing, robust feature set, and great data visualisation capabilities.
This cloud application is primarily aimed toward SAP HANA shops, and it still communicates in data science terms rather than human ones for the most part. 
Spotfire
Spotfire's deep data visualisation and exploration is an agile, AI-driven tool. Anyone can now examine and explore data the way they choose, whether they're a business user or an analytics expert, using AI-powered suggestions, NLQ-driven search, or classic direct manipulation. Users may pick the interaction that best fits them using Spotfire.
Slemma
Slemma is a data visualisation tool that runs in the browser. It creates refreshable dashboards that make it easy to share reports with partners and embed charts on your website by connecting directly to Google Drive, Dropbox, MySQL, PostgreSQL, Amazon Redshift, and other databases.
Slemma is used by marketers, digital marketing firms, sales, support, and executives to access data and disseminate insights without the assistance of IT.
Tableau
Tableau allows users to look at data and share their findings. Users may use drag-and-drop to create visualisations, use AI-driven statistical modelling with a few clicks, and ask queries in simple words.
Tableau saves time and money in governance, security, compliance, maintenance, and support by allowing for greater scalability. Users get more than just an analytics tool; they also get the information and assistance to grow their business.
Zoho Analytics
Zoho Analytics lets users input data from a number of sources and analyse it in depth. Users may generate intelligent reports and dashboards using a drag-and-drop interface and various data visualisation tools.
Users may collaborate on reports and dashboards with their coworkers and control who can view and do what with their given reports. Reports and dashboards may be emailed or embedded into web pages. It's compatible with other Zoho apps and even has a free plan.
*If you do not see your company on the list but feel it should be included, please email us at aarti@vibeprojects.com.