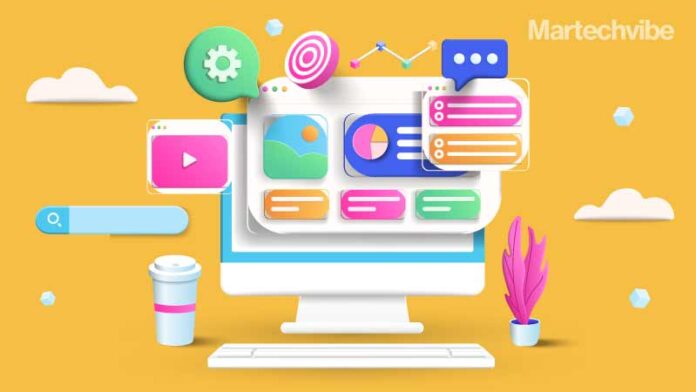 While publishers are looking to keep consumers engaged with personalised content that offers added value, advertisers seekmore contextual opportunities to engage consumers without disrupting their experience. Through progressive profiling, data analytics tools and diversified revenue streams, both parties stand to gain by giving consumers what they want — more relevance without compromising on quality. These are not entirely new challenges, but the pandemic's impact on consumer behaviour in content consumption has accelerated the chase for a solution. 
When the COVID-19 pandemic triggered government-sponsored stay-at-home rules and cancelled social plans, consumers turned to online media streaming to fill the void. It is no surprise then that daily online content consumption worldwide doubled since the start of the COVID-19 pandemic, going from an average of 3 hours 17 minutes to 6 hours 59 minutes, according to a report by media measurement company DoubleVerify. 
While this may seem like stellar news for brands, it also contributed to a surge in content creation by brands. That means more competition, more noise and fatigue for an  overloaded consumer. Brands now need to work smarter, rather than simply working harder to vie for the consumer's attention. At the same time, publishers are looking for innovative digital solutions that help to monetise content libraries as well build audience relationships. 
Moreover, marketers and publishers need to remap their data strategy to pivot from the reliance on cookies, and to ensure that they are prepared for the shift to a first-party ad economy. 

We spoke to Jeff Kupietzky, CEO at Jeeng, an AI-powered autonomous marketing platform, Alex Bozhin, founder & CEO at Postoplan and Alex Chapko, General Manager & VP, Eastern Europe, Middle East and Central Asia at Piano, about how the pandemic changed the way they do business. In the interview, we look at how changes in consumption trends, measurement and attribution tools and data analytics advancements help advertisers and publishers to present more personalised content and optimise revenues. 
Excerpts from the interviews;
How have consumer attitudes towards content consumption changed during the pandemic? What impact does it have on how you do business?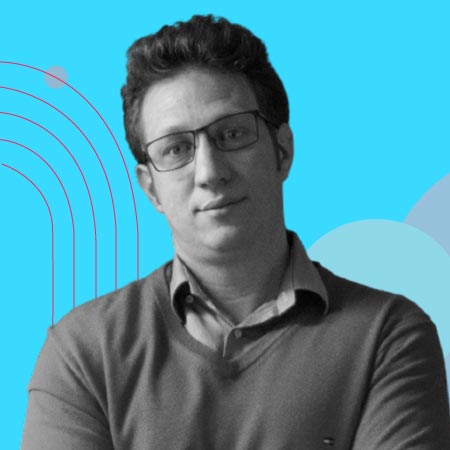 Bozhin: Before the pandemic, content marketing was targeted more towards direct purchases because consumer demand was more focused on buying here and now. During the pandemic, we noticed a trend towards more views and less purchases. This correlates well with the overall economic trends as people were hankering down and in no hurry to buy. The brands saw this too and reacted accordingly. This gave rise to more entertainment content to maintain the reach and satisfy the users' demand for "things to watch."  
People also started to spend more time on social media, leading to the overall growth in likes, shares and comments. The pandemic forced all of the offline companies to move online. The businesses that were online already didn't suffer as much.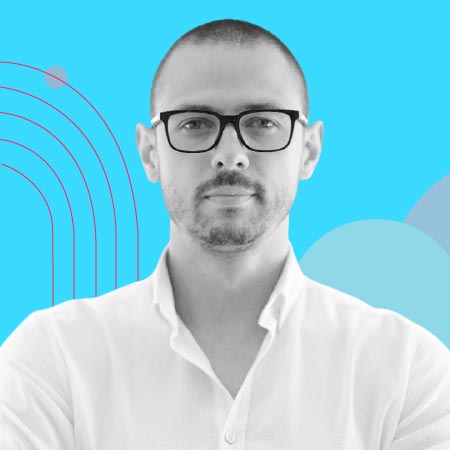 Chapko: Piano works with hundreds of organisations — including many of the world's largest media properties — that collectively manage thousands of websites and billions of visitors. This vast network provides an unparalleled benchmark dataset through which we can understand digital engagement, conversion and retention trends. During the pandemic, we saw that our clients' subscription businesses grew at an incredible rate when there was increased demand for information around COVID-19 outbreaks.
Piano's role for many clients is to help optimise strategies to grow their diversified revenue streams, and the cyclical nature of media consumption gave way to an especially healthy 2020. The pandemic made many companies realise that subscription dollars are vital to their future health, which has increased the seriousness with which they market their subscription products. One of the main proof points for this theory was the dramatic increase in the share of visitors on a given site asked to pay. By the fourth quarter of last year, the median share of visitors seeing a paid offer was 10.9 per cent — more than double the share in Q4 2019. Our team is constantly looking at benchmark data and the industry landscape to identify growth opportunities for our clients, and the pandemic was no exception.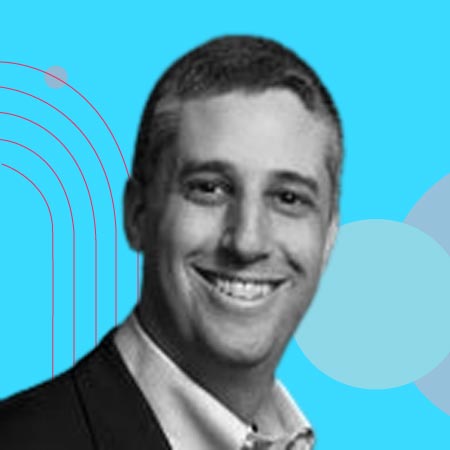 Kupietzky: We saw a significant rise in news consumption, particularly local news sources, as people sought updates about what was happening in their neighbourhoods. But consumers have also become more cautious and even sceptical of what they see and hear, especially on social media. Frankly, most don't trust it at all. But they do trust content they get directly from publishers, especially over email. One great example is our customer NextDoor. They saw a tremendous boost in engagement with their localised emails that kept people up to date on what was happening in their own neighbourhoods with school closings, case counts, business news and more.
For our business, this shift in consumption is actually great news. We've been advising publishers for years to create more direct, one-to-one relationships with subscribers over channels they can control. This bolsters trust and it eliminates the middleman, so they know their content is getting through to their intended audiences. The more publishers can communicate directly with their audiences over email and push notifications, the more they can control their own destiny and grow their revenue. 
Tell us about emerging business models for content monetisation and how they are tackling traditional challenges.
Bozhin: Content monetisation is a new and interesting instrument that's being tested by many media houses. An advertising business model is no longer enough, which is why everyone is putting emphasis on entertainment content that leads, among other things, to new followers. At the same time, professional content alone, even with the help of monetisation from advertising, cannot be profitable due to the limited number of readers. This is why entertainment content leads to the greatest audience reach. We also see a lot of sponsored content by brands on different media sites.  
I would say that the new business models are being launched and tested, but for now they cannot completely resolve the problems of businesses' monetisation. 
Chapko: If there's one thing we know for sure, it's that there's no one-size-fits-all approach to content monetisation. On one hand, subscription models create a reliable source of income that for the most part sits above the ups and downs of media consumption trends. On the other hand, advertising remains alive and well and shouldn't be discounted. Publishers should be diversifying their revenue streams as much as possible to create the strongest business model.
The next challenge facing the industry will be the deprecation of third-party cookies, which Google has delayed for Chrome until 2023. Although it's nice to have more time from Google, other browsers have already ended their support for third-party cookies. If they're not already, publishers need to start thinking about value exchange immediately and put the right strategies, partnerships and technology solutions in place to strengthen customer relationships and drive their businesses forward. We've partnered with ID5, InfoSum, LiveRamp and Usercentrics to give our clients choice and flexibility in harnessing their own data for onsite personalisation and targeting, content monetisation or advertising.
Kupietzky: One of the best opportunities right now is multichannel monetisation. For publishers, one of the biggest challenges is driving organic traffic back to their website. When they get traffic from Google and Facebook, it's referral traffic, so those sites hold on to the customer data—publishers don't know anything about those site visitors, so it's impossible to target them effectively. So, what they get are generic, irrelevant ads that are of no interest. As a result, they're unlikely to click on those ads, which limits revenue growth for the publisher.
But with multichannel monetisation, publishers can monetise organic traffic over channels they can control—their own email newsletters and push notifications. Because publishers can track audience engagement with content and ads over these channels, they can better understand what their audiences are interested in and give them more of what they want. That means they get relevant ads that are personalised—and that they're more likely to click on, which drives higher revenue.
One of the most interesting new channels to include in this mix is newsreaders. We're the only platform on the market that lets publishers fully monetise their newsreader traffic. And considering the growth in adoption and consumption of news over mobile newsreaders, it's a fast-growing revenue opportunity for publishers. 
Also Read: 103% Increase in Webinar Uploads: NetLine Report  
How can brands and publishers work towards more transparent measurement and attribution?
Bozhin: For successful attribution, you have to assess all of the engaged channels, but considering that marketing is omnichannel nowadays, it's quite difficult to monitor every channel that you use. This is why the brands should be provided with a more accurate picture of performance by using a variety of tools and technologies and innovation. 
Chapko: The challenge for brands and publishers is that analytics and customer journey tools have historically operated separately, with arduous processing needed to connect the two. In other words, those looking at the data and those designing user experiences were siloed into two separate groups that had a hard time communicating with each other.
In response to this challenge, we acquired a leading European analytics company, AT Internet, earlier this year. We have always been focused on helping the largest brands and publishers achieve transparency and agility, so the addition of our new analytics capability has further accelerated that mission. 
Kupietzky: They must implement a first-party data strategy, where they can track audience behaviour on their own site and audiences can easily opt out. There's so much consumer distrust of the way Big Tech platforms handle user data; publishers must end their dependency on those walled gardens. If they don't, they'll be left without any data when Google finally brings an end to third-party cookies. And, considering the new Apple Mail privacy changes, where Apple will block access to email open data, the industry will have to move toward measuring clicks and click-thrus—which are far better measurements anyway—in order to measure engagement and success.  
Also Read: Overcoming the Complexity of SaaS Marketing  
How can publishers come out from under the monopoly of Facebook and Google when it comes to digital ad revenue?
Bozhin: This is both simple and difficult. Facebook and Google have a monopoly on audience capture and on the sale of that same audience to the advertisers. Basically, you go to Facebook and Google to capture your audience and then you buy ads from them to attract this audience and get your revenue. So, you can come out from under the monopoly of Google and Facebook by simply stopping to use these instruments. This is why entrepreneurs invest in audience retention with the help of CRM. Plus, it's important to give people things that they want to see when they go to your site – and that's where content comes in, including the special projects sponsored by brands. You have to accumulate the audience at your own website and keep them there – that's the only way to achieve positive ROI from your marketing activities without paying Facebook or Google. 
Chapko: Publishers need to understand that Google's delay of third-party cookie deprecation came entirely out of self-interest. Their Privacy Sandbox/FLoC approach was getting pushback in the marketplace, facing tight scrutiny from regulators concerned both on antitrust and consumer privacy grounds, and moving ahead meant risking billions in revenue for Google, which still depends on third party cookies for much of its advertising revenue.
For publishers to develop less dependence on Google and its tight hold on search and digital advertising, they'll need to focus on two things: first, developing strategies built on engaged, loyal users who are willing to share their identity and appropriate personal information; and second, identifying technology and strategic partners who understand and can help execute a multi-faceted strategy that works across anonymous and known users, direct and programmatic advertising.
In addition, one of the key reasons for advertisers to choose big platforms over individual publishers is mostly related to the data they own (quantity and quality). Thus, if each standalone publisher is going to become the walled garden of data, or even better unity in the publishing alliance as many of our clients do, their ability to acquire rich user profiles and activate this data in the advertising ecosystem will make them much more attractive for advertisers. 
Kupietzky: Create a first-party data strategy over channels they can control, like email and push notifications. By leveraging user data to send personalised, relevant content to users—content that gets more precisely personalised over time as users click and interact—publishers can drive higher engagement, which then drives higher revenue. 
Also Read: Digital Audio Strikes the Ad Chord
How does data drive business decisions for your clients? Give us an example. 
Bozhin: We have a client from the agriculture business. They came to us for the audience's reach. Basically, they wanted to make their social media channel as effective as their advertising via other channels. We analysed everything that they've done and launched automated posting that helped to turn their own social media into proprietary advertising channels. 
We also have effective case stories for the restaurant business. Just like in any other small business, restaurant owners are often a lot of things at once: they are both managers and marketing specialists. When a restaurant came to us, we analysed their content and audience to find the most effective time for the publication of their content – and told them when they should publish and what. Right now, AI assists all of our platform's users totally free of charge, telling them the best times to achieve the maximum reach. This particular restaurant's reach increased 16-fold. 
Chapko: The quality of the product and what you charge for it are the two most important factors when running a subscription business, so we recommend that publishers continue to iterate and test different variables. A/B testing allows publishers to understand their audiences and their perceptions of a specific offer, gain valuable knowledge to improve the site and, perhaps most importantly, step-by-step optimise offers to improve their performance.
For example, a publisher could conduct A/B testing on variables to determine their impact on conversions, revenue, lifetime value, etc. Each improvement gets them one step closer to their goals — this is what our experienced Optimisation Services team focuses on, helping clients achieve growth significantly higher than they could on their own. Focusing on revenue optimisation leads to longer-term and higher-level product subscriptions, ultimately supporting business growth.
Kupietzky: Data is everything when it comes to personalising the user experience. It's essential for delivering the type of content users want, and none of what they don't want. One example of this is Farmers' Almanac. Because they cover such a very wide range of topics and subject areas, they have a lot of content. But not everyone is interested in all of it—I might want to read about gardening or astronomy, but I'm not at all interested in fishing,. By using our platform to analyse user behaviour, Farmers' Almanac can better understand exactly what users want to see and deliver more of it to them.