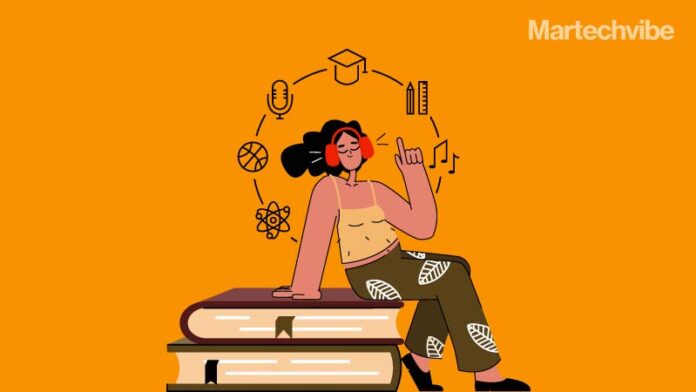 While podcasts are becoming a popular advertising tool in, many audio brands are looking to launch several ad formats for increased monetisation
Traffic jams and long drives are not the only time when people lend their ears to audio. Over the years, audio streaming has evolved with smartphones and smart devices replacing traditional radio. The consumption of podcasts and other audio services at home or anywhere is accelerating and compelling the industry to look at large scale digital audio advertisement production. 
The number of subscribers and listeners accessing premium audio streaming and audiobook platforms has increased in the MENA region. With the growing popularity, ad-supported free services offered by audio platforms reckon that digital audio ad tools will be the new addition to martech and adtech stacks.
Several industries assume Streaming Ad Insertion (SAI) and programmatic ads at scale to be the effective method, but in the process, they are sacrificing the credibility of host-read ads with dynamic ad breaks. It will break the ability to create an impact, and the podcast experience might dampen. But experts believe that this drastic measure has to be taken to figure out the next clue for a better monetisation through scale. 
Direct collaborations with digital publishers allow advertisers to purchase safe and premium quality inventory. For instance, Voices, the voice-over production marketplace, recently partnered with a programmatic advertising platform, StackAdapt, to create audio advertising assets. 
Moreover, with hopes for higher scalability, Interactive Advertising Bureau (IAB) included audio-specific metrics in their latest version of open measurement SDK. This move allows for a more consistent assessment of audio campaigns across platforms. The association also launched a handbook, Buyer's Guide to Digital Audio, that provides readers with detailed insights into digital audio advertising, tools, and possible strategies. 
A Digital Comeback: Binaural 3D Audio
Imagine these sounds: a car speeding towards you, a pack of wolves circling you for an ambush, or a cat purring by your side. Now, these sounds can be built in an audio format and offer the customer the same immersive 3D experience.
While binaural 3D audio has existed for years, it is back in trend in a digital avatar. Recently, the global brand Popchips leveraged 3D binaural ads to create a bigger and fascinating impact among listeners. The brand partnered with Acast to develop these ads that helped headphone-wearing listeners believe that they could hear the crunching of Popchips in the 360 space. 
Conventionally, audio is recorded with one microphone or with two that provides a right and left field. Binaural, on the other hand, combines both the recording types to replicate human hearing. Listeners experience the immersive audio that connects on a deeper level. 
Digital audio advertisers are excited to invest in 3D binaural and add an element of personalisation to the experience too. Experts wonder if binaural 3D sound can be the new weapon in the digital audio advertising battlefield. Several audio brands are beefing up their adtech stack to keep up with the growing competition.  
Clubhouse
Clubhouse is the current market leader in social audio. Independent research revealed that Clubhouse, which once had 2 million weekly users, now has over 10 million. Celebrities including Elon Musk, Drake, and Oprah Winfrey use the platform. While a major appeal for brands, the only complication they face is the unavailability of ad products. This situation forces them to take a third party approach for capitalisation. 
Ad monetisation is not an easy process in Clubhouse because of its business vision of engagement and building a community. With an old school radio format vibe, Clubhouse is keen on live content with real-time audience participation. Although the strategy works on an emotional level, the monetisation hiccup can stall the growth of digital audio advertising. 
With a major complication, other brands find themselves with the opportunity to work on a similar design, but one that includes ad tools. Many social media platforms have entered the audio ecosystem. For instance, Twitter launched Spaces that worked its way to Android devices faster than Clubhouse. There are also industry rumours about a Facebook feature in the making, which might be similar to Clubhouse. With big players looking at digital audio advertising in hopes of monetisation, the massive interest in the audio space is booming.
Also Read: Make Way for A Podcast Hustle
YouTube & Google
Known for its video ads, YouTube made an appearance in the audio space with its audio-only ad format that can be used along with music and podcasts last year.
Not far behind, Google also launched an audio ad format in beta testing. Both these ad formats contain the same measurements and brand safety features that are used in video campaigns.
Audio ads are brought to the market through an auction on Google Ads and Display & Video 360. YouTube features similar audience-targeting options, bidding methods, and measurement capabilities. Their internal audio ad tests conducted last year revealed that 75 per cent of the ads pushed brand awareness.
Spotify
With long term plans of being the leader of the digital audio space, Spotify recently organised an investors event where they announced the launch of several ad products, including Spotify Audience and Spotify Audio Network. The latter allows a process similar to the process of buying search and banner ads on Facebook and Google. The Spotify network can combine all music and podcast ad inventory, letting marketers run targeted digital audio ads. The network includes several Spotify products, such as Streaming Ad Insertion technology that helps the brand scale its ad network beyond podcast content. 
In the past decade, podcasts weren't popular due to the lack of awareness and a centralised ad network. Today, Fortune 500 companies can look at podcasts as a major advertising channel. Experts reckon that the brand could manage to do something that Apple has overlooked – to add new ad tools and platforms, which permits creators to monetise content through automated programmatic ads.  
Also Read: How Spotify Has You Humming
Audio Advertising in Creator Economy
The 2020 lockdown exponentially increased the borders of the creator economy. Today, according to a SignalFire report, over 50 million people consider themselves to be a creator. With increased activity in Twitter, Twitch, and YouTube, people monetise their content and earn additional income. The audio space is also beginning to be explored.
Business creators try to force-fit the traditional ad-support model into the audio format. They do not realise that the UGC-dominant formats work in different ways. A podcast is different from a radio talk show, and social audio is different from podcasts. Experts recommend business creators embrace the other monetisation models that are emerging from the creator economy.
Uphill Battle
A Xaxis report revealed that 49 per cent of companies are yet to understand the impact of audio ads in terms of revenue. Inconsistent measurement strategies are the main cause of this hesitancy. There is limited knowledge of current tools and little historical data. Despite the increased audio platforms and content access, the emergence of smart technological tools has confused how digital audio ads should best be leveraged. 
While media players are seen to shift their focus to creator bases, experts reckon that the shift is mainly due to insufficient supply that fails to match advertiser demands. While media players are making expensive content acquisitions, they are increasingly looking to expand their creator base. Furthermore, measurement is still a challenge for brands, but the last two years have witnessed significant improvements that allow audio ads to be as effective as video ads.  
Onwards and Upwards 
Despite the uncertainty, the industry is pumped to boost the digital audio ad system. Podcasts have existed for over a decade, and it wasn't until recently that they became immensely popular. Today, podcast advertising is one of the top priorities of advertisers. Reportedly, Spotify's annual revenue increased by 22 per cent last year, mostly driven by podcast and programmatic ad revenues. iHeartMedia's revenue rose by 142 per cent during the first half of 2020, and SiriusXM's ad revenue soared by 24 per cent. iHeartMedia announced a private market ecosystem exclusively for podcasts, and Spotify is improving their Ad Studio and Streaming Ad Insertion products. 
Experts believe that the improved environment of the digital audio marketplace will continue to increase investments and revenue, even after offline campaigns and forums are back in action.