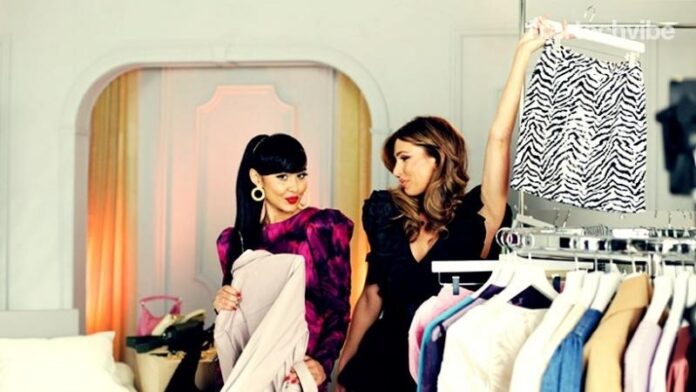 With the imminent rollout of livestream shopping across several platforms and brands, the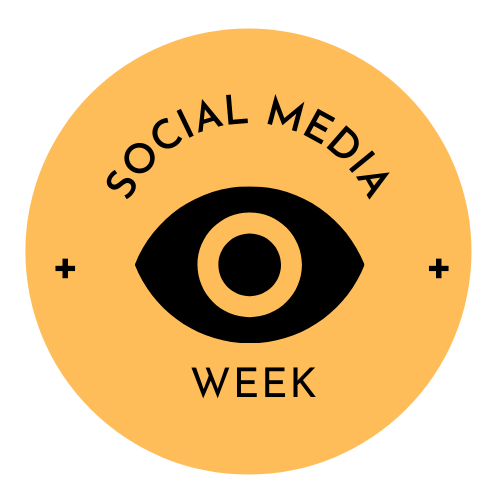 luxury fashion market could be on the brink of transformation.
While the boom in eCommerce has been a saviour for many retailers in a highly challenging year, its limitations may ultimately restrain growth. Unable to replicate human connectivity, interaction, and sense of discovery online, brands are hoping livestream shopping could enable a warmer, interactive, more social approach to selling.
Robert Lockyer, CEO and founder of Delta Global, explains how embracing livestream shopping can help brands to build personal relationships with consumers in what could be the future of luxury retail.
What is livestream shopping, and why are brands using it?
You may have noticed the term 'livestream shopping' appearing more frequently in retail circles of late. There are two fundamental reasons why. The first is the apprehension surrounding the direction of retail – have consumers grown used to shopping online to the point of a permanent change? The second is that major brands are about to launch livestream shopping to compensate for what is lost online, namely the customer experience.
Livestream shopping is not a complicated concept. It utilises an already common feature of social media platforms of real-time video content and enables direct purchasing from the stream itself. Nor is it as new as recent publicity might suggest, at least not in China, where it's been a significant shopping utility from around 2016 and grew to a $63 billion industry in 2019. It is estimated to have driven around $120 billion in sales last year. While still in its initial stages in the US, sales were worth about $6 billion in 2020.
Also Read: Is AI Restyling Fashion?
Those significant figures from China are why US and European retailers should see live streaming as the future; a relatively untapped, high-value revenue stream. If implemented properly, and if consumers prove as receptive as their Chinese counterparts, serious retailers and brands cannot ignore livestream shopping.
And this benefits not only the online reluctant but the committed online shopper, too. We know a considerable number of consumers miss the in-store experience. This is emphatically the case with fashion consumers, with around seventy-five per cent of shoppers missing physical fashion stores.  Therefore, embracing a marketing tool that will add warmth to the coldness of clicks could be just the tactic to drive sales.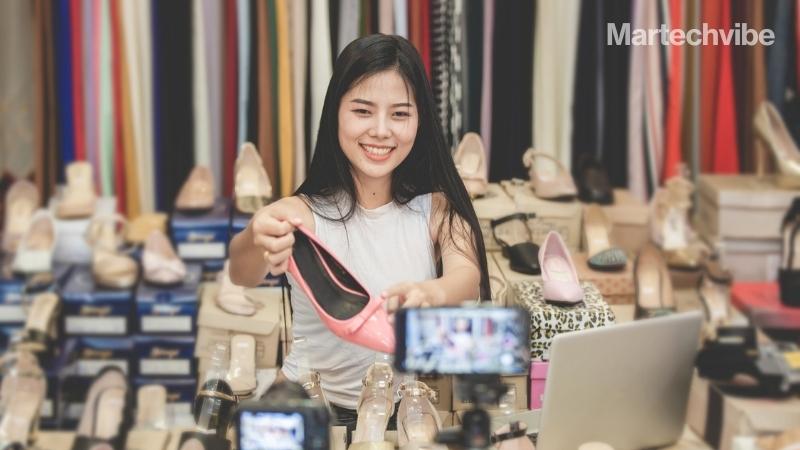 How will it support luxury fashion?
Luxury brands and retailers need to seriously consider livestream shopping and execute a strategy that can offer an experience comparable to shopping at a high-end store. Before we explore how and if we are serious about retail trends, we are compelled to look at Amazon.
It may surprise some readers to learn that Amazon Live is already in existence. You've probably had little engagement with it and perhaps haven't heard of it. And you may think that, although it's not at the luxury end of the market, if Amazon, who knows a thing or two about retail trends, aren't (yet) backing livestream shopping with their fullest might, should the luxury fashion sector be incorporating it into their platforms? The answer is, they absolutely should.
Consider that Amazonisn't yet offering their products this way. Amazon isn't pushing kindles, Echos and Fire TV Sticks via live streaming. Instead, they only offer registered sellers the platform to do so.And that's an enormous difference. Amazon themselves aren't doing this yet, because, unlike the luxury fashion sector, their sales have been pandemic-proof. And Amazon has no customer base who miss the in-store experience since they have never offered one to miss.
But critically, luxury fashion brands have the chance – and need – to replicate those customer experiences and do so with products that are enhanced by, and often require, in-store, high-quality service.
This integral part of luxury shopping has been lost, and exceptional one-to-one service simply cannot be experienced by clicking items and adding them to a virtual basket. But a livestream service can mirror that personalised assistance required by luxury consumers.
Moda Live was launched by Moda Operandi last summer. Designer Johanna Ortiz hosted its premiere livestream shopping event. As she showcased her resort collection, viewers could shop as they watched and connect, not with an assistant or store representative but with the designer herself. This type of service not only alleviates the loss of customer experience felt by luxury shoppers but also exceeds it. Buying director Lisa Aiken said of the livestream, "It's in response to what our clients love – using tech to enable an experience we know she likes".
Perhaps the first pure luxury label to position itself directly in the live stream market is Gucci with Gucci Live. With an elaborate emphasis on the one-on-one experience of shopping in a Gucci store, Gucci Live broadcasts from a replica set of a Gucci store, and a suited, bow-tied, and gloved personal advisor guides you through the products, as attentively as if you were present in a high-end store.
Luxury brands and retailers who have joined Gucci and Moda Operandi in taking tentative steps into livestream shopping include Saint Laurent, Valentino, Nordstrom, Bottega Venetta and Ted Baker.
Interestingly, Ted Baker has acknowledged an understanding of the second way I believe livestream shopping will support luxury fashion – through the leveraging of talent and influencer marketing.
Ted Baker collaborated with the Collyer Twins to host their debut streaming session. Given their DJ skills and fashion leanings, it was a savvy choice. But as revenue from live streaming grows, brands should partner with influencers fully integrated within the luxury space. Think of influencers like Soko, Chloe Sevigny, Sky Ferriera and Sita Abellán.
With pre-existing luxe fashion associations, this personality type can replicate the knowledge, authority and credibility we experience from in-store advisors and assistants in luxury stores. And when we consider that these high-end influencers have a 'clout' that store assistants, no matter how attentive and knowledgeable, do not, then having these types of influencers stage livestream shopping events is another crucial opportunity to not simply replicate but, potentially, exceed the experience of physical shopping.
Amelia Neate, Senior Manager at Influencer Matchmaker, an influencer marketing provider, believes this type of marketing will be a significant driver of future sales for luxury brands: "A live stream shopping paired with new trends like squad shopping, where influencers could shop together with people in their network will undisputedly be a strong conversion channel.
"An influencer inviting their followers to engage together creates the excitement of an event and recreates the community and discovery feel of shopping with friends. This, allied with authentic reviews and affirming buying decisions, can only benefit the luxury brands that facilitate this type of live stream influencer shopping."
Also Read: Social Media News You Must Know 
How will packaging support the trend?
Livestream shopping, properly deployed, presents luxury brands and retailers with the opportunity to recreate, or even surpass, the luxury shopping experience. And integral to this experience is the packaging.
The primary way we can utilise packaging to support livestream shopping is through 'connected packaging'. This holds all sorts of exciting possibilities. Consider, if you will, receiving your luxury clothing in a beautifully presented package and being directed to a QR code which will unlock a login to a live stream.
This could take you directly to an influencer, designer or brands platform, where a live shopping experience for that capsule collection or relevant season is due to take place. At the end of the Fashion Week cycle, say.
Or perhaps that code unlocks a livestream styling event, where the item you have bought is paired with accessories that can be upsold. Connected packaging can plug directly into livestream events that have or are due to take place and further personalise the shopping experience in a way luxury brands are currently unable to supply the online shopper.
Now imagine that whole unboxing experience itself being live streamed and the consumer, prompted by the packaging, becoming brand marketeers through their livestreaming. Or they are simply relaying the entire personalised, connected packaging experience by word-of-mouth. All of which efficiently makes the unboxer a participant in marketing, the recipient of a warm, personalised experience and a potential member of livestream shopping events.
While there is a significant level of uncertainty as to what the future of luxury retail will look like, those that understand the potential of livestream shopping will face squarely towards a future that offers increased sales and experience opportunity.
After a trying year for the luxury retail sector, it is a chance that cannot be passed.