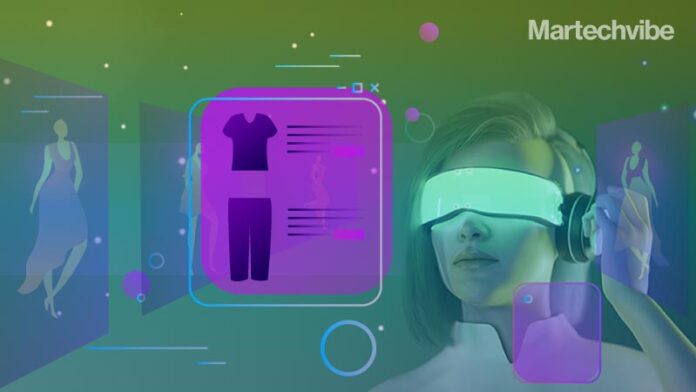 To be ahead of the game, eCommerce companies will require to adapt and integrate technologies, such as virtual try-on, gaming and interactive storytelling concepts that increase engagement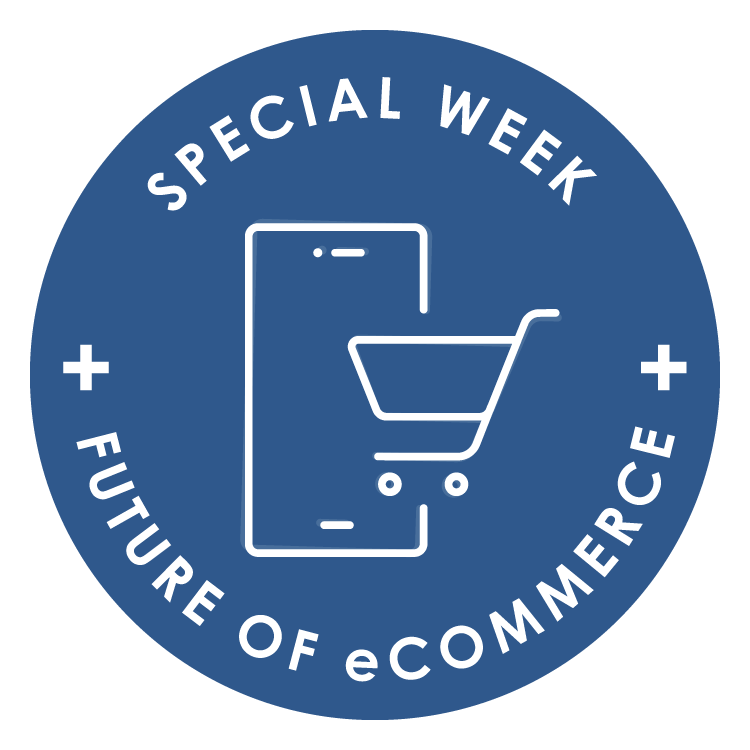 Imagine watching a TV show and buying the pretty dress one of the stars is wearing within the show's environment. Or better, smart, interconnected appliances remembering to buy milk and fresh produce. There are limitless possibilities in eCommerce, and a combination of factors will drive its evolution.
With personalisation driving buying habits, eCommerce is shifting from online sale transactions to a personalised interactive experience. From artificial intelligence and voice search commands to metaverse and augmented reality, customers are assisted in making more informed purchases. A Gartner survey found that 90 per cent of marketing leaders are investing in additional capabilities to drive eCommerce.
While customers enjoy visiting physical stores in the MENA region, the pandemic prompted many to take to online shopping, and they plan to continue using them. A study of markets in the MENA found that up to 40 per cent of people are now shopping online more than they were pre-pandemic.
The pandemic changed everything for eCommerce companies. Even the well-known brick-and-mortar retailers have raised their online games, and the increased competition has delivered some innovative trends. As a result, worldwide eCommerce sales for the retail sector are expected to hit $5 trillion this year, according to eMarketer.
As the growth of eCommerce has risen, so have customers' expectations, making it inevitable to invest in Intelligent customer insight systems to deliver personalised, seamless digital transactions. To be ahead of the game will require adapting and integrating technologies and trends, such as virtual try-on, gaming, and interactive storytelling concepts that increase engagement.
The technology powering eCommerce trends will continue to evolve rapidly, such as enhanced connectivity, mobile-friendly websites, and the rise of social media shopping. To be relevant, continuous innovation is a must. The Home Depot uses instructional videos to help customers make purchases and apps that allow customers to navigate their stores.
Using technologies to let customers see how their items will look on them or in their homes before buying will be standard practice in the future.
Toward the metaverse
Technology is advancing to enable greater immersion and interaction across digital systems. Activity is heating up since Mark Zuckerberg rebranded the social media giant to Meta, solidifying it as being about the metaverse, opening up a new marketing channel for eCommerce companies. In the eCommerce metaverse, shopping for virtual clothes to wear for a concert in the game world will become more common. Many brands are already in this virtual world, displaying their products or having a virtual shop, such as Nike, Gucci, Hyundai, Coca-Cola, and Vans.
Gaming companies are opening up their platforms to eCommerce sales. Last year, French luxury house Balenciaga and Epic Games, the developer behind Fortnite, partnered to bring the brand's clothing and signatures into the game, such as a "fit set" that puts Fortnite characters in looks from Balenciaga collections. Also, Nike launched Nikeland on the Roblox gaming platform, where players can buy virtual Nike gear for their gaming avatars.
Metaverse can reshape eCommerce; the opportunity is wide open in this new virtual space for companies to gain tremendous visibility, especially for reaching younger demographics using AR/VR technologies.
After years of development, AR clothing try-on is now changing and fast. This unlocks digital clothing sales, increases conversions, and decreases eCommerce returns for fashion brands. Last year, Snap Inc. acquired Vertebrae, a company that helps luxury brands create 3D versions of products, to further its AR shopping and AR apparel plans.
Meanwhile, Amazon's AR shopping tool Room Decorator and the IKEA Place app employ AR to allow shoppers to see furnishings in their own homes. In March, Adobe unveiled a Metaverse Playbook to help brands adapt to the demands of designing in 3D and immersive environments.
These technologies are win-win, allowing shoppers to be fully confident in the quality and fit before purchasing and convenient for them. At the same time, they help merchants reduce returns and broaden their customer base.
As the adoption of the technology grows, new features will merge offline shopping with online shopping, which will allow eCommerce companies to accelerate product discovery, personalise and reach more shoppers. But for that to happen, questions about ownership, rights, interoperability, monetisation pathways, and partnerships would have to be addressed.
Getting into the NFT bandwagon
NFTs are the new craze and have the potential to disrupt the eCommerce business as the industry continues growing significantly. Think about it: NFTs, with zero physical operations and steering clear of the supply chain issues, have the value of immediate consumables and activities. Think of it more as accessing a community, where customers can share opinions and participate in a brand's development, such as product innovation and beta testing, and brands get meaningful insights and track and maintain customer relationships. Brands can also use NFTs to reward customers – one of the use cases of NFTs for eCommerce is loyalty programs or building hype before launching a new product.
Furthermore, the technology can streamline digital sales and enable product data tracking not previously possible, empowering a transparent eCommerce ecosystem. NFTs could replace SKUs with blockchain-based analogues and promote one-of-a-kind products. Experts even say that NFT technology could support an equitable profit-sharing system for emerging brands looking to establish themselves in the eCommerce industry.
It's showtime!
Blending entertainment with instant purchasing, live commerce, used by Alibaba's Taobao Live, will gain ground to become a digital tool for boosting customer engagement and sales. A report from McKinsey predicts that live commerce could account for 10-20 per cent of all eCommerce sales by 2026. In live commerce, brands, or influencers they've hired, do live streams, placing commercial products front-and-centre, and where the audience can interact with them. They plug those products and offer a link in the description.
Last December, Walmart partnered with TikTok on the first pilot test of a new live-streamed shopping experience on the video platform in the US. Walmart now plans to return to TikTok to host another livestream shopping event, which will feature TikTok creators and influencers in an hour-long live stream.
Amazon has launched a live stream platform called Amazon Live, which has an ongoing queue of shoppable livestreams, where influencers and curators post product-oriented videos and special offers. Done well, live commerce can improve customer reach, build brand awareness and improve customer engagement, but since it is an emerging channel, brands will need a serious approach to using the medium.
Shop while watching TV
Buying products when seeing them on a TV screen will be mainstream. In 2019, NBC Universal introduced shoppable TV for the French Open tennis that gave viewers a chance to buy products via their mobile phones within their favourite TV programming environment by holding their mobile phones to the screen on-air. Even ITV launched shoppable TV for its hit reality shows, and Pinterest introduced a new platform for shoppable videos. In shoppable TV, items are linked to retailer inventory, and the viewer can purchase the same item or a similar one. Since shopping online is the norm, bringing eCommerce to this content makes sense.
Helping you when there isn't a simple answer
Today's search engines aren't sophisticated enough to answer the way an expert would. With Google's Multitask Unified Model (MUM), which understands information across text and images, shoppers will get closer to getting an answer to their complex needs – they can upload a picture of a dress they'd like to buy, and the search engine will present them with similar dresses for sale. In the future, an eCommerce platform that works well with visual search will have to optimise its images and product descriptions to meet MUM standards to enable direct purchase.
It is expected that MUM will expand to more modalities like video and audio.
Finally, eCommerce might make a utopian reality happen. As connected devices continue their explosive growth, according to Gartner, Thing Commerce will move from niche to mainstream. Thing Commerce is connected machines, such as home appliances and industrial equipment, shopping on behalf of human customers, thus reducing customer effort and friction in purchases.
Conclusion
For now, many of the eCommerce companies are successful without full immersion, and tokenised economies. But customer behaviour is moving toward an unlimited reality. To create a future where they remain at the centre, eCommerce brands must remain open to new projects and new ideas. Every day, there's a new opportunity to stay ahead of the game and provide a better experience to customers.
If you liked reading this, you might like our other stories
NFT Gaming: The Rising Tech
Are You Ready To Meet Customers In The Metaverse?