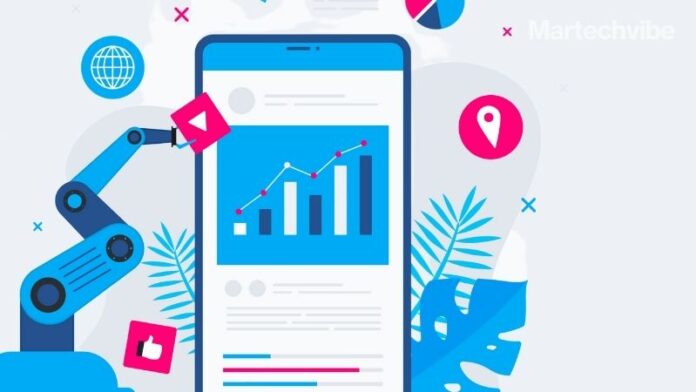 The combination of high-level technologies and B2B marketing is developing, and AI has the ability to drive B2B marketing to new heights.
As AI has impacted every aspect of human lives, social media marketers are also using AI for its power to create engaging B2B marketing campaigns.
Gartner says that in 2020, 30 per cent of all the B2B companies employed AI to increase their sales.  Furthermore, 63 per cent of B2B companies are inspired to use AI as it can decrease operational cost. As per Zoominfo, 54 per cent of marketing executives said that AI had enhanced their productivity. Here are a few strategies social media marketers can use AI for its advantage and reconstruct B2B marketing campaigns
Learning the Significance of AI in B2B Campaign
A huge difficulty faced by B2B businesses is to get quality leads, and the primary advantage of employing AI in B2B campaign is that it empowers the social media marketers to get them. Usage of AI has made it agile and straightforward in audience segmentation, making it simpler in lead generation. The chances of success are higher when a B2B company can clearly identify its target audience.
B2B CRM Strategy 
A large amount of data can be beneficial for B2B marketing campaign, as AI-powered intelligent CRM systems examine consumer behaviours. AI uses predictive analysis to recognise behavioural patterns and trends. Further, this information can be used for the most difficult task, identifying quality leads.
Read More: How can Enterprises Avoid Social Media Marketing Pitfalls?
AI-powered CRM also utilises natural language processing (NLP) to transcribe phone calls connecting sales agents and business clients.
Creating Content and Optimisation
Use of AI allows social media marketers to create sensible and valuable content and also simplifies SEO.
For instance, identifying relevant keywords is based on the consumers' intent and generating quality backlinks is not a problem with AI. With the help of AI, the tiresome and time-consuming SEO tasks are also done quickly.
Use of Influencers for B2B Marketing
Brands can use influencers for their B2B marketing campaign as they have high expertise in area of specialisation. Through influencers, brands can create awareness about them and reach a massive audience.
Businesses can take the assistance of AI in identifying the right influencers, which resemble their brands' personality and goals.
Following B2B Marketing Campaign Work
According to experts, B2B social media marketers must constantly compare their current performance with past results to measure true results. AI-powered platforms have made it easy for businesses to keep a track on their prospects at every step of the way. With AI, businesses don't require to wait for a week to get a detailed report of their B2B campaign.
Read More: Real-time Data Analytics Predictions for Businesses
This also permitted social media marketers to make instant corrections in their B2B campaign if needed. A similar strategy is used for mobile application development for the B2B prospects.
Sending Time Optimisation Email
Use of AI can optimise email delivery times, and it calculates the perfect time to send emails to the target audience. Because it doesn't matter how noteworthy the content is with valuable data the business creates, it will be worthless if it doesn't reach the right target at the right time.