Getting App Users to Stay 
It's been a good run for app companies and marketers alike, with the pandemic-induced lockdown leading many users to turn to their phones for respite and entertainment. Many believe this consumer behaviour is here to stay long after the social restrictions are lifted and the pandemic is over.  According to App marketing analytics platform Adjust's […]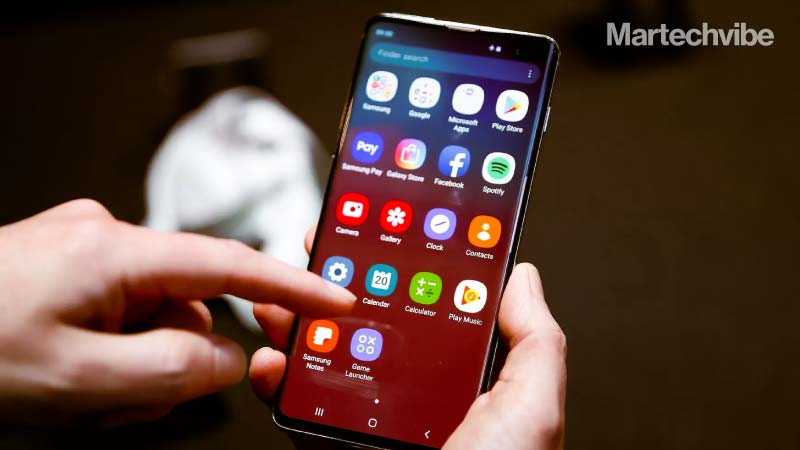 It's been a good run for app companies and marketers alike, with the pandemic-induced lockdown leading many users to turn to their phones for respite and entertainment. Many believe this consumer behaviour is here to stay long after the social restrictions are lifted and the pandemic is over. 
According to App marketing analytics platform Adjust's annual Mobile App Trends Report, mobile app growth is continuing to accelerate globally in 2021. Gaming is holding onto its crown as the biggest mobile vertical, with 33 per cent of all downloaded mobile apps being games. Fintech and e-commerce are the other big winners.
While this is all good news, one challenge that continues to plague marketers is the tendency to focus all efforts on acquisition and not enough on retention. Acquiring new users is an expensive affair. According to the mobile app marketing company Geenapp, the average cost per install (CTI) can go as high as $0.44 for iOS apps and $0.86 for Android. More often, acquisition strategies also include app store optimisation, paid ads and influencer marketing to create buzz.
But without a solid retention plan, ROI actually decreases over time.
Retention rate is calculated as the percentage of users still using the app after a set period. This is commonly measured after Day 1, Day 7 and Day 30. The longer a user is retained, the more likely they are to increase revenue. Any healthy app usage curve will show some churn which is unavoidable but a significant part of each cohort (based on channel or behaviour) stays over time, creating a stacking effect of steady growth. This is what marketers need to aim for. 
It is true that mobile app users are a fickle bunch. Mobile apps on average have a 30-day Retention Rate of 42 per cent and a 90-day Retention Rate of 25 per cent. The average 30-day rate for higher performing apps range between 32 per cent and 66 per cent. Exact benchmarks will vary by industry.
But there is much to gain from focusing efforts on retention strategies. According to a study by Harvard Business Review, if you increase customer retention rates by 5 per cent, profits can go up to 95 per cent. 
Five strategies to increase retention rates;
Also Read: The Biggest Opportunities for Mobile Brands in 2021
1. Soft Launch and Beta Testing
This may seem like the developers prerogative but tiny niggles are enough to lead users to bounce which would be a marketers nightmare. Apps are more likely to launch with a higher retention rate if they have been beta tested with an invite-only audience. This is a sure way to ensure bugs are fixed before a full-fledged launch. It also saves the company from embarrassing app reviews and social backlash at the beginning of their journey.
Invite real users to give you honest feedback. This will build loyalty among a qualified group of enthusiastic users who will indirectly play a significant role in spreading positive word-of-mouth.
2. Beat Fraudulent App Installs
Mobile app install fraud is a huge challenge that the app industry is currently dealing with. Singular, a mobile measurement partner for Facebook, Google, Apple, Snap and Pinterest estimates the cost of digital ad fraud ranges from $19 billion to $42 billion per year. Low-tech fraudsters can go as far as to set up 'device farms' where a single person operates hundreds of phones endlessly tapping around, installing apps and gaming the new advertising ID. Advertising IDs are a tool for advertisers that allows them to anonymously track user ad activity. 
While ad spends for apps have gone up considerably, the lure of fraudsters has as well. For marketers, this means that their analytics reports could be celebrating false positives that promise hollow returns and ruin ROI measurement.
Marketers would be smart to sign up for fraud detection solutions that use big data, real-time machine learning and AI to identify sophisticated mobile fraud in real-time. There are plenty of options out there; AppsFlyer, Scalarr, Sift, Riskified, and ClearSale. These tech solutions will ensure the authenticity of your data to make informed decisions.
3. Pay Attention to Onboarding
This is your chance to make a good impression, don't take anything for granted. Signs of churn in the early days, like the first 48 hours of install, could hint at a problem with your onboarding process.
Keep the process simple and intuitive to encourage users to download and start using the app right away. The more complicated the onboarding process is, the greater the chances of your user abandoning the app. 
Think of convenience as a way to offer minimum friction while getting started. For example, offer users multiple registration options through Facebook, Google or other commonly used platforms. Don't overwhelm the user at this point. You can always ask for more information later in the journey.
Customer data platform and marketing automation suite WebEngage suggests tweaking your on-boarding approach based on the nature of the business and the way customers will use your product. You can opt for a benefits-oriented approach which asks how a user plans to use the app and then highlights the value it can offer. For example, health apps that ask users if they want to focus on belly fat reduction or overall wellness can personalise the journey from the get-go.
Progressive onboarding shows mobile app users certain features in a particular sequence and works especially well if your mobile app has a complex functionality. This approach works best for financial services apps that might first teach you to check your balance but later showcase their easy wealth-builder investment plans.
Also Read: Overcoming the Complexity of SaaS Marketing
4. Drive Experience and Re-marketing with Data  
Marketers need to move to measuring metrics like Active Users, Session Duration, Session Interval and Lifetime Revenue. What do these metrics tell us? It has a wealth of information about how users are behaving in-app, when they're returning and why.
It also offers more opportunity to personalise the experience for users based on their data. This is called dynamic personalisation. Here, the app might suggest shopping for products based on their past purchase decisions.
Push notifications can play a significant role at this point in the customer journey too. CleverTap lets marketers set unique user paths to trigger specific notifications. But be careful not to spam the user. Marketers can avoid this by setting a maximum daily notification limit to override multiple messages getting activated at once. Mobiles are an extension of us now and consumers are unforgiving. Too many notifications will lead to a quick uninstall.
When used well, push notifications can be a thorough value addition. Use deep linking from push to take the user straight to a relevant in-app location that you think will add value to their experience. Try to keep messaging personalised and crisp. The more value they see, the higher will be their engagement.
According to Tamoco, a data-privacy-aware geospatial company, highly targeted push notifications can increase response rates up to 7x. Imagine using geo-mapping to digitally nudge users when they are physically close to a physical store. A lifestyle application, for example, could send users a notification when they are in proximity of restaurants, stores and malls to avail of discounts or promotional offers.
5. Get to Know Churn Patterns  
A high retention rate for mobile apps is a good sign that users are having a positive experience. A low retention rate can indicate an issue with your app. By drilling down into your retention rates, you can troubleshoot existing issues with interface, content or experience. The answers lie in the data. 
Measuring mobile app retention begins with a cohort analysis where different users are grouped based on their behaviour in a given time frame. Diversify the kind of data that you study. You can use heat-maps to visualise touch gestures to improve user interface and by extension user experience. Customer experience must operate in a continuous feedback loop.
For a healthcare app, you may want to look at users who have shown high engagement and track if they have also experienced improved results. These are your heroes. In contrast, look for broad reasons why and when users stopped using your app. You can then take the appropriate action to retain each of these groups by reacting to their pain-points.
Successful apps like Facebook, Instagram, Twitter, Uber, Tik-Tok, Snapchat are constantly researching their audience's pain-points and coming up with solutions to address them. When users get what they are looking for, they tend to form a habit of going back to the app. This is every app marketers dream come true.