A Revolutionary Marketing Battlefield: #Instagram
Moving into the marketing arena, the social media platform Instagram gives brands a chance to gather an IG clientele. Imagine a map where Instagram users were country, it would surpass the population of the whole of the Middle East. Instagram's strong outreach capabilities and an effective suite of tools could conquer global market shares. There […]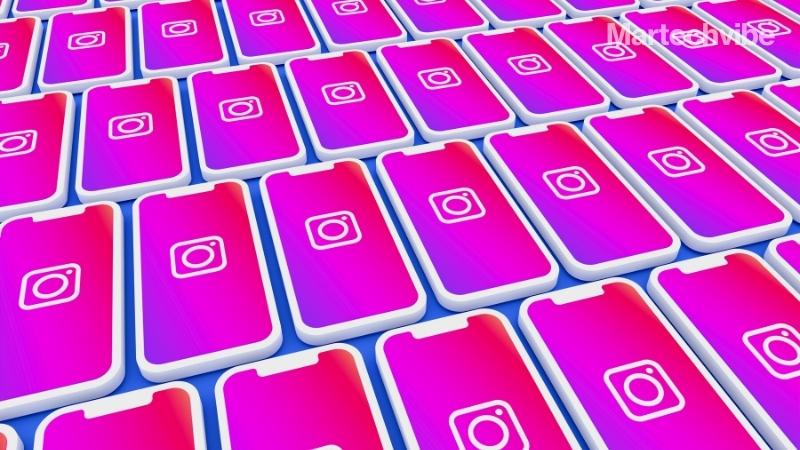 Moving into the marketing arena, the social media platform Instagram gives brands a chance to gather an IG clientele.
Imagine a map where Instagram users were country, it would surpass the population of the whole of the Middle East. Instagram's strong outreach capabilities and an effective suite of tools could conquer global market shares.
There are 600 million active users of Instagram worldwide, and it is not surprising to find B2C and B2B brands using the platform for marketing. According to a HubSpot report, 76 per cent of buyers are interested in a sales conversation on social media. The report also reveals that 81 per cent of buyers engage with brands with a strong, cohesive presence on social media.
No wonder it is not easy to gain traction and active followers with millions of competing accounts. Creative marketing strategies are the safest bet for a successful and prolonged stint on a platform like Instagram.
#Innovativemarketingstrategies
Remember those viral videos and memes that broke the Internet? While some brands leverage viral content as their marketing strategies, experts reckon it does not leave a lasting impact. The brand would be lost in the viral content. People tend to remember thoughtful and interactive marketing campaigns more than the brands themselves.
Selena Gomez and Neo. These words bring to mind Adidas #myneoshoot campaign images that gained 41,000 new followers and 71,000 mentions of the hashtag. For this campaign, users were asked to post Adidas-inspired pictures with the said hashtag, the ones that were judged the best were invited for a professional photo shoot. Not many users would want to miss a chance to be featured on a global brand's Instagram page.
A square milkshake. Who wouldn't remember those pictures and the opportunity to drink the same? Fast food giant Sonic Drive-In used the Instagram synonymous geometric shape to promote their #squareshakes. The campaign allowed users to choose a flavour through the ad and get the square shake hand-delivered. They had to pay Sonic by posting a picture of the shake with the mentioned hashtag. The shop-on demand integration gained the brand thousands of followers and a memorable milkshake created by culinary Instagrammer Chef Jacques LaMerde.
Also Read:The perfect match: what brands should look out for in an influencer
#Toolstotherescue 
While the various content mediums and the million hashtags can work revenue wonders for any brand, using the right Instagram marketing tools can provide better outcomes. Sometimes, an inactive, neglected account can find it impossible to gain traction after a while. It is necessary to revitalise the tech stack, depending on the required growth and promotion in such cases.
For a relatively new brand in the social media platform, a marketing tool like Combin can uplift brand promotion and help grow communities. A promotional tool like BigBangram helps brands automate their activities and gain millions of likes and comments. Sometimes, brands fail to gain traction even with a big count of followers. In such cases, Instagram Growth tools like Kicksta let brands find organic traffic. It provides a list of accounts that the brand would like to attract.
Untended and inconsistent content does not help brand accounts. They could utilise management tools like Ripl, which allows them to post content regularly. Other tracking and listening tools like Buzzsumo help accounts stay on par with the overflow of changing trends and new hashtags.
#IGmonetize
Whilegiveaway' marketing strategies have brought the most Instagram traffic to brands across industries. A Cisco report states 82 per cent of all Internet consumer traffic will be through video by 2022.
Reels have been a source of entertainment since their addition to Instagram video elements. Soon, it became a source of monetisation. Calling the Instagram element a game-changer, shoppable reels allow brands to showcase their product and services with an instant URL click that takes consumers to the cart. While it is similar to in-app shopping on Instagram, reels are more popular options.
IGTV, Instagram Live and Stories are other popular options from which brands acquire visibility with creative videos and a little help from social media influencers. Sponsored ads have begun to take up space not only as posts but across all Instagram elements.
There was a time when Instagram never shared ad money with its creators. In 2019, it was reported that the platform made the US $20 billion from ad revenue. According to a recent news report, Instagram has come out with a prototype, a Partner Program. It allows creators to generate money by showing advertisements along with their videos, similar to YouTube. Now brands can make use of the opportunity to acquire both EBIT and traction.
#Anewguide
As videos and pictures take up space and are usually lost in heavy traffic, good content can now be collected and shared by enterprises. Exclusively launched during the pandemic for health and wellness accounts, Guide was unlocked for all users last November. The guide allows users to curate content from their stories and posts, share tips or add product information. Experts believe that this format will help brands place relevant content in one tab that can be shared on other platforms, giving users a better customer experience.
#BuildinganIGfamily
With over 1 billion users, Instagram is a popular social media platform where businesses have realised its endless possibilities. While social media influencers have proven to be the most prominent ambassadors for companies, active engagement and the right metrics can build an Instagram family and account for significant business growth. Instagram campaigns of global brands are a testament to its massive marketing impact. This social media business engagement is here to stay and even grow exponentially.