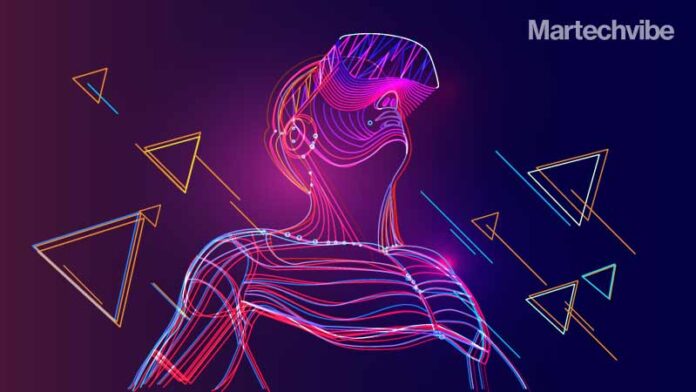 When Steven Speilberg's Ready Player One hit theatre screens in 2018, it was a glimpse into how virtual reality might one day transform the way we experience life. Set in a dystopian future, the year 2045, to be precise, the story shows us a world where people seek to escape from reality through the OASIS, a virtual reality simulation. If Facebook's Mark Zuckerberg has his way, we might get there a lot sooner. 
Last week in a news announcement, Zuckerberg discussed a high-level view behind the 'metaverse,' a vision for the future of Facebook Inc. 
"In the coming years, I expect people will transition from seeing us primarily as a social media company to seeing us as a metaverse company. In many ways, the metaverse is the ultimate expression of social technology," Zuckerberg said to the press. Facebook has been steadily building investments in virtual and augmented reality for years.
To make AR and VR a normal way in which people interact, it has to be believable, real enough to the real thing. The challenge here lies in creating authentic interactions in artificial environments. Codec Avatars is working to do just that. This is a project in which Facebook uses machine learning to collect and recreate human social expressions to add to virtual reality avatars. It attempts to add a natural and effortless experience to interacting with people in virtual reality. 
Also Read: What's in Your Stack? B2B Enterprise Tech Edition
Investing in Hardware 
It was 2014 when Facebook announced that it had reached a definitive agreement to acquire Oculus VR, Inc., the leader in immersive virtual reality technology, for a total of approximately $2 billion. At the time, Facebook founder and CEO Mark Zuckerberg had said, "Mobile is the platform of today, and now we're also getting ready for the platforms of tomorrow. Oculus has the chance to create the most social platform ever and change the way we work, play and communicate."
Today, nearly 10,000 people in its group are working on developing augmented and virtual reality devices, that's nearly one-fifth of Facebook's total global workforce. Facebook Reality Labs Research is at the forefront of these initiatives. It brings together a world-class team of researchers, developers, and engineers to run five research facilities to work on optics and displays, computer vision, audio, graphics, brain-computer interface, haptic interaction, full-body tracking, perception science, and true telepresence.
While VR headsets like Oculus Rift deliver the most immersive experience possible, standalone headsets like Oculus Quest and Oculus Go deliver the VR experience while leaving the user untethered. There is also buzz that Facebook's smart glasses from Ray-Ban in partnership with Essilor Luxottica are due to launch later this year. It was only a year ago that the company announced a new research project by the name Project Aria that would build the first generation of wearable augmented reality devices. It promised to bring all the benefits of a smartphone without the distraction of a device. The way Facebook Reality Labs puts it, they are 'envisioning a time when we have all the benefits of connectivity (and more), without the need to keep our heads and our eyes down, looking at a device'.
In 2018 when Facebook launched Portal, a brand of smart displays and videophones, little did they know that the device would prove a useful tool during the pandemic and subsequent lockdowns that kept people home-bound for months. Portal provides video chat via Facebook Messenger, and WhatsApp is augmented by a camera that can automatically zoom and track people's movements. When a new person enters the room, it expands its scope of vision. It is integrated with Amazon's voice-controlled intelligent personal assistant service Alexa. 
Also Read: Counting on Experiences
Controlling the Narrative 
To better reflect its role within the AR/VR team at Facebook, the name of Oculus Research officially changed to Facebook Reality Labs in 2018. In a blog, FRL Chief Scientist Michael Abrash wrote about how VR and AR will together change our lives as fundamentally as personal computers and smartphones have, and quite possibly even more. This AR interface will need to be proactive rather than reactive, he says. It will be an interface that turns intention into action seamlessly, giving us more agency in our own lives and allowing us to stay present with those around us. Importantly, it will need to be socially acceptable in every respect — secure, private, unobtrusive, easy to learn, easy to use, comfortable/all-day wearable, effortless, and reliable. As they work towards the gigantic task of building the future of virtual yet connected social interactions, Facebook even went a step further to define principles for building the future to build trust in the new technology. 
There is a fair bit of investment in documenting their efforts, justifications and success stories. In a series called TechConnect, Facebook focuses on stories that showcase how tech innovations and investments help people build deeper connections and communities. Their June feature tells the story of a family that used Portal to stay connected with friends and family during the pandemic. Earlier this year, Portal also introduced fun elements like AR masks as part of a Harry Potter and the Cursed Child crossover that let users dress up as characters from the play using augmented reality technology.
In June, Facebook Reality Labs (FRL) VP Andrew "Boz" Bosworth launched Boz to the Future, a new podcast produced by FRL. In the monthly series, Bosworth speaks with technologists and business leaders about bleeding-edge technology, entertainment, and beyond. The conversations look at the future Facebook is building, share deep dives on trends across technology, media, and entertainment and offer perspectives on management, leadership, and community-building. 
Onboarding Brands and Creators  
Technology takes time to find adoption in everyday life. Perhaps, no one understands this more than the leadership at Facebook. In the mid-nineties, people were cautious about sharing pictures of their families on the internet, but today it's a commonplace to share moments from private life, even the meal you just ordered. 
And so, in 2019, Facebook's Spark AR platform moved out of its Instagram publishing closed beta to invite anyone to create and publish their own AR effects on Instagram. The Spark AR platform shares the tools, inspiration, and resources with the community to encourage creators to participate without the need for coding. In January 2021, Facebook rolled out the Spark AR Curriculum, a new online learning course developed in partnership with Facebook Blueprint, to help creators learn augmented reality using the Spark AR platform. This ecosystem of creators is now 400,000 strong, with creators across 190 countries. 
Creators can democratise a tool. But it's big brands that push the profitability of technology. Facebook's Augmented Reality ads have a number of success stories with brands across the world participating. Mercedes-Benz, Lifebuoy, Swiggy, Abu Dhabi Islamic Bank, OnePlus, Vivo, and Samsung have successfully engaged with users via the AR ad platform.  In the case of Dubai Properties, the real estate company behind Dubai's iconic luxury Jumeirah Beach Residence and the striking Business Bay district, Facebook's AR ads were able to reach more than 2.2 million people and drive quality sales leads as a result. The concept offered a virtual tour of La Vie, one of their latest properties, prior to launch. Ads invited people to blink to activate the tour and then explore different aspects of the La Vie development. 
Facebook is aggressively expanding their partnerships with luxury brands that maintain exclusivity and aspiration. Earlier in May, Facebook organised the Luxury Innovation Summit, which explored the potential of virtual and augmented reality for the luxury market. It brought together 50 luxury C-level executives in a VR reproduction of Hacker Square, Facebook's headquarters in Menlo Park, California. Guests used Facebook's headset, the Oculus Quest 2, to attend.
Also Read: 5 Winning Moments With Virtual Reality
New Normal Virtual Realities 
In June, after a year-long pandemic pushed companies to work remotely, Facebook declared that it would offer employees the chance to work from home permanently. This is another new reality that the Facebook leadership views as an evolution in work behaviours in the new normal.  
In 2018, Walmart, the largest private employer in the US, began using VR for training solutions. As part of an ongoing collaboration with STRIVR, a leading provider of immersive VR training and Oculus, Walmart announced its plan to expand its pilot VR training program by delivering 17,000 Oculus Go headsets to stores across the US. Participants in Walmart's early VR training program reported a 30 per cent higher training satisfaction using the Rift versus other training materials and methods. It provided the proof corporations needed for VR to enter the domain of human resource training. It may soon be a regular part of the work culture owing to the fact that VR is seen as something practical, intuitive, and capable of scaling globally to meet the needs of a rapidly changing marketplace.
Conclusion 
The COVID-19 pandemic produced a host of incredibly complex challenges for communities to navigate. The digital transformation that dominates enterprises is proof that technology can create resilience for individual companies and the larger economy. As entire nations went into lockdown, we saw changing consumer habits, an uptick in gaming as entertainment and new formats of hobbies with DIY and cooking shows surging. Video calls and virtual conferences followed as a natural progression from in-person events. The tide seems to be calming down, but many of the learned habits remain and will carry forward into the future. 
Facebook's 10-year plan started long before the pandemic, but it seems to have been boosted by the community's accelerated adoption of technology to bridge physical distances. Can Facebook lead the way into the virtual future? If anyone has the resources to do it, it's them.