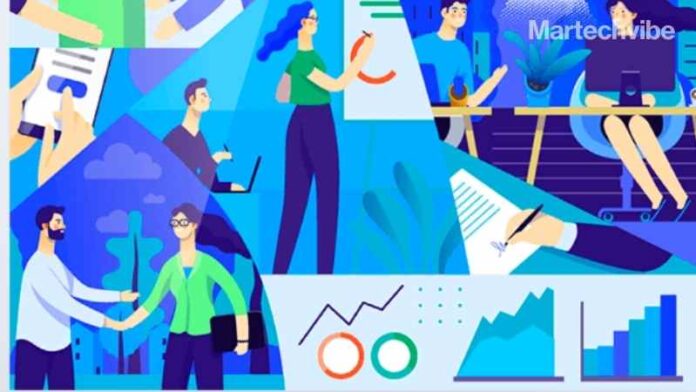 Being quick, nimble and responsive to change are the key features of Agile marketing, which is crucial in the present situation 
Agile marketing is taking centerstage as more and more businesses are opting for it, due to the unexpected pandemic. It's also in trend because of the major shift to digital channels.
Covid-19 has prompted the digital transformation globally by the comparability of six years, stated a report by Twilio. Agile marketing's ability to help the businesses manage the change, increase the productivity and align closely with other business units, leads more marketers to use the agile methods and adopt them.
Read More: Helping Stakeholders Understand the Importance of Martech
Even though it makes sense in the current situation, when considered carefully, it can be clarified that Agile practices have been on the ground as it's a beneficial approach for the modern economy for quite some time now.
Here are some crucial strategies for marketers to approach the Agile method.
Team structure 
Generally, Agile marketing features small, multi-functional teams, which involves eight or fewer people, who are engaged in time-bound projects that are organised around the 'sprint' concept for speed.
The limited timeframe keeps the team members focused and usually tends to boost their morale as each one gets a sense of achievement by doing their part.
Failure is the best learning tool
Taking calculated risks is one of the characteristics of an Agile Marketing approach. In agile campaign's execution, there's no huge contribution of capital and time since the sprints are short and teams are small.
Read More: Key Digital Marketing Trends to Watch for in 2021
The vital output of a sprint is irrespective of its success rate; there is a list of takeaways for the team that can be applied to the next sprint. Another crucial part of the Agile approach is the capacity to change the pattern when an idea isn't working out.
After the sprint meeting, should result in a description for stakeholders and a list of takeaways.
Hold a parallel measurement sprint
Fundamentally, a new measurement sprint is a new concept, which is a related exercise that focuses on measuring work velocity. Running together with the Agile marketing sprint, the measurement sprint can give the maximum Agile marketing project success.
The analysis is vital at every stage of the process. To define success in terms of revenue requires a completed sales cycle in B2B marketing. Considering that B2B sales cycle tends to be longer than that of B2C, channel metrics are demanding for sprint performance measurement.
The first move is to have a baseline using the sales cycle and then to measure the progress during the term of the sprint.