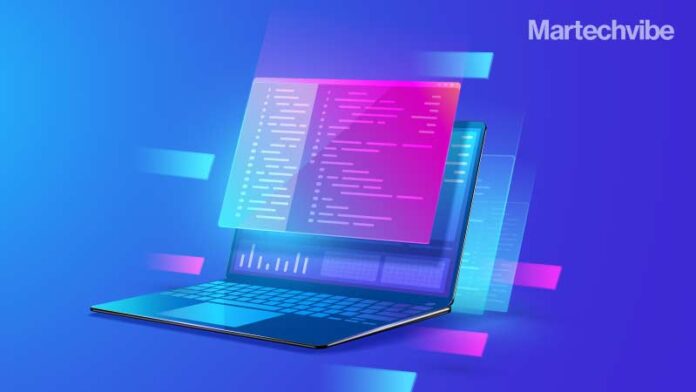 Choosing the platform that best suits the company's performance marketing strategy is crucial. Here are our top picks.
Some of the best marketing strategies today are performance-driven. Becoming increasingly popular are performance marketing platforms that offer low-risk solutions to collect real-time data, measure, and track campaign insights. Some platforms provide end-to-end solutions, while others only focus on one aspect of performing marketing, such as affiliate marketing. Choosing the right platform that best suits the company needs, including better customer engagement, brand awareness, integration, and payout management, is crucial. Here are our top picks of performance marketing platforms.
Using IP Intelligence, real-time reports, and 50 data-slices for comprehensive data analysis, Affise increased AppricotAds' ROI by 58 per cent. With over 50 types of data visualisations, the performance marketing platform has configurable dashboards to manage, track, analyse and optimise advertising campaigns in real-time. With offices in different countries, including Israel, they also specialise in tailored user interface design, multiple third-party integrations, AI smart links, and feature-rich APIs. They also have 24/7 customer support and a 30-day free trial.
Clients: Mobavenue, 3.14 Digital, Inmobi, Wargaming
GrabOn wanted to improve their campaign performance in real-time, and with CAKE's services, they achieved a 45.7 per cent growth in customer satisfaction and retention rates. Calling themselves the revolutionary performance-based marketing company, CAKE brings clarity to digital marketing campaigns by providing solutions to large and small companies trying to make the most of their digital expenditure. Established in over 50 countries with over 500 clients, they offer solutions including affiliate marketing, lead distribution, multichannel marketing, and routing. Additionally, they offer an uptime guarantee on their infrastructure hosted by Amazon Web Services. 
Clients: Lyft, One Technologies, The Control Group, Oasis Ads
Also Read: Top Customer Data Platform Software Apps
With the help of TUNE's smart tagging tools, Fraud Prevention Suite, advanced API Firehose connectivity, Mobupps was able to enhance innovation, ROI, and transparency. TUNE focuses on marketing partnerships and collaborations that are a trending element of performance marketing. Valuing technology, TUNE envisions itself to be a more flexible, evolving, and scalable platform that can help customers find marketing success. From their first white label solution HasOffers, in 2009 that allowed brands to manage their offers for affiliates, they were acquired by Constellation software in 2020 for sustainable growth and scalability, a testament to their original goal. 
Clients: TATA Cliq, Pocket Media, Get App, Zaful
McAfee wanted to increase customer acquisition by 5 per cent and also increase their YoY conversion volume. To their surprise, they were able to gain 143 per cent of new customer acquisition and 11 per cent YoY cyber sale revenue by using the services of Impact. They create transformational growth, and their product suite includes partnership engagement tools and partnership automation. They are also the recipients of several awards, including the Martech Breakthrough Award, The Drum, INC 5000, and Pacific Coast Business Times. 
Clients: Samsung, Currency Affair, TUI Group, Lorex, Lenovo  
Discover Cars decided to give PAP a try, and they have successfully accumulated over 1,300 affiliates and generated over 750 commissions per month. As a result, they also saw a sharp increase in SEO statistics and company revenue. PAP dashboard has been created with over 170 CMS and payment gateway integrations. Their advanced tracking tools include SubID, forced matrix, and direct link tracking. Moreover, one installation of PAP allows companies to track campaigns on an unlimited number of websites and domains.
Clients: Findex, True Blue Life Insurance, Lindi Skin
Adcolony has trusted Everflow for over six years, especially its ability to customise tools. Focused on partnership marketing to promote performance marketing, Everflow helps companies drive performance from affiliates, influencers, or media buying partners. They include a track performance without using links, and they offer deep reporting and analysis at scale. They claim to have a foolproof UI, and with their Click to Conversion Time, they can alert companies about partners trying to poach the brand's organics through coupons or click spamming. 
Also Read: A Token of Ad-ppreciation 
Clients: Skillz, APPLIFT, Gridwise
Redmond Life leveraged the services offered by Lead Dyno and witnessed their sales from affiliates rise by 50 per cent, and profited a revenue of $200K in affiliate referrals. LeadDyno provides marketing automation and affiliate tracking software that can be installed in minutes. With an integration solution, Lead Dyno can help brands increase their eCommerce and SaaS revenue. Established in 2014, they have tracked over 70 million referrals and its clients generated over $200 million in affiliate sales. 
Clients: Snappa, Duane Bentzen, Goodwood Products
German company Alugha called their Voluum investment a game-changer. They witnessed a decrease in ad costs, and their clicks grew from 2 million to 12 million. Voluum can control all the campaigns of a brand on one ad tracker. Including quick reporting solutions, the platform can monitor over 30 metrics per visit, click, or conversion in real-time. The platform also features an automiser that uses API integration to let brands create auto-rules and change bids. With over 500 ad events tracked every day and over ten types of metrics to help brands detect malicious activity in the traffic, they made it to the Financial Times' 1000 Europe's Fastest-Growing Companies.
Clients: Unilever, GroupM, AFFMore 
Also Read: How Does CRM Differ From Marketing Automation?
Teamwork had an epiphany. They realised that the majority of revenue that came from affiliate marketing had greater potential. Investing in an affiliate program on PartnerStack, they acquired a 65 per cent partner increase in a matter of weeks. The inception of PartnerStack began with a question: Could we make a machine that prints money for businesses? It led to the foundation of a company that focussed on connecting companies and partners to witness growth. Their features include scaling multiple channels, maximising partner performance, and automation partner payouts. 
Clients: Asana, Drift, Freshworks, Intuit