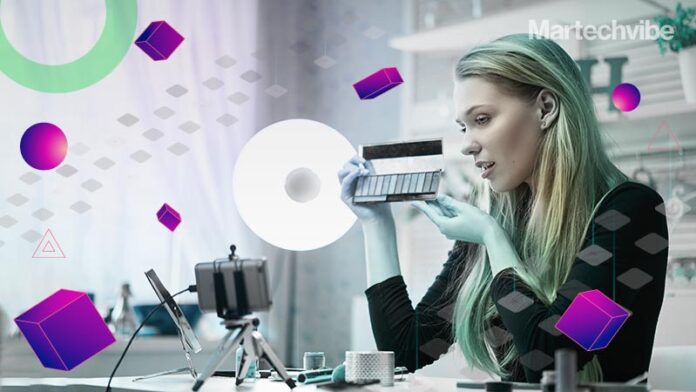 Whether the metaverse takes off or fails yet again, one thing is certain – influencers have much to gain
From a trip into outer space and a hike in the most dangerous parts of the Amazon forest to a front-row seat of Beyonce's concert 1000 miles away, the metaverse can make the most extraordinary experiences possible. On the brink of this new era, digital influencers have the most to gain.
While several people and brands are sceptical about this virtual world picking up pace, influencers flocking social media at the moment find the metaverse right up their alley. "The possibility of the metaverse is so endless," said virtual influencer Imma on Instagram announcing her journey into the virtual world offered by truecorp.
An Izea study revealed that most influencers believe the metaverse to be the future social network. "Our research shows that influencers are the first to adopt these new platforms and share our enthusiasm for opportunities in the rapidly evolving metaverse," said Ted Murphy, Founder & CEO, Izea.
Consider Travis Scott's nine-minute concert in Fortnite with his digital avatar. Over 12 million players worldwide were able to attend. It was an eye-opener to brands and influencers about the power of the virtual space and the possibility of dramatically increasing fan or customer engagement.

Entering a new frontier of deployment and audience reach, influencers have begun to enhance business prospects in the Web 3.0 space of the content creation economy. Over 55 per cent of social media influencers are already working in the metaverse, and many consider themselves as the space's content creators.
Recently, Decentraland announced that it would host the first-ever Metaverse Fashion Week (MVFW). The all-star lineup includes global brands such as Estée Lauder, Hogan, Selfridges, Dolce & Gabbana, Tommy Hilfiger, Vogue & Hype, Fresh Couture, and Forever 21. Many other brands such as Gucci, Prada, and Burberry increase their metaverse footprint to stay on top of trends and their competitors. And, of course, where there is fashion, there are influencers.
Some brands create digital doubles of real personalities for better flexibility. For instance, Dior created model Angelababy's double to virtually attend the Pre-Fall 2021 show in Shanghai. Keeping Up with the Kardashians star Kendall Jenner's virtual double featured in Burberry's summer monogram 2020 collection. Even a Justin Bieber avatar promoted a music release sponsored by Amazon.
Virtual influencers level up
A survey revealed that the engagement rate for virtual influencers with over a million followers is three times higher than real-world influencers. Now, while most virtual influencers existed only in the Instagram and TikTok space, the future of these digital avatars in the metaverse is open to endless possibilities.
Influencer marketing platform Post For Rent built a digital influencer HQ in Decentraland to become the bridge between the physical and the virtual world for all influencers. Even blockchain technology platform Xfinite Ventures and influencer marketing company MAD Influence partnered to help influencers enter the Web 3.0 economy.
Experts believe brands will collaborate with influencers to hold more events in the metaverse and further customise their customer target audience. Recent research estimates global brands to spend around $15 billion on influencer marketing, and virtual influencers take up a huge chunk of it. For instance, virtual influencer Lil Miquela is estimated to make $10 million a year.
Brud, the makers of virtual influencers Lil Miquela, Bermuda, and Blawko, plans to turn the company into a decentralised digital organisation (DAO). Besides exploring the metaverse, Brud wants to make Lil Miquela more community-driven with her three million Instagram followers.
Being easier to deal with and demonstrating better engagement numbers on the charts, brands like Dior, Adidas and Coach have collaborated with digital personalities. Hugo Boss recently announced that virtual influencers Imma and Nobody Sausage will be a part of their Spring/Summer 2022 campaigns, #HowDoYouHUGO and #BeYourOwnBoss. Using motion capture technology and 3D animation, among other studio equipment, many independent social media influencers, especially in China, create virtual avatars to flourish in the metaverse. For instance, Puma created Maya to represent the brand in Southeast Asia.
The era of possibilities
Permitting better communication, content, and interaction, creativity is the ultimate skill to fully utilise the virtual space. With blockchain technology on the table, monetising creative content is also accomplishable. On the other hand, as only around 15 per cent of influencers own a VR device, many hold themselves from the metaverse. They will give it a chance only when it becomes more affordable with better VR technology.
With the rise of virtual influencers and the metaverse, the uncanny valley effect is also questioned. Experts believe that no matter how advanced the digital era is, every evolutionary stage might cause a mass uncanny valley effect, but ascension is always a few years ahead.
Whether the metaverse takes off or fails yet again, one thing is certain – influencer marketing will skyrocket and take immersive customer experience and expectations to greater heights. Brands that have not realised it yet might bear the brunt of customer retention and a high churn rate.
If you liked reading this, you might like our other stories
Adapting and Thriving in Times of Uncertainty
How Metaverse Is Changing The World of In-Game Advertising