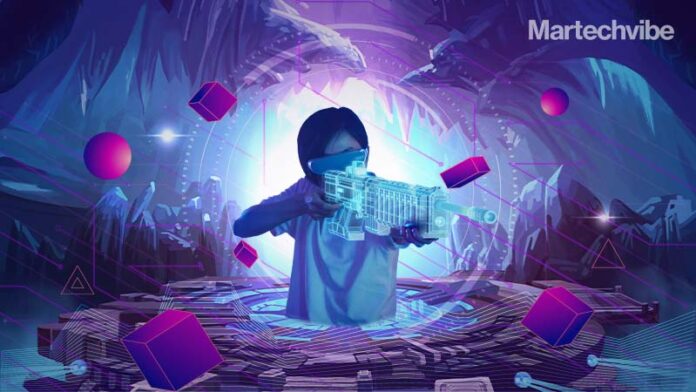 VR ads in metaverses can be a great way of raising revenues, and many ad giants have already sensed it
Metaverse, which translates to  "a universe beyond", is now being called the future of the internet, made up of multiple shared 3D virtual spaces.
As it stands today, the metaverse will comprise multiple interoperable virtual worlds, which will allow people to easily switch from one experience to another swiftly and facilitate everything –  be it social interactions, entertainment, shopping or work.
As Web3 is coming to fruition, a greater focus on gamified digital experiences is now being laid by companies, resulting in an impact on the real world. Gaming in the metaverse is now transforming into a trend, with games like Fortnite and Roblox offering a shared virtual and three-dimensional space that facilitates experiences beyond gaming.
Tech conglomerates like Facebook, Microsoft, Sony and Google are investing huge funds for the development of new hardware such as AR glasses and VR headsets to utilise the complete potential of the metaverse.

Development in VR technology has opened up new opportunities for the ad-makers who seek to maximise their brands' impact in the digital space, especially where most consumers are being attracted to these days. Nevertheless, in-game advertising is not a new concept. In 2008, Barack Obama purchased ads in a handful of games from Electronic Arts. EA even provided geotargeting features and placed the ads in 10 swing states.

VR ads in metaverses can be a great way of raising revenues, and many ad giants have already sensed it. Recently, Indian blockchain firm Polygon created their first NFT platform exclusively for cricket. Through the same, the company immortalised Indian cricketer Dinesh Karthik's winning moment from March 2018, in a match against Bangladesh, into an animated film Six For The Win that features that fateful last ball when India needed six runs to win, Karthik hits six, and the celebration in its aftermath.
Advertising agencies are using the cutting edge of technology to deliver rich, immersive brand experiences and engagements beyond the existing AR/VR-driven solutions.
Today, ad companies can also work with developers to place ads in games and provide real-time performance reporting to advertisers. An essential reason that marketers might want to invest in such projects is to target and keep the millennials and Gen X up-to-date and engaged with their products, and with emerging metaverses, it will only allow them to target these audiences again. Furthermore, from the engagement brands are already getting, it is more apparent that this marketing strategy is working and here to stay.
Moving Into The Metaverse
Avatars play a significant role in the virtual world of the metaverse and now are being viewed as an agent for brands focusing on in-game advertising due to the seemingly endless opportunities it provides to clothe, style and feed them. Almost every product marketed to humans can also be sold to their virtual counterparts, marketed as digital goods.
Luxury brands are the first to tap into this new opportunity. Gucci released digital collections of its signature clothing line and goods for the game Roblox, with avatar creator Zepeto and Giphy. The brand also integrated the SDK of avatar creator Genies directly into its app to dress their avatar while purchasing their physical, real world clothes. Gucci is one of several brands in the fashion industry, offering to dress-up avatars in their new range of designer gear.
D2A, better known as Direct-to-avatar, is fast becoming the new retail strategy. More people, particularly the younger generation, seem to spend more time online creating a version of themselves. Moreover, as more people open up to buying digital possessions, this new form of ownership is paving the way for how brands can launch new collections.
Massive interactive live events or MILEs is another strategy being used as a simulation to bring together large numbers of users who can interact and influence a brand event or game in real-time.
Rapper and Music Producer Travis Scott performed a live concert in Fortnite to a staggering 12.3 million gamers, a collaboration that went on to win the Grand Prix in Digital Craft at Cannes Lions. Balenciaga designed a video game, Afterworld, using Epic Games' Unreal Engine to debut its fall 2021 collection.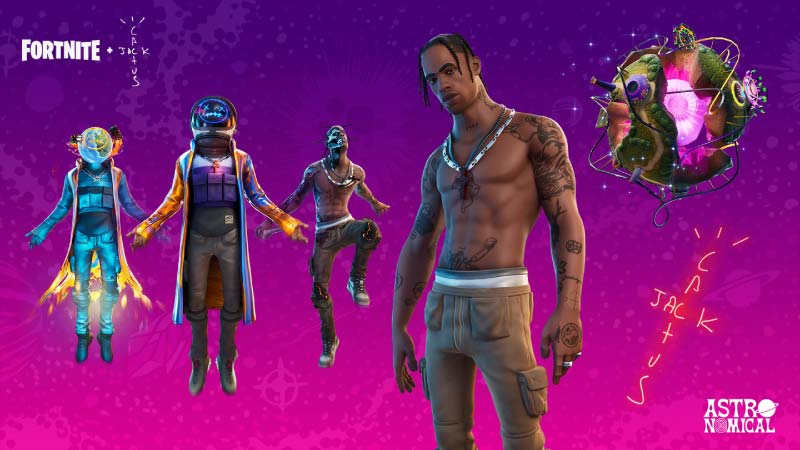 As branding, marketing, and advertising in the metaverse are new, the prices are economical and still relatively low to run a campaign. So, if you are a brand or business open to fresh creative strategies and your target audience seems to spend time in the metaverse, it is  the best time to utilise the market innovatively.
Creativity and user engagement can be used as the primary KPI. Since this technology is comparatively new, other marketing tactics' standard measurement and tracking are unavailable. It is only a matter of time before the metrics catch up.
If you liked reading this, you might like our other stories
Metaverse in the Making 
Put Gamers First Without Disrupting Gameplay