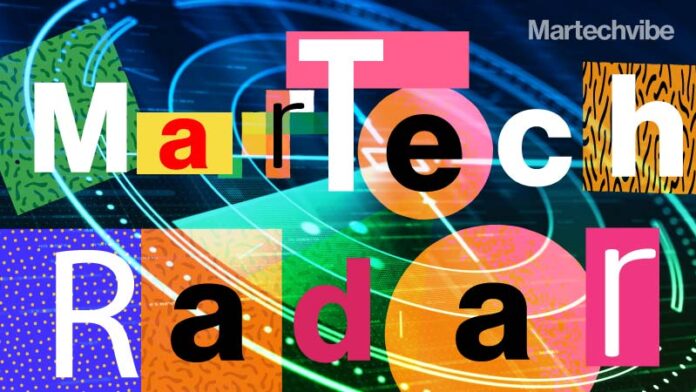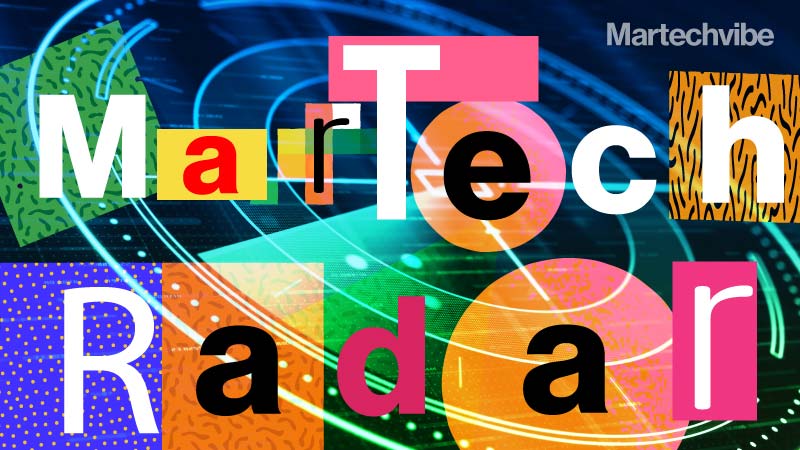 Customers' and consumers' data are consolidated and integrated into a single data source using customer data platforms (CDPs). Which one is the most suitable for your organisation?
Mohammad is unhappy with the services offered by his current bank and is considering replacing it for a better experience. He then searches the Internet for banks scoring well on consumer experience. However, he leaves his search midway to attend to some urgent matter.
Moments later, to his surprise, his social media profile is flooded with an array of advertisements from several digital banks offering him services like transferring balances from the existing account. He clicks on one of them to arrive at the e-landing page. While filling out an account opening form, he is interrupted one more time. The next day, while Mohammad is on his way to work, he receives a mobile notification reminding him about his incomplete form. This notification also offers him a better-balanced transfer.
Impressed by this lucrative offer, he clicks on the link and finishes the form in no time. Account opening and transferring his balance are done without any hassle. Mohammad could enjoy an end-to-end seamless, positive experience with his new bank. This is made possible due to the customer data platform (CDP).
In this week's Martech Radar, we have compiled the list of top-rated customer data platforms aiding enterprises in understanding their target consumers better. In today's competitive business landscape, companies that offer their audience the most personalised and well-of experience are prone to success. CDP collects insights from websites, contact centres and other tools to help one mark the customer journey.
ActionIQ
ActionIQ CDP has a complete tech stack for high-performing enterprises and was created as a remedy for persistent customer data fragmentation.
The tool makes access to real-time data possible at every stage of omnichannel marketing campaigns. It enables coordination of people, technology, and business procedures across a range of customer touchpoints to improve personalisation.
Businesses looking for sophisticated segmentation and improved handling of customer journeys could use this platform.
Amperity
Amperity's AI-powered platform can improve marketing performance. This corporate CDP has an integrated data infrastructure, a unified centre for data insight and client activation, a 360-degree view of customer profiles, and AI-driven ID resolution and management.
Amperity is a tool that many small retailers use to interact with, recognise, and comprehend their customers. This platform's insights can increase client loyalty and promote corporate expansion.
Bloomreach
The Bloomreach platform incorporates standard CDP features with content management and search. The various omnichannel outreach channels are meant to be connected with carefully curated web material supported by an effective search engine.
With the help of an intelligent search engine that is supported by semantic understanding and synonyms, potential buyers will find an intelligent way to discover products. In addition, content is pushed into the general web by an automated SEO engine.
BlueConic
The tool makes teams access company information available wherever, and whenever required. BlueConic combines data from many systems into a single database to provide a 360-degree perspective of current and potential consumers.
Customer profiles are unified and synchronised across numerous ecosystems by this pure-play CDP. This makes it possible to create comprehensive customer profiles for more precise segmentation that boosts client engagement.
Its user-friendly interface makes it simple to implement customised email campaigns and website overlays. It can be used for presenting advertisements and promotions in addition to data collection.
FirstHive
With the help of FirstHive, one can establish a full-fledged hive to successfully manage consumers and develop individualised marketing strategies that will boost sales and conversions.
One can double track and segment with FirstHive and increase growth, so handling your client data more quickly and funnelling growth becomes possible. It has several features, such as data integration, customer unification, journey orchestration, and predictive recommendations.
Hull
Using Hull CDP, breaking down data silos and better understanding your customer journey becomes possible. This platform consolidates customer data to maintain coordination among all of your client-facing personnel.
Hull does away with time-consuming API hookups and various tools that slow down and inefficiently synchronise data. For consistent representation at any stage of the customer journey, it combines marketing data, customer care information, and CRM data into one user profile.
Insider
Insider's primary goal is to communicate effectively and consistently across all mediums. It combines control over the custom app, website, email, or SMS communications to track consumer interaction into one cross-channel platform. Predictive AI personalises messaging and directs the customer's attention. Graphical dashboards are used to track everything and determine which themes are working.
The platform concentrates on significant industries like retail, transportation, and automotive. The creation of ethical methods for following clients over time without the use of third-party cookies is a primary focus.
Klaviyo
An online retailer already has a lot of information on its customers. Connecting to the store, Klaviyo uses predictive analytics to create an ongoing email and SMS marketing campaign that analyses customer visits and purchase data to increase engagement and revenue. The programme tracks user activity and schedules emails and SMS messages to ensure maximum efficacy.
The application allows rapid connection with popular ecommerce platforms, including Shopify, Magento, WooCommerce, Presto, and Salesforce. Additionally, data is sent from the backend to platforms for loyalty programmes, quizzes, and support desk administration (Gladly, Zendesk, Gorgias). More than 200 connections enable Klaviyo to time communications for each consumer in the best possible way.
Lemnisk
This tool lets you create highly customised customer experiences across all marketing platforms. A potent AI engine for intelligent segmentation and channel orchestration supports Lemnisk's hybrid CDP.
You can utilise a user-friendly customer path builder to raise conversion and retention rates. Through insights gained from its machine learning engine, you can enhance customer experiences across all channels, including online and offline.
Lemnisk is concentrated on the banking, financial services, and insurance sectors, but because of its wide range of features, businesses in other sectors can also thrive.
Lexer
For direct-to-consumer businesses looking for an all-in-one platform for sales, marketing, and customer service, Lexer is among the top CDPs for retailers.
One can engage with consumers more effectively by using a single customer perspective and real-time data accessible across several platforms. It uses marketing models and machine learning for intelligent and predictive analytics, simplifying the process of making decisions informed by data.
mParticle
One can deliver outstanding client experiences with mParticle to accelerate growth. This precise yet effective CDP offers a user-friendly UI that is simple to use and integrate. Marketers and data analysts use it to collect and combine client data from many channels.
mParticle can be readily deployed in various systems as an infrastructure CDP to assist teams in better managing data quality. It helps plan marketing campaigns, develop product roadmaps, and track customer journeys. Predictive analytics, multichannel data collection, customer sentiment monitoring, and campaign management are some instruments in its toolbox.
Ometria
With this tool, you can create a uniform profile for each consumer and leverage data intelligence to customise their experiences. Ometria lets you do these on a single, user-friendly platform powered by big data, machine learning, and artificial intelligence.
Ometria combines all the capabilities of a cross-channel marketing platform and a CDP to provide a complete campaign solution. Advanced segmentation and interaction with social marketing platforms are also provided.
Optimove
With enough accuracy, Optimove enables the planning of customer journeys, so there are dozens, hundreds, or even thousands of micro-segments along the way. The technology links communications, websites, and digital advertising while tracking long-term client commitment. Understanding where the customer could be and then customising the following section to assist them while making a purchase are the main goals of reporting and analytics.
Optimizely
Formerly known as Zaius, the extensible CDP Optimizely Data Platform assists ecommerce companies in designing seamless digital customer journeys.
By setting up and operating organisational processes around customer data, Optimizely CDP assists in achieving higher customer lifetime value. This makes it possible to provide relevant experiences throughout the consumer journey and foster client loyalty.
Planhat
Planhat is another customer data platform for obtaining valuable insights, controlling workflows, and increasing customer engagement. By delivering an effortless customer experience and optimising consumer value, it has assisted thousands of brands in growing successfully.
Therefore, one can create a unified customer data platform to improve client's journeys and help achieve more goals. Customer monitoring, reporting and dashboards, customer segmentation, API and integrations, data import and export, customisation, customer health scores, scalability, customer profiles and customer triggers are a few features of Planhat.
Salesforce
A typical CDP includes a customer database, marketing automation, multichannel campaign management, and real-time interaction management. But can technology help you personalise customer interaction at scale?
Salesforce's Marketing Cloud Customer Data Platform is a self-service platform used to organise and unify data across data sources. With unified customer data, marketers get access to accurate population counts of slices of the target audiences so teams can build customer segments on the fly.
Segment
Along with preparing information for analytics, proactive marketing, and advertising technologies, Segment delivers insights to a data warehouse. Additionally, it enables users to specify what personal data they gather, where they distribute it, and the source.
The CDP allows users to discard data that appears out of the ordinary or save it for later analysis. By doing this, one might discover unexpected CX patterns.
Thanks to Segment's unified picture of the customer, users can identify behaviours and segment clients to customise their future experiences.
SAS
The data collection technology used by SAS feeds a customer-centric data hub that is open and cloud-based. The solution enables organisations to collect 360-degree customer views across digital and offline channels. The SAS software can provide contextualised customer-level information on user behaviour, unlike many web data collection applications, which only provide aggregated data. It also captures and sends events in real-time, stitching together online and offline data into a single unified profile that is dynamically updated in real-time as user behaviour changes. With real-time insights into customer activity, marketers can identify contextually relevant and optimised offers immediately to their customers.
SALESmanago
SALESmanago stands out from the competition because its AI-driven platform requires no coding. It combines customer data management, customer experience optimisation, and marketing automation as a single agile platform.
The tool makes delivering hyper-personalised client experiences across many channels possible. The platform processes first-party and zero-source data using AI, big data analytics, and machine learning. It is loaded with features and tools for lead management, campaign management, reporting, analytics, and email and social media marketing.
Totango
With Totango, one can improve interaction with clients throughout the buying process. It is a customer success platform that accesses customer data in real-time, takes preemptive measures, and nurtures customers at each touchpoint.
A favourite among scaleups and startups, Totango offers both flexibility and scalability to optimise the client journey. The platform may be integrated with the current tools in the existing tech stack, controlling all facets of customer engagement from a single dashboard.
Tealium AudienceStream
Tealium takes pride in its CDP platform's quick deployment ability in mid-to-large-sized businesses across various industries. It is powered by machine learning algorithms and offers a wide range of third-party connectors through its marketplace, enabling marketing automation, supporting AI-powered analytics, and allowing centralised access from numerous platforms.
As a result, most businesses do not need to overhaul their entire enterprise technology environment or give up data insights.
Treasure Data
The Treasure Data CDP platform manages three key tasks: marketing to draw in new clients, sales to complete transactions, and providing after-sale services. All can rely on the seamless integration of a wide variety of data sources, including contact information, internet tracking, and information about what is offered in stores.
Analytics from Treasure Data is busy building a client profile that includes prior purchases and marketing preferences. The AI predicts client attrition and calculates lifetime value. The marketing department can use this data to create more tailored messages that might encourage spending.
*If you do not see your company on the list but feel it should be included, please email us at aarti@vibeprojects.com. 
If you liked reading this, you might like our other stories
Why is Google Delaying the Cookie Deadline?
Martechvibe Explains: Knowledge Discovery In Database