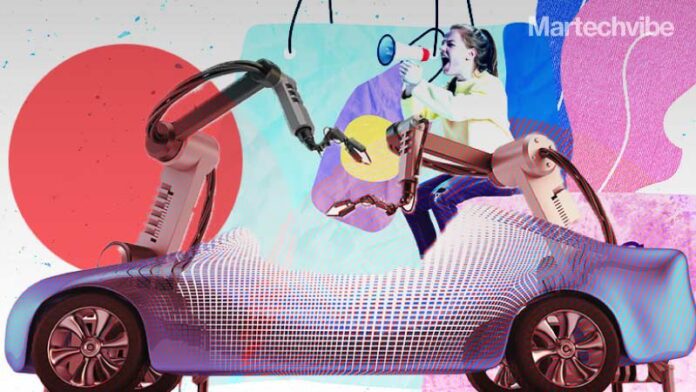 Audi Volkswagen Middle East partnered with artificial intelligence and machine learning platform Inawisdom to leverage predictive marketing and enhance buyer experience
For any automotive brand, aftersales service plays a vital role in customer satisfaction and customer retention. For aftersales, predictive analytics is critical, Egemen Adiyaman, Group Aftersales Director, AVME. With this technology, brands can accurately predict customer requirements, often before they know it themselves.
Fuelling its mission to understand customers better and improve retention, Volkswagen Middle East recently tapped into the strength of predictive analytics and AI to provide a hyper-personalised customer experience (CX) for its aftersales customers. Using this technology, Volkswagen could foresee what service the customer needs and send a reminder to them about a service visit. 
The Challenge
Audi Volkswagen Middle East (AVME) wanted to use its historical data and customer behavioural patterns to uncover critical insights and drive after-sales retention and loyalty. It also wanted to generate additional turnover and an improved customer service experience.
"At Audi Volkswagen Middle East (AVME), our focus is to provide the best level of customer service across the entire customer life cycle, both when the customer buys the car and the level of servicing afterwards provided by both AVME and our dealer partners," said Egemen Adiyaman, Group Aftersales Director, AVME.
"Our predictive aftersales activities help to ensure this builds loyalty and trust by providing our customers with updates relevant to their vehicle. These updates or reminders could be an advanced warning when a service is due, and the ability to easily book the service or a particular offer we believe would be relevant to them based on predictions from their model and driving history."
The Solution
To meet these requirements, AVME roped in Inawisdom, a specialist in AI and ML and an Amazon Web Services (AWS) premier consulting partner.
Inawisdom needed to create a secure analytics platform on AWS, ingesting a massive volume of historical data based on vehicle usage, service history and labour. It had to train ML models on mileage and brake data, explicitly build the algorithms to compensate for COVID-19 impact, and help better understand and accurately predict the wear of parts, service due dates and customer mileage.
The required delivery of ML excellence also included designing and executing an A/B testing strategy to evaluate the effectiveness of marketing predictions and feed customer response data into ML models to improve marketing and customer engagement.
The Process
The Inawisdom Rapid Analytics and Machine Learning Platform (RAMP) accelerator were deployed on AWS, leveraging Amazon Redshift and Sagemaker. The ML models were trained and productionised with an 80 per cent accuracy. Additionally, intelligent algorithms were created, which compensated for COVID-19 variations. The platform deemed it necessary to calculate customer behavioural measures for up-sell propensity, price sensitivity and loyalty. Finally, it designed a scalable, deep learning environment to optimise predictions based on new customer data continually.
The Impact
Leveraging the brand's data, Inawisdom helped improve several aftersales services, including aftersales retention and loyalty and the prediction of vehicle use to enable proactive service offering. It also increased sales revenues, positively impacting the bottom line, improved customer experience and engagement, and better data-driven marketing campaigns to deliver customers the right message at the right time.
Following the Inawisdom engagement, AVME was able to look at a hyper-personalised approach for their customers to increase its after-sales retention and improve its service offering.
The benefits of the partnership included:
Enhanced aftersales loyalty and retention
Prediction of vehicle use to facilitate proactive service offering
Increased sales revenues and impacting the bottom line
Improved CX and engagement
Data-driven marketing campaigns for customers and deliver the right message at the right time
"The aim of the partnership was to enhance the aftersales experience for our customers. Over time as we build up our customer profiles and see learnings from our current tests, I am confident we can utilise Inawisdom's predictive technology to assist in other areas of our business as well," said Adiyaman
Talking about what AVME is doing to make digital experiences more immersive, she added, "AVME is focused on digitising the customer experience. In parallel, for our after-sales division, we are moving towards giving our customers a more digitally immersive experience, from how we reach out to customers to aiding in the booking process and even tracking their service requests."
In the first instance, the predictive aftersales model will be deployed across four territories, with plans to expand across 11 territories in the ME region.
*Get top-notch insights from leading marketers at Vibe Martech Fest. Register here.
If you liked reading this, you might like our other stories
Don't Take GCC Consumers Strong Brand Loyalty For Granted
Blockchain Can Reinvigorate Loyalty Programs