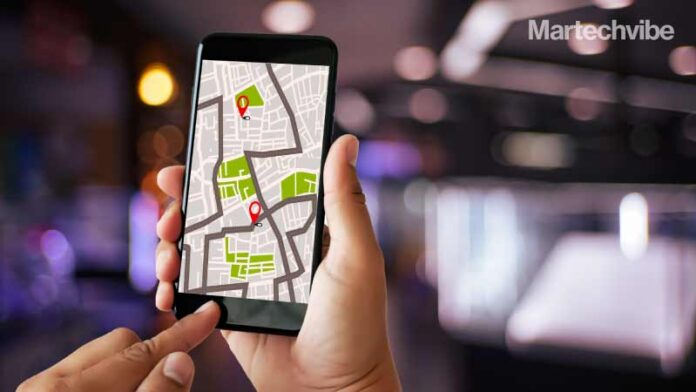 Today, consumers are more empowered than ever. They search and find information on businesses quickly, conveniently, and at any time and place. According to research from HubSpot, there has been an exponential growth in the number of "near me" searches in the past two years. As per the statistics, "near me now" saw a 150 per cent growth and "near me tonight/today" witnessed a 900 per cent growth.
An optimised localised marketing strategy offers several advantages, including greater brand alignment, increased foot traffic and improved marketing effectiveness. Earlier in July, SOCi commissioned a study conducted by Forrester Consulting entitled The Localized Marketing Imperative outlining the critical importance of a localised marketing strategy. The research found that while most marketers showed the intent to pursue a multi-location marketing strategy that was contextual for local audiences yet consistent with global standards, certain challenges led to them stopping short. Marketers listed challenges related to scale, organisational silos, balancing local and corporate-level needs, and location-specific insight as a key hindrance.
Also Read: When AI Leads Personalisation
Think global, act local
First, marketers must update their mindset towards multi-location marketing. The fundamental difference between a single-location business and a multi-location business isn't just that one has more storefronts than the other. With a multi-location business, there is a lot to consider. Do all of your storefronts sell the same products? Do they only offer certain products at one location to serve a perceived business objective? Are the locations spread out from state to state, or across countries? Then they must tackle strategic and execution-level issues.
Gaps between teams, processes, or systems can limit the visibility, collaboration, and coordination that firms sorely need to scale localised marketing. A tangled management approach can also contribute to disjointed localised marketing understanding. There's a certain level of risk from being too spread out. For example, national marketing teams are far removed from day-to-day store operations and customers. Is it fair to have national teams respond to local complaints via social media? Dividing workflows can be tricky when considering overlaps and large operation teams.
Here is a guide to delivering strategic and operational multi-location actions that can help marketers; 
Maintain Brand Consistency Across Locations
National and regional teams need one strategic north star to move towards. A central idea that is cohesive and reflects the emotions, attitudes and messaging of the brand is necessary to create guardrails that protect the brand image from being diluted as it travels across geographies.
In 2011, when Coca-Cola released its vision for content in 2020 through an animated video series called Liquid and Linked, it became a textbook for emerging marketers globally to learn how to go beyond typical advertising. In the years that followed, consumers and marketers witnessed how this blueprint saw fruition. Campaigns included the 'Share a Coke' strategy, which entailed the printing of people's names on bottles and cans of Coke products. It's interesting to note that while campaigns in the Americas and Europe carried a slogan that encouraged consumers to share a coke with others, using common names in the region (John, Sarah, Jose), Japan needed special consideration. As per traditional Japanese culture, it's not polite to call someone by their first name. So, the company decided to tweak the campaign for the region and replace it with 'share a coke with your best friend/ classmate/ teacher'.
Coca-Cola is a mature brand with 135 years of brand recall The company pays special attention to analysing their own content. Based on this, they drew an algorithm which which works on 70/20/10 content breakdown. Here, 70 per cent is dedicated to safe content, which can assure appreciation and engagement from their consumers, 20 per cent of content is dedicated towards innovations that will work well for the brand and finally, 10 per cent of content dedicated to high-end risk, where they try experimental strategies. High volume but low-cost content, shared over the internet follows a large theme with regional variations. Low high, high-investment content stays true to the core brand messaging, generic but overarching. For example, in 2014, when Coca-Cola was the biggest sponsor of the FIFA world cup, they took the opportunity to tell the Coca Cola story. The company made a 2-minute video ad for the world cup entitled 'One World, One Game'. It narrated the story of four football teams, namely Brazilian Amazon, Ramallah, Palestine, Eastern Europe, and Otsuchi, Japan — areas that were dealing with disaster at the time. It shared the message of how football could unite, bring joy and strength to communities.
Also Read: Martechvibe Explains: What is RFM Analysis?
Understand Local Data And Culture
Product managers have long been learning from McDonald's as they adapt their menu to the countries in which they operate. All burgers are not made in the same way. For example, in Spain, they have the Patatas Deluxe, in India the Aloo Tikki Burger and in the Netherlands, they have the McKroket. These variations came from deep research into local tastes, preferences and cultural connotations.
Marketing must follow a similar path. By knowing the true ROI by location, marketers can arm themselves with the right insights to make better business decisions, apply what's working in one location to another, or stop a tactic that's falling flat quickly. For example, Nike has streamlined global and local social media management. They have a global Instagram account and a few city-specific accounts based on key markets and main profit drivers. Nike Hong Kong even includes Chinese closed-captions in Mandarin for some of their videos.
If your brand already has multiple social channels for a single market but you aren't seeing much engagement, consider undertaking a social media audit to refocus your efforts. It's important to identify the number of active users and demographics for each social platform. Gather insights about how people use each platform so you can find the best ways to optimise your content.
Social media management tools like Audiense, Sprout Social, Locobuzz, HootSuite, Sprinklr and TalkWalker help access group data and monitor market performance across multiple markets. CrowdAnalyzer and Licidya offer Arabic media monitoring, the tools are specialised for the MENA markets. The platforms provide local and national teams a view at how their compounded effort is paying off. Further, platforms like Adplorer uses technology to enables advertisers to create templated multi-location marketing campaigns centrally. These templates can be adapted to the brand's need, the season, the service, etc. With the help of local variables, campaigns so hundreds of individual locations can be created cost-effectively.
Next, you want to make sure that your social media engagement, brand sentiment, and business opportunities feedback into the global social media plan. For example, Toyota has a global message which it fine-tunes across its key markets in India, South Africa, and Puerto Rico. The market-specific campaigns add cultural context to the larger idea. 
Also Read: Is Data The Key To Customer Conversion And Acquisition?  
Use Geo-targeting And Geo-fencing For Campaigns
According to BrightLocal's 2019 consumer review survey, 82 per cent of consumers read online reviews for local businesses and of those who read them, 97 per cent read the businesses' responses to them. Managing reviews are not only part of maintaining brand reputation, they're also paramount to sales.
Geo-targeting uses location targeting within paid ads. You can choose which city, neighbourhood, or postal code you want to show your ads to. It makes sure you are only reaching relevant audiences instead of inundating consumers with generic content that doesn't apply to them. Geo-fencing goes a little deeper. It targets people based on their exact location by creating a virtual boundary around a certain area and shows ads to people when they move in or out of that boundary. Using customer footfall data from stores, platforms like HERE Technologies and Bloom Intelligence passively collect detailed customer profiles for segmented, personalised marketing, and customer analytics. This rich location data further feeds local campaigns while simultaneously blending online and offline experiences.
Also Read: How Location Analysis Helps Data-driven Marketers
Conclusion
National brands need local connectivity more than ever. The COVID-19 pandemic has caused unprecedented operational disruption has highlighted the need for local marketing competence. Companies adept at delivering fast and ongoing communication about operations specific to each of their locations are better positioned to flex in today's shifting landscape.
They're also more likely to develop trusted local customer relationships, which are vital not only for driving local engagement, but also creating a feedback loop that shapes the national brand and informs product and service design for emerging customer needs.