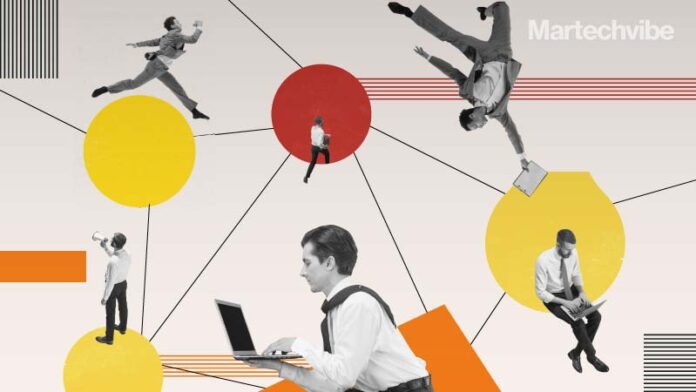 Brands are embracing the end of third-party cookies with new levels of transparency and authentic conversations.
Every brand is now a data company, would you agree? With the increasing technological and data-driven growth, privacy is becoming a top priority demand by customers. According to Forrester, over 77 per cent of adults use at least one privacy tool when online.
This shift toward privacy-centric behaviour has significant implications for enterprise companies. Hero Digital released a cookieless future impact report, and it reflects the state of marketing and advertising across industries today. It is clear that marketing strategies that rely heavily on third-party cookies are disappearing. As a result, serving targeted ads and personalised content to prospects and customers is going to be challenging.
Forward-thinking brands are embracing the end of third-party cookies with new levels of transparency and authentic conversations. Every company must discover new, genuine ways to collect data and gain insights into their customers to succeed. Brands have already begun to develop digital transformation strategies that enhance the identification and collection of first-party data.
Cookie Alternatives
There are several possible alternatives, such as contextual privacy, which is a business practice in which the collection and use of personal data are consensual, within a mutually agreed-upon context, for a mutually agreed-upon purpose; content-based data; data clean rooms; user graphs; panels; first-party data co-ops; and fingerprinting.

For contextual privacy, firms should create a cross-functional working group that includes marketing, product development, operations, customer experience, legal, and technology organisation. This task force must have the authority to enforce the organisation's privacy guidelines and authorise any new uses of customer data.
Treat privacy pages and cookie banners like the customer touchpoints they are. ClassDojo is a great example of a user-centric (not lawyer-centric) privacy experience.
Meanwhile, Google replaced third-party cookies early last year with a system to track people's interests called the Federated Learning of Cohorts (FLoC). It tracks people's interests based on a "cohort" of subjects that share similar interests.
Unfortunately, the system has been criticised for posing a privacy risk because it permits advertisers to create an identity of users through tools like fingerprinting, exposing information, such as user demographics, which can lead to discriminatory targeted ads.
As a result, Google is proposing a system for interest-based advertising called Topics API. With this system, browsers will be able to store around five user interests every week, based on web activity, such as travel, fitness and travel for three weeks before they can delete them.
Similarly, platforms such as The Trade Desk, LiveRamp, Admixer, Nielsen, and Zeotap also provide cookie alternatives in the form of ID replacements.
According to Hero Digital, there are a few cookieless marketing strategies, especially for first-party data. For instance, the zero party data (ZPD) is the "just ask" strategy. ZPD is information that a user intentionally shares with a brand. Processes to collect ZPD move beyond inferring goals and behaviours based on actions and involve directly asking the user for information that will be used to tune their experience.
Brands with loyalty programs sit on a robust set of user information, including PII, preferences, and purchase history. Expanding (or introducing) loyalty programs and incentives can be embraced by customers as an in-kind exchange for information.
Depending on your industry, you may have untapped properties that provide useful and meaningful data to your marketing efforts. For example, customer support communities represent an often overlooked resource. These properties have customers log in and discuss your products but are often owned by the support and not marketing.
Differentiate from your competitors by openly communicating your privacy strategy and how you use data to provide better experiences to your customers. This is the key ingredient to any customer-first mindset.
B2B tech customers have a lot at stake. According to the impact report, 44 per cent of people reported that privacy-related regulations had a high or significant impact on their data technology and governance strategies.
These savvy business consumers expect companies to protect their valuable data. Privacy must be taken seriously, and privacy breaches are costly. Adopting transparent practices for collecting and storing first-party data is critical. Data governance is crucial to maintaining trust and building lasting business partnerships.
And well, Demandbase reports that 49 per cent of firms have purchased privacy management software to comply with data regulatory requirements.
Genuine digital relationships are the building blocks for B2B business success. Leading tech companies must develop a powerful yet secure customer database.
Once trust is established, there are long-lasting benefits. Digital experiences can be tailored to meet evolving business needs, and personalisation is possible at all stages of the customer journey.
First-party data will continue to appreciate as a marketing asset. Establishing the necessary structure, processes, and tools are in place to manage and activate your first-party data will be critical to growth. Privacy is a marketing imperative today, and it's high time every business across industries take new and updated action.
If you liked reading this, you might like our other stories
What's On The Minds Of Marketers In 2021? 
Tipping the Marketing Scale on Customer Experience