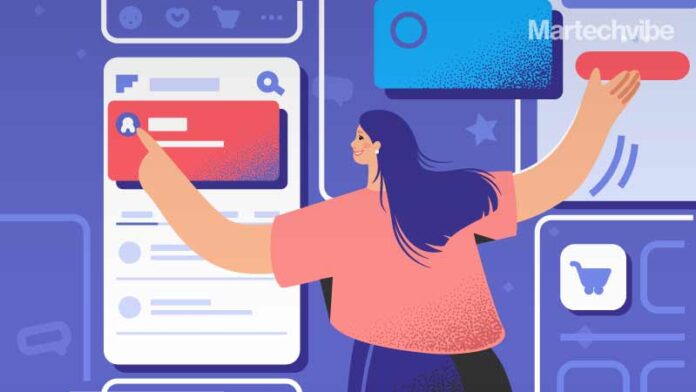 Call it the cookiepocalypse or the death of the third-party cookie. For years, marketers have been using cookies to collect data about their audience that helps them target ads to the right segments. But Google's efforts to phase out the third-party cookie on Chrome browsers by 2022 means marketers need to change the way they approach consumers about sharing data. Leading brands understand the need to own their customer data and are making proactive efforts to nudge consumers to share their information willingly.  
According to AI-powered personalisation platform Formation.ai's brand loyalty survey, four out of five (81 per cent) of consumers are willing to share personal information if it means more personalised offerings. About 83 per cent of consumers said they are more willing to share data if the brand is transparent about how it will be used.
The learnings from such reports point to the need for marketing teams to prioritise collecting first-party data not just at the purchase stage but at every stage of the customer journey. Done right, interactive content can be a powerful tool to drive data collection and improve customer experience. 
Typically, first-party data comes from various sources such as website traffic, mobile web, mobile applications, email, point of sale, call centres and CRM data that puts it all together to present a unified view. Martechvibe looks at different types of interactive assets, brands that are getting it right and how to get the most from your campaign. 
Also Read: First to Zero, The Perfect Data Journey 
Why are BuzzFeed quizzes so popular? They offer instant gratification, positive results worth bragging about on social media and, most importantly– fun. Quizzes might be the most popular type of interactive content that can be tweaked to work for every industry. What kind of traveller are you, which Game of Thrones character would you be, what does your favourite ramen flavour say about you, etc. Quizzes are an effective way to humanise your brand and get to know customers without overtly talking about products or purchases. 
A common misconception about interactive content is that it only works for consumer facing brands. In 2017, VenturePact, a software development firm, boosted traffic by 15 per cent and increased conversion rate by 28 per cent within two weeks of launching a calculator that helped users estimate the cost of building a mobile application which also happened to be their target audience's most common concern. VenturePact partnered with Outgrow, a New York-based company that offers marketers templates for interactive content, to build the calculator. 
Brands must interact with buyers who are unlikely to convert just yet in a manner that builds trust. Interactive content does just that. Marketers must create this step in between to garner interest and engagement in this consideration phase. Results that can be revisited help potential customers revisit. This type of content can be extended to a product finder. Take the example of Clinique which launched a Foundation Finder to offer women suggestions of the best foundation type to match their skin tone, coverage preference, usage and skin goals through a short questionnaire. 
Disney takes special care to engage users and improve experience post conversion. The My Disney Experience app allows visitors to check in to the Disney Resort, find character greeting locations, make dinner reservations and shop. Using an interactive map, users can view real-time wait times for attractions and build an itinerary with that information in mind. The app also works as an easy way to collect customer feedback. Further along the customer journey, positive and negative feedback is valuable to know what's working and find areas where your company may need to improve. 
Product launches are a good time as any to use interactive content to build buzz. Take the example of Adidas Neo that launched to a young, mobile-first audience in 2017. The sportswear brand used Snapchat to release a mini fashion film with blank outfits. The film encouraged fans to snap themselves in the outfit and design their own look using Snapchat's native doodle tool. Here, the main objective was to garner customer engagement. The 1,000 best designs made it to a video that the brand released to celebrate the co-created designs.  
Also Read: Mobile Marketing Strategies to Drive Sales and Revenue
The added functionality of AR and VR on mainstream social media platforms like Facebook, Instagram, TikTok and Snapchat are making it easier for brands to create content that allows users to participate. When FTX Games planned the launch of their gaming title Narcos: Cartel Wars, they partnered with mobile advertising company Glispa to leverage Facebook's Playable Ads. Customers could view a short video about the game that then led to a playable demo. Users could play a short version of the game without buying it. They encountered rockets and explosions to get a sense of the game before being led to a CTA asking them to download it to play on.
Newsletters may not seem to have the same appeal as AR and VR but many publishers offer the choice to sign up for multiple newsletters at once, based on the reader's interest areas. This exercise allows audiences to funnel themselves into unique segments where marketers are let in on their unique interests and passions. Leading publishers have been pushing the bar on creativity to keep readers at the edge of their seats. In 2015, when the automation conversation was heating up, BBC published an interactive post that allowed users to type in their job titles to see what the odds are of losing their job to automation in the next 20 years. It was a hot topic that many people were worried about. After a user typed in their profession, the tool calculated a percentage score of the likelihood that a robot will do your job and also offered a comparative analysis to other more risky professions. 
Conclusion
There are a few basics of consumer psychology that marketers must keep in mind when asking customers to volunteer information. Don't ask for something and give anything  back. Rewards are an excellent way to encourage sharing and an opportunity to explain what you plan to do with the information. Building trust in the way companies use data and prioritise customer privacy has never been more critical than it is right now.