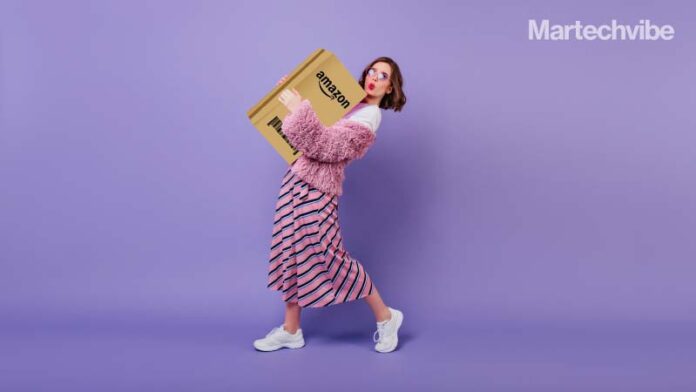 The successful business growth of Amazon strongly revolves around their technological innovations and personalisation algorithms for a better customer experience
The richest man today, Jeff Bezos, had impulsively decided to start a company in the dot-com boom back in 1994. He never regretted it. Well, he might have regretted the then contemplated company name, Cadabra, which weirdly sounds like 'cadaver'. Settling with the name Amazon, today Bezos is the CEO of a globally recognised brand.
Revolutionising e-commerce, Amazon is one of the innovative leaders on several technological fronts, from online shopping, video streaming to cloud computing. Consumers expect better and more significant experiences, and Amazon has delivered consistently.
Suppose you wonder why Amazon's e-commerce platform survived over the years, having revolutionised shopping experiences. In that case, it is mainly because of their technological innovations and their focus on personalisation and recommendations for a fabulous customer experience.
Technological Innovations
Virtual Shopping Cart
Online grocery shopping is not a recent digital advancement. Dating back to the 1990s, HomeGrocer.com was one of the first players, later sold to Webvan in 2000. Bankrupted in 2001, Webvan was bought by Amazon.
Experts reckon that Amazon is the only brand that has built a successful reign over the years. Amazon Fresh that launched in 2007, built a successful business model, including a two-hour delivery system for its members.
Adding technology to the mix, Amazon recommends using their cloud-based voice service, Alexa, to help with orders. Amazon claims that the more Alexa places orders in the Fresh cart, the more the virtual assistant learns about customer preferences. 
Also Read: Company Closeup -HubSpot, A hub for Inbound Marketing
Walk-in, Walk Out 
Would you put products into your shopping bag and just walk out of the store without paying, without guilt or fear of being caught? The innovators took their e-commerce service offline with 'Just Walk Out' stores. With cashier-less exits, customers only need a mobile phone with a personalised QR code in their Amazon app to enter the store and buy products. While cashier-less models are also adopted by retailers like Tesco and Marks & Spencers, the technology used by Amazon Go is unique.
The products that customers pick up are automatically detected by depth sensors, computer vision, and machine learning. The Amazon attendants clad in fluorescent green T-shirts are only there to help out with a quick, seamless customer experience. 
The Dash Button that failed but succeeded
Imagine you are looking into your pantry for flour, and there isn't any. One slight push of a button on a small device, and your order is placed. Such was the promise sold by Amazon to its customers back in April 2015. Customers were so bewildered by the concept that they decided it was an April Fools' prank. Amazon had to release an official press release confirming the actual existence of the single-function controller Dash Button.
Being named the tech inventor, Amazon's launch of Alexa and Echo devices digitised the shopping list concept, and in 2019, the Dash button was discontinued. Yet, both Amazon and industry experts do not call it a technology casualty. 
The Dash Button served its purpose as a marketing and customer experience prop. The concept tickled customers as the brand took an e-commerce website offline. Amazon used the quirky product to promote itself and began to drive more innovations into the market. 
Incoming Amazon Drone Delivery
A Hunger Games or a PUBG fan will be the most excited about mystery boxes dropping from the air. The only difference, Amazon's vision is to associate drones as a delivery system rather than a technology used for spying or deploying weaponry. 
Currently, in development, the brand hopes to achieve a 30 minute or less delivery service with drones. With a target of fast delivery by leveraging automation technology, Amazon hopes to launch Prime Air soon. 
Amazon has Prime Air development centres in many countries, including the US, UK, and Israel. Amazon is leveraging the 'sense and avoid' technology to withhold its promise of safety. Moreover, their experimentation and testing data is also analysed to improve their systems and operations.
The Back-end Algorithms and Analytics
 The End Game: Personalise & Recommend
Amazon customers are the most essential key to growth, but the challenging aspect is personalisation and recommendation algorithms.
Their personalisation journey began in 2010 with the 'Customers who bought' widgets that worked wonders. Even today, the widgets catch the customer's attention for a few seconds. Over 35 per cent of sales are credited to these widgets. 
Amazon Personalise, an in-house machine learning (ML) service, helps the e-commerce leader develop various personalisation experiences with its static rule-based recommendation system. Managing the entire process of data processing, training data, optimiSing, and using algorithms, it launches custom-made machine learning models to deliver customised experiences to its customers.
A highly researched process, collaborative filtering is Amazon's most common process of product recommendations. Amazon researchers Greg Linden, Brent Smith, and Jeremy York were also recognised by the journal IEEE Internet Computing for their paper on "Amazon.com Recommendations: Item-to-Item Collaborative Filtering."
The e-commerce giant utilised a relatedness metric to streamline the recommendations process for its customers, whose purchase histories can drastically change in a day. In 2019, during Amazon's AI conference, re:MARS, consumer division CEO Jeff Wilke had explained a "once in a decade leap," which was an algorithmic advancement for recommending movies to Prime Video customers.
Also Read: Perform or Perish-Performance Marketing Trends
Prime Video Factor
Some years ago, Amazon researchers brainstormed for a unique movie recommendation method for their Prime Video customers. Calling recommendation a 'matrix completion problem,' the researchers decided to leverage deep neural networks, which consist of millions of simple processing nodes. Data would be fed to these nodes, and the results would pass on to the next layer and so on. After a long research and testing with an item-to-item collaborative-filtering algorithm and an autoencoder, they had a winning combination for recommendations. Wilke commented, "we had a winner" with their final results pointing towards autoencoders.
With a little help from Artificial Intelligence (AI), ML, and Predictive Analytics, Amazon also used the Deep Learning technique to broaden their recommendations algorithms. They also added a recommendation AI-driven engine to show customers what they would like to buy. Amazon continues to research and experiment with recommendation algorithms for an even extraordinary customer experience. 
In-house Tools & Services
Initially, Amazon used third party providers to help them with their backend operations. For instance, the global brand used Akamai, a content delivery network and XHTML Strict, the markup language. They also used third-party services like Embedded CSS and HttpOnly Cookies for their site elements. They soon began to build their tools and algorithms, including Amazon Personalise, Amazon Associates, Amazon CloudFront, and their e-mail service provider and DNS service, provider. What's more, Amazon launched a search engine, A9.com, in 2004 that demonstrated Block View, a street view map, much before Google launched theirs.
Always Hustlin'
Enough said the e-commerce giant has put immense pressure on their competitors. While technology is responsible for their unmeasurable success, the seamless customer experience is credited to Amazon's well-researched personalisation and recommendation models. 
With several technology-based projects in their pipeline and continued work on better personalisation, will the industry giant achieve yet another revolutionary CX success?