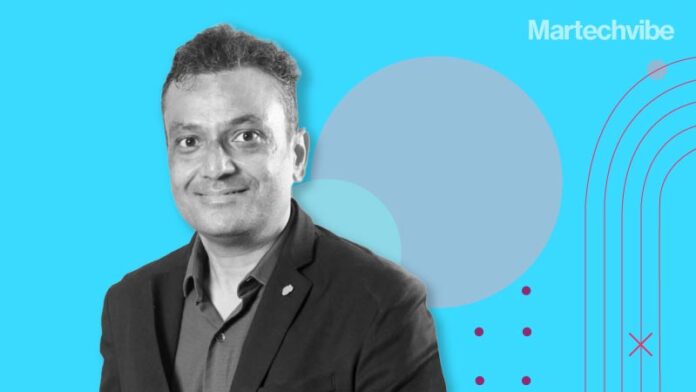 Raghu Ravinutala, CEO & Co-founder of Yellow.ai discusses how dynamic AI agents can keep up with the conversation
"Enterprises often fail to deploy a virtual assistant that can comprehend complex conversations with multiple utterances. This can be resolved by deploying dynamic AI agents that successfully decode conversations involving multiple commands in a single utterance or multi-topic conversations," said Raghu Ravinutala, CEO & Co-founder, Yellow.ai.
Talking about the elevated importance of conversational AI and dynamic AI agents, Ravinutala addresses the challenges, use cases, and its role in the metaverse. With 67 per cent of Middle East consumers becoming more digital-savvy, he also lays out conversational AI trends as seen in the ME region.
Excerpts from the interview
What are the common challenges typically associated with onboarding chatbot functionality?
While enterprises are accelerating the adoption of virtual assistants, the availability of training datasets is a significant roadblock to quicker deployment. Virtual assistants need to be trained for their specific domains to function accurately. However, supervised learning methods involving manual labelling of NLP models make the process long and tedious. To address this challenge, we are soon launching our proprietary tech that will help enterprises bypass the complex process of manual model training, enabling a faster go-live.
Solution design is the second major challenge. For instance, enterprises often fail to deploy a virtual assistant that can comprehend complex conversations with multiple utterances. This is because chatbots or FAQ chatbots are just rule-based support agents that interact with users based on a particular set of if-else statements. This can be resolved by deploying dynamic AI agents that successfully decode conversations involving multiple commands in a single utterance or multi-topic conversations.
Another challenge is technology integration. If companies look at adopting legacy automation solutions, they have to deal with time-consuming solutions presenting a challenge to integrate diverse systems. On the other hand, low-code automation platforms are highly successful in delivering robust integration for automation. They bring in the agility that will enable businesses to test, make changes and deploy automation solutions in record time.
Essentially, for a successful implementation, companies must partner with the right technology partner that can help provide them with best-suited and customised solutions, has the necessary capabilities and integrations, and manage services to help build the brand's automation journey.
How can the rise of conversational AI platforms support customer engagement and deliver personalisation?
The overall business impact of conversational AI platforms is not just focused on elevating customer experience (CX) any longer but extends to enhancing employee experience (EX). For businesses to stand apart, they need to shift their focus toward creating a holistic strategy for both EX and CX. Conversational AI platforms can deliver hyper-personalised, swift and convenient experiences to customers and employees alike.
When it comes to CX, dynamic AI agents can resolve up to 80 per cent of customer queries, thus freeing customer support agents to focus on tasks that require human empathy. They augment the human agents' performance, enabling a constant improvement in efficiency through real-time data analytics.​ Starting from impacting direct sales for ecommerce, helping re-engage customers post-sales to driving social media engagement for brands, dynamic AI agents are emerging as the one-stop solution for brands to boost CX in multiple ways.
Which two Yellow.ai solutions are the most popular, and why?
With customers in 85+ countries, we have exponentially expanded across Japan, Australia, the US, Latin America and Africa while strengthening our presence in the Middle East, Southeast Asia and India. Across these markets, we have seen an increased demand for our omnichannel conversational engagement and commerce solutions. The primary reason is that businesses want to connect with their customers on their preferred channels, at the right time and with the right messaging around their products, latest promotions, campaigns and, of course, provide 24*7 customer support. On the other hand, customers are looking for seamless, convenient, intuitive and hyper-personalised experiences while conversing with brands.
As a result, we are seeing a lot of traction for these solutions on WhatsApp, particularly in the Middle East, Africa and Southeast Asia markets. We have seen an astronomical jump of over 300 per cent in the number of voice assistants on the Yellow.ai platform. When it comes to industries, conversational commerce is seeing a lot of traction in the retail industry, while conversational engagement solutions are being embraced by the BFSI and FMCG sectors.
The second is our Live Agent Assist offering, with over 100 customers across India, the Middle East, Africa and Southeast Asia using it to improve the productivity of human agents. Inbox, our unified omnichannel customer support helpdesk for agents, streamlines customer interactions from different communication channels into a single contextual conversation, transforming customer support into a more efficient process.
What role will conversational AI play in the metaverse?
With the metaverse fast becoming the always-on, multicultural and multilingual, voice-first digital world, conversational AI is poised to become the bridge for communication between digital humans and brands in the metaverse.
To offer more immersive experiences in the metaverse, conversational AI powered human-like avatars, advanced chat, and voice assistants will enable meaningful and natural human-like conversations across modalities. It will also enable greater inclusion levels across geographies, cultural backgrounds, age and gender by providing easy access to products and services within the metaverse.
For instance, it will play a defining role in the retail industry. With shoppers increasingly seeking personalised and immersive experiences in the metaverse, dynamic AI agents would act like personal shopping stylists helping customers find just what they are looking for.
How do pre-built dynamic AI agents help agents and enterprises?
To enhance their CX and EX automation journeys, enterprises are now looking for end-to-end solutions instead of just individual components. Through our pre-builtd dynamic AI agents, we aim to simplify Conversational AI development through solution-rich components on our marketplace, spread across industries, solutions and channels.
For instance, an end customer-facing automotive AI agent will have several individual sub-journeys such as browsing products, locating a store or booking a test ride. Using our solution, enterprises do not need to build an AI agent from scratch. They can readily import all these individual journeys from the marketplace and integrate all of them within a few clicks and have them deployed as a fully functional dynamic AI agent.
What are the trends you have observed with conversational AI in the Middle East?
The Middle East has emerged as an important market with the increased demand and the adoption of sophisticated conversational AI solutions.
With 67 per cent of Middle East consumers becoming more digital-savvy, they are looking for convenience and hyper-personalisation while interacting with businesses. They want to engage with brands on their preferred digital channels and expect 24*7 support. These trends contribute to increased demand for the conversational AI platform.
We are witnessing businesses in the Middle East embrace conversational AI solutions for their customer support and service function, with the BFSI and retail industries leading this adoption. At the same time, government agencies have increased interest in digitally delivering government services.
To cater to these demands, we offer a unique industry and function-agnostic platform with our dynamic AI agents supporting 135 languages, including Arabic. In the quest to strengthen the Middle East market and comply with security and legal norms, we have also added data centres in the Middle East to our Geo-Distributed Architecture.
If you liked reading this, you might like our other stories
The Impact Of Speech Tech On CX
Data Virtualisation: The Key To Optimal CX