Can CDPs Break Data Silos? 
Chief marketers across the Middle East gather for a virtual session on Customer Data Platforms to tap into the value of data and what that means for a marketer   Imagine getting a call from a bank that's trying to sell you a loan one day and a wealth builder plan the next. It's not difficult […]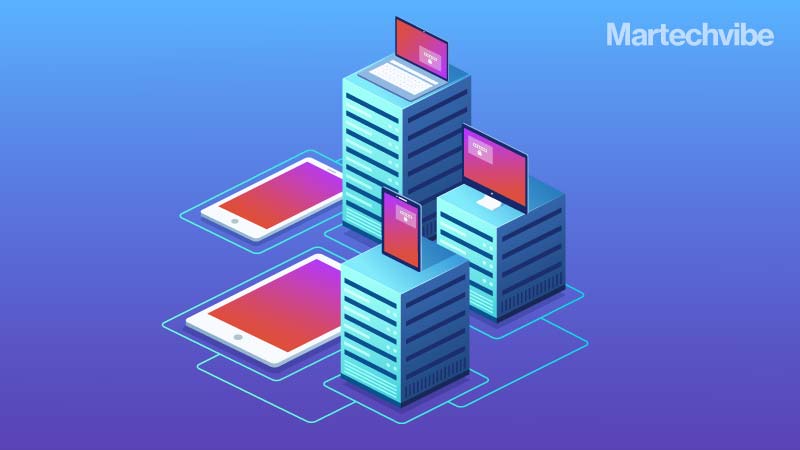 Chief marketers across the Middle East gather for a virtual session on Customer Data Platforms to tap into the value of data and what that means for a marketer  
Imagine getting a call from a bank that's trying to sell you a loan one day and a wealth builder plan the next. It's not difficult to imagine because it happens pretty often to customers as they dodge tele-callers, spam emails and pop-up ads.   
"Either you think this customer has money or doesn't. It can't be both," says Roy Hutchinson, CMO Deem Finance. He was part of a panel discussion with Vicky Elliot, Senior Director Brand Loyalty at the Jumeirah Group, Benazir Poonawala Head of Marketing and Customer Experience Mashreq Bank and Aswin Ravi, Director MEA – WebEngage for the Martechvibe Mandate series entitled 'CDPs: Just a buzzword or a strong foundation for your data-driven strategy?' 
There are quite a few gaffes that companies make. In the case of the bank that blew hot and cold on the customer above, it was because multiple verticals within the same bank were trying to sell to the same customer by pulling on different threads of data. While both had an image of the prospective customer, neither had the whole picture. 
Unifying data 
Marketers understand the value of data. Yet, they find it difficult to know where to start, how to use it. There is data from several sources; first, second and third-party data, it's easy to get overwhelmed. 
It's also easy for departments to be looking at different slices of the same data without getting a holistic view. First and foremost, CDPs find a common identifier so you can create a record with thousands of data points and build a persona. 
Now, a marketer can segment, give context — make much better use of the data. Unifying data also breaks the silos in which this data is used. In the bank example, CDP could inform teams on how many times a customer has been approached. "Total revenue per client and total products per client are simple metrics that make life easier and ensure that the customer isn't annoyed by inconsistent conversations with the same brand," explains Roy.  
The pandemic has accelerated the adoption of CDPs in the Middle East; with Saudi Arabia and Egypt leading the charge. 
In the past 12 months, CDPs have gone from a nice-to-have to a must-have for companies," explains Benazir who works with the BFSI sector, an early adopter. "Across different departments – risk and fraud, sales and experience — all find valuable purpose through using CDPs. But for marketing, it's a gold mine."
Evolving the data landscape 
Recent policy changes regarding the death of the third party cookie have brought further challenges for marketers who might mourn the loss. But there is a silver lining. The situation is ever-evolving. Zero party data, catalysed by brands who proactively reach out to customers to share data with consent is soon becoming a game-changer. These are gated communities where surveys are shared and consumers opt-in. This is reliable data that brands must focus on.  
Consumers react positively to personalisation as well. They are keen to be treated like human being and not just sales statistic. Giving the power back to consumers and using first-party data based on past relationships with them can help offer relevant offerings in a timely way. It might take some optimisation of branded assets like the website, eCommerce app, etc. "The journey doesn't end with customer purchase. We are moving towards a trend in behaviours where customers too volunteer feedback, leave reviews. This is going to be crucial information," says Aswin.  
In the macro view, marketers know that the purchase funnel is no longer linear. Consumers are having many parallel conversations across channels. Can we make these conversations more meaningful?
Marketing teams witness data paralysis; so much data but not enough insight on how it can motivate initiatives. CDPs help reduce this wastage. By feeding teams, departments, channels and campaigns with the right data, they are able to help move the customer forward. 
Lifelong customer engagement  
A common mistake that many brands make is to spend millions on acquiring new customers and then back off. They regain interest in the customer when they threaten to churn. There is plenty of data that proves that existing customers who are repeat buyers are more profitable for a company. Can this tool help you deliver a better customer experience? 
This means that tracking interactions, sentiment, engaging and servicing customer complaints becomes paramount. Here, CDP eases the conversations by supplementing every conversation with history and insight. Customers who are nudged by brand messages that suggest, 'You bought so and so. Would you like to try this now?' are more responsive. Customers want personalization as much as marketers. 
Vicky suggests starting off by asking yourself why you need a CDP. It all begins with identifying your business objectives. 
Then start small. 
A quick tip Vicky offers marketers is to make a case before the big investment. CDPs are a cost that needs to be justified by proving ROI. As a marketer, you need to show performance metrics to the c-suite or other decision-makers within the company. 
Over time, less obvious but highly relevant costs like FTE, contact centre costs, the cost of working in silos will soon come into the play. 
Look for use cases that can achieve specific, quick wins. Start with common use cases in phase 1; this could be funnel challenges, leakages. It may be able to achieve incremental revenue. Now, move to phase 2 which could include predictive scoring or upselling. At each step, experiment and test to see what works. At its core, CDPs are a technology that is marketer driven—a tool that converts data into meaning.