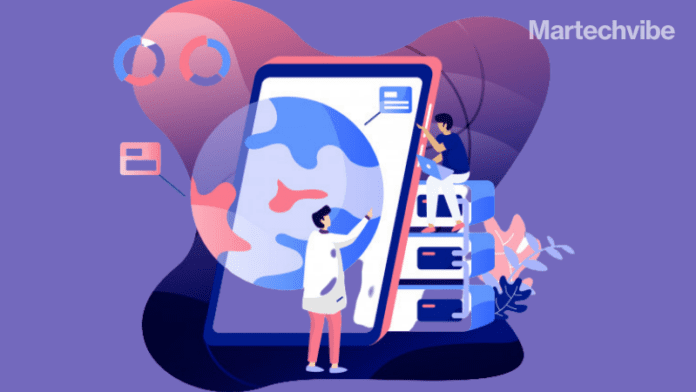 Customer Data Platforms (CDP) and Data Management Platforms (DMP) sound quite similar and might even share a few common attributes. However, these platforms are vastly different.
World over, marketing and advertising industries now focus on only one thing – customers. To put customer first, brands really must build good relationships with them.
To do that they must know who their customers are. Why are we discussing the customer when the title of this article is CDP and DMP? The answer is that both CDP -Customer Data Platform and DMP- Data Management Platform, are tools used by marketers to know and understand their customers.
By the year 2020, customer experience will be the primary differentiator for brands rather than price or product. Today customers are not loyal to the price or product. Instead, they stay loyal to companies that offer them a unique experience. It is the primary reason why more and more companies are investing heavily in creating a memorable brand interaction and experience for their customers.
Both CDP and DMP, help organisations collect invaluable data about their customers; who are they, what do they expect, what were the touchpoints they came across during their journey, and so on. This data then becomes a strong foundation for the organisation's marketing strategy.
Also Read: Almost 80% Companies Leave Customer Data Vulnerable, says 250ok Study
However, both of these tools have distinct functions. Let's look at what these differences are and how they are both used individually.
CDP – Customer Data Platform
A CDP is a relatively new tech tool used by marketers to collect data from multiple online and offline interactions. These interactions can then be matched to a single customer profile. CDP collects data which falls under PII (Personally Identifiable Information) like name, email, customer number, or another personal ID. This is mainly first-party data, in other words, data collected by the organisation itself.
According to a report by the CDP Institute, the CDP industry added 29 vendors, 2,600 employees and $173 million in funding in 2018 alone. To add to that, both Salesforce and Adobe announced their CDP offerings this year. In March, Salesforce announced that it was building an enterprise-grade Customer Data Platform that extends Salesforce Customer 360 platform. Salesforce claimed that it is designed to "enhance data management across Salesforce apps" and provide access to customer data. The very next day, at its Adobe Summit, Adobe announced the global availability of Adobe Experience Platform, a customer experience management (CXM) offering that also includes a CDP. According to the company, it "brings together known and anonymous data to activate real-time customer profiles across multiple channels with intelligent decisioning and segmentation."
Jo Gaines, AVP of Data and Audiences at Salesforce, in an interview, claimed that Customer 360 will go beyond traditional CDP capabilities and extend the power of CRM with consumer-scale data management and activation. Gaines, who was managing director of data management platform vendor, Krux, when it was acquired by Salesforce, said the CDP approach is based on evolving customer need.
"Back in the DMP early days, it was very much about helping customers to manage frequency, see where their money was being spent, what audiences were looking at campaigns. Now, this evolution is requiring access to all the data on a customer in the one place," Gaines said, adding, "It's not about creating something you have to buy, it's about connecting up everything you've got, and stitching it together. Here's an easy way to use an identity layer that works across all of it."
Also Read: Big Mac to Big Data: McDonald's Forays into ML for Better Customer Experience
According to peer-to-peer review site G2, these are the top 5 CDP vendors in the market:
Exponea
Optimove
Tealium AudienceStream CDP
Segment + Personas
Integrate
Other mentionable vendors include Hull, Zaius, Openprise, Listrack, Evergage, and Lytics.
DMP – Data Management Platform
DMPs have been around for a while now. These are primarily used as an advertising or marketing platform. DMP mainly uses second- or third-party data and will not focus on any personal or identifiable data, which includes IP addresses, cookies, device IDs, and so on. The data collected by DMPs are anonymous but can be segmented into categories based on customer similarity.
Shigeki Abe, Director of Client Solutions at Nielsen Marketing Cloud, said that DMPs now need to bring in Machine Learning so that marketers can employ real-time AI to enable marketers to respond to changes in customer behaviour. "Apart from that, I think, a DMP that integrates with all the relevant paid and owned marketing platforms will be a big deal for marketers shortly. An integrated DMP will provide marketers with universal connectivity to the entire digital marketing world through a single platform."
According to G2, these are the top 5 CDP vendors in the market:
Salesforce Audience Studio
Oracle Data Cloud
Openprise Data Orchestration Platform
SAS/ACCESS
Audience.com Data Management Platform
Other mentionable vendors include Clearbit, Google Audience Center, Lotame, MediaMath TerminalOne Marketing Operating System, and Nielsen DMP.
Also Read: From Data Expiration to Dataception
What are the Similarities Between a CDP and a DMP?
Both these tools deal with customer data, and both of them are used for marketing. Both CDP and DMP
Leverage existing customer data
Create a single view of the customer
Use your data for audience activation
Report, analyse, and optimise data
How does a CDP Differ from a DMP?
While there are a couple of similarities between the two tools, there are some key differences that set each of them apart. These include:
The Type of Data Used
DMPs primarily use third-party data from various data sources. For advertising, they target anonymous cookies. A CDP uses a company's customer data or first-party data, and it consists of both anonymous and existing users' PII. The user information includes details such as the users' online and offline activity, their transactional data, behavioural data, etc.
Data Storage and Integration
DMPs can store user data up to 90 days after which it's replaced with new data. Also, they can't create ad campaigns which are targeted towards a select audience. This is because the data under DMP is for an anonymous audience. CDPs, on the other hand, can store historical user data for long periods, thus making them capable of capturing product or service transactions, customer communication and behaviour. They can integrate both online and offline data and create personalised user view for each customer. Thus targeting marketing campaigns becomes more accessible and more effective for such select audiences.
Capturing Data
When it comes to data capture, DMPs are good at keeping track of a user's activity. CDPs can augment and enhance this feature by analysing the user's buying habits and their affinity to certain marketing channels.
Multi-Channel Access
DMPs are good for all digital channels where quick marketing decisions can be made to reach an audience. As CDPs are tagged with a unique customer identifier, they can allow access to offline transactional data, social media channels, and associate sentiments with customer behaviour using intelligent algorithms.
Acquiring Audience
DMPs can be used to obtain audiences that are similar to the audience that has already been targeted or the customer profile identified by the marketers as a target audience. CDPs are used to build long-lasting relationships with existing consumers through personalisation, and then they, in turn, influence more audiences.
Also Read: FaceApp, Social Media, and the Disregard for User Data Privacy
Thus one can deduce that CDPs help improves conversion rates, customer retention and engagement with clients, whereas DMPs streamline the data, increase revenue, and target new audiences.
However, both CDPs and DMPs have an interdependent relationship. Organisations can benefit by using the strengths of both to segment customers better. For example, DMP data can be fed to a CDP to improve its data. On the other hand, using CDP data within a DMP can help in targeting a particular user audience instead of a random anonymous audience. Marketers should thoroughly understand their marketing goals and objectives and add either one or both the tools to the MarTech stacks to achieve their targets.