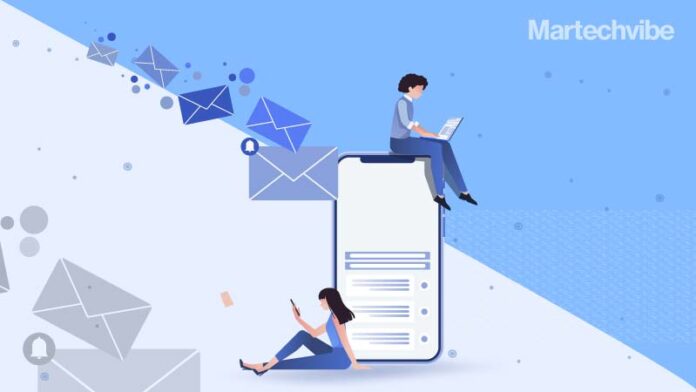 Emails that perform best are deeply personalised, segmented for the right audience, and sent at the appropriate time in the customer journey.
MoEngage released its What's Working for Email in 2022: Benchmarks and Insights from Around the World report. It analyses the performance of more than 5 billion marketing emails sent on MoEngage's customer engagement platform to measure the impact of AI, automation, and personalisation. The report measures email performance in North America, Europe, the Middle East and Africa (EMEA), India, and Southeast Asia.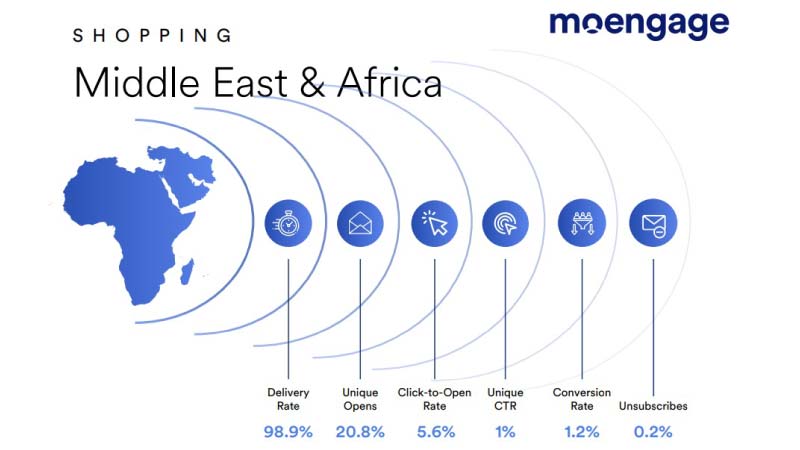 The report analyses metrics such as click rates, conversion rates, open rates, and more across four major industries — retail, banking and fintech, media & entertainment, and lifestyle services to understand what impacts consumer behaviour the most, personalisation, segmentation, or journey-based campaigning.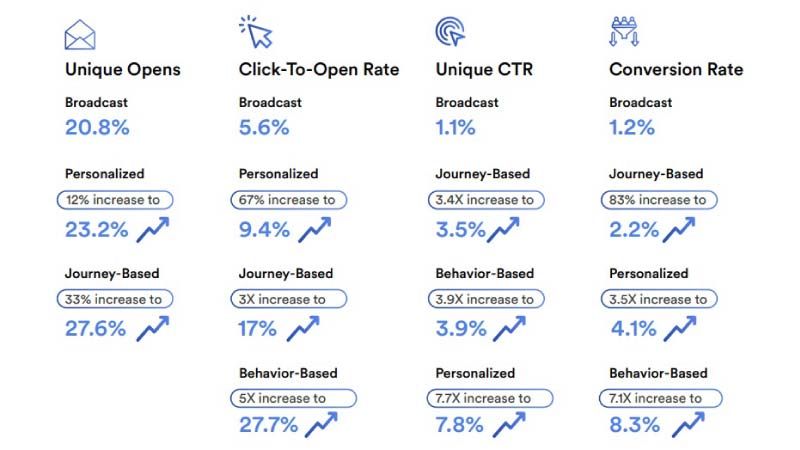 Highlights from the MoEngage report include:
Global data analysis organised by region. Compare and contrast 5.3 billion emails sent between August 1, 2021, and Feb 28, 2022, in North America, EMEA, India, and Southeast Asia to understand how email marketing is performing globally.
Industry-specific engagement metrics. Get at-a-glance data on email marketing in key industry sectors such as retail, banking and financial services, media and entertainment, and lifestyle services.
Retail brands see a 24x increase in unique CTR when emails are dynamically personalised. Sending a dynamic group of products to a customer significantly boosts customer engagement – up 24x compared to traditional emails. This type of email works well for e-commerce brands because customers prefer personalised recommendations on what to buy, discounts, and promotional offers on their favourite products.
BFSI brands see a 13X increase in conversion rates when auto-triggered emails are sent. North American banking, financial services, and insurance (BFSI) brands lead the way in enhancing email performance. In particular, BFSI brands see greater email engagement using auto-triggered emails. This technology triggers an email to automatically be sent whenever an event of choice occurs, such as a customer making an online payment or requesting a credit card statement.
Media and entertainment brands see almost a 78 per cent increase in conversion rate when emails are tailored to the customer journey. Marketers have plenty of touchpoints along the path to conversion, but the data shows that messaging at these touchpoints must be tailored to the customer's lifecycle stage. Media and entertainment customers in North America open 69X more dynamically personalised emails than broadcast emails.
Regardless of the type of email or industry of the brand, data shows that generic copy doesn't provide any value to customers, who are being flooded with emails from brands every day. Emails that perform best are deeply personalised, segmented for the right audience, and sent at the appropriate time in the customer journey.
Takeaway
A good email marketing platform should allow you to create all three kinds of emails. It must give you an easy method to analyse the customer journey to see where email fits in, when emails can be sent, and how other channels can complement the entire experience. It must also provide intelligent capabilities to segment customers into groups such as loyalists, potential hibernators, about to churn, those that need attention—so that you can take immediate action and craft appropriate email campaigns to bring them back into the funnel. The platform must also have powerful personalisation capabilities that allow you to predict which customers might go dormant, uninstall, or convert—and send them emails accordingly. For the ones who are likely to convert, the platform should be able to send dynamically personalised product recommendations that the customer is most likely to click on.