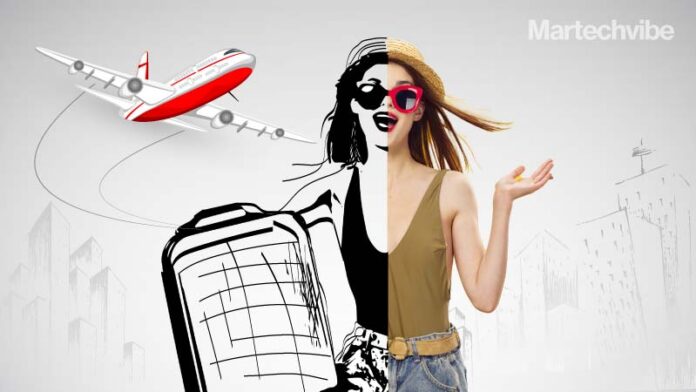 As global travel starts a return to pre-pandemic volume, competition for guest loyalty will be greater than ever. Here is how travel is looking at technology partnerships to maximise value and returns
It's time for bold moves. Last week, Expedia Group announced a new technology platform to provide the underlying online infrastructure for other companies to build their travel businesses.
The new Open World platform delivers an eCommerce suite equipped with payments, fraud, conversations and services that any player "can use to accelerate, enhance, or even enter the travel business," the Seattle-based online travel company said. In addition, the company announced a new guest experience score for hotels which will directly impact the search and sort factors that drive visibility in Expedia Group's marketplace algorithm. The idea is to give hotels an incentive to create better guest experiences by rewarding those that do with more bookings.
According to Expedia Group CEO Peter Kern, the company wants to build a marketplace that "no longer rewards price above all else".
It's good news for the customer and a fresh outlook for the industry just as the travel economy gears up for recovery. Just last week, tourism professionals flocked to Dubai to attend Arabian Travel Market, a tourism showcase for Middle East players, earlier last week. The guest experience seems to be undergoing an overhaul.
Here is how the travel industry is using tech to elevate the guest experience;
Guest intelligence gains importance
Medallia has been working with the InterContinental Hotels Group (IHG) to power their HeartBeat program. By integrating solicited guest surveys with social media data, it creates a closed-loop reporting system. Using Medallia's cloud solutions, the IHG team can quickly act on areas of opportunity. Further, its messaging tool Zingle lets guests engage in real-time with on-property teams in their preferred language across channels like SMS, in-app, web chat or WhatsApp.
It's not enough to collect feedback. ReviewPro, a technology solution by Shiji Group enables hotels to identify operational and service improvements and manage internal processes to ensure these changes are implemented across the entire organisation. Shiji currently supports around 29,000 hotels in the EMEA region.
Last year, Shiji also announced that the Dubai World Trade Centre (DWTC) would be using its enterprise-level Infrasys Cloud POS solution. Innovation is surely a competitive advantage. In December 2021, Amazon Web Services, Inc. (AWS) selected Shiji as the pilot partner for their AWS Outposts servers, a fully managed service that offers hybrid cloud experiences to run the same AWS infrastructure and services, application programming interfaces (APIs) and tools to locations with limited space.
Search engines optimise trips
Last week, Google announced a new set of travel-centric features to help travellers with search options based on their interests. Think of Google Maps as an intuitive tour guide. The new interest layer in Maps will assist travellers in choosing where they want to stay at their travel destination based on proximity to – tourist locations, shopping centres, dining dens, universities, etc.
Considering travellers are plagued by dynamic flight prices, Google Flights is attempting to help track prices for specific dates between two cities. After a search, users will receive notifications about price drops for those dates in the next three to six months. Similarly, Google Explore will now offer budget filters in addition to trip length and interests.
Hotel search engines are looking to simplify the discovery process as well. Booking platform wbe.travel announced a strategic technology partnership to integrate Vervotech's AI-driven mapping solution to deliver richer hotel content and enhanced end-user experience. The software will work to remove duplicate and inconsistent hotel listings and intelligently standardise hotel and room content. It will also help hotel clients to access real-time data, mapping percentage, content quality and statistics for improved revenue and optimised operations.
Travel disruptions led to unprecedented call volumes, which were further impacted by the workforce moving to a remote working setup. Last month, Iberostar Hotels & Resorts decided to outsource its contact centre modernisation to Talkdesk. The Talkdesk team, using integrations with Salesforce solutions, was able to create a virtual reservation centre to help agents better manage fluctuating call volumes and provide a more personalised experience for every guest.
Reinventing revenue models
Airlines are one of the industries hit worst by the pandemic. So it's no surprise that airlines are turning to data-driven technologies for performance improvement to cut costs. Customers will appreciate companies that don't let the costs spill over to the customer. A double win comes in the form of brands being able to highlight their efforts towards sustainability. For example, Brisbane-based Alliance Airlines upgraded its relationship with GE Digital's analytics platform that uses flight data to maximise operational safety and efficiency. Small adjustments to each flight plan can add substantial savings across a fleet. Optimal overall performance is influenced by many factors, including dynamic route optimisation, accurate flight plans, optimal use of redispatch, and dynamic airborne replanning. Investing in a higher-end system has a significant impact on both; profitability and the environment.
Smaller players are also looking at alternative revenue models. For example, Glimpse, a platform that offers brands a chance for an immersive product trial experience, is teaming up with Airbnb property owners to offer lifestyle products as guest amenities for free to improve guest experience. In return, retail partners get an optimised funnel to drive sales and customer acquisition. For example, Glimpse works with online retail chains like Purple, Molekule and Lyric. So, a user staying at an Airbnb may enjoy a Purple mattress which is part of the product-placement deal.
For French multinational AccorHotels, the pandemic saw its community initiative AccorLocal kick off in a bigger way. The initiative was already in place in 2017, and the idea was to engage with the local community or build goodwill via opening up the hotel property for vendors and artists. Guests got the chance to experience local treats and talents within the comfort of their resort, and residents were exposed to the luxury services of the hotel. It also blends well with the hotel's brand, for example, it refers to staff as heartists, a portmanteau for heart and artist.
Modern challenges demand modern solutions. Is the hospitality industry ready for a disruptive change?
If you liked reading this, you might like our other stories
Checking In: A New Chapter In Hospitality 
Top 10 CX Podcasts: Hit Play