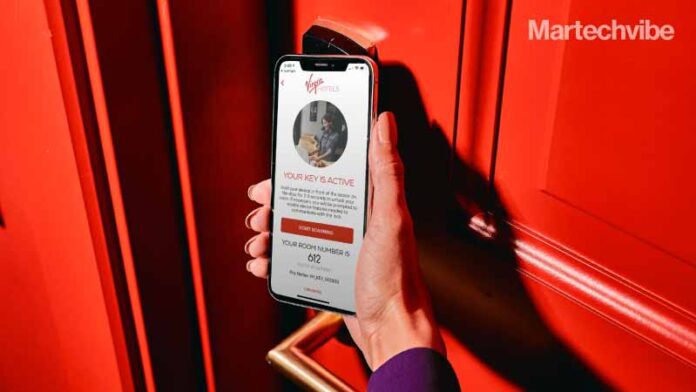 How will hospitality marketing be reimagined in the Post-COVID era?
In 2019, Alibaba Group, the Chinese eCommerce conglomerate opened its FlyZoo Hotel, a 290-room ultra-modern boutique run almost entirely by robots that serve food, fetch toiletries and take care of other tasks to serve guests. When the pandemic hit, the hospitality felt the full force of the impact as countries shut borders, governments declared lockdowns and hotels shuttered. Even as economies opened and rules laxed, few customers trickled in. FlyZoo flew into action to reimagine traditional check-in and key card processes, allowing guests to manage reservations and make payments entirely from a mobile app, sign in using self-service kiosks, and enter their rooms using facial-recognition technology. 
The hotel, developed in tandem with online travel platform Fliggy, Alibaba's AI Labs and Alibaba Cloud technology, was probably best prepared to offer a touch-free hotel experience. While FlyZoo's robot service seems like it's straight out of a sci-fi film, it's a testament to how the pandemic may have permanently changed the hospitality industry for the foreseeable future.
According to a World Travel & Tourism Council (WTTC) report, the regional travel and tourism contribution to GDP in the Middle East decreased significantly in 2020, dropping by 51.1 per cent, compared to the average global decline of 49.1 per cent. While domestic spending declined by 42.8 per cent, international receipts saw a much steeper fall of 70.3 per cent. Meanwhile, in the UAE, travel and tourism GDP contracted by 60.3 per cent, a steeper decline compared with the regional average. Globally, Asia Pacific was the hardest hit hospitality market. Khalid Anib, CEO, Abu Dhabi National Hotels, said the region is well positioned for post-COVID growth. He said, "As the world emerges from COVID-19, it will be vital for destinations to have clear strategies for attracting visitors while giving them confidence in measures being taken for their health and safety at hotels, resorts and attractions. Our region has a good opportunity to rebound quickly from the challenges of the past year, and this is being strengthened by the continued investment in value-added areas such as cultural attractions, outdoor activities and entertainment."

How can marketers and hotel management prepare for this new phase of hospitality? Deloitte suggests focussing on five key elements to elevate guest experience: knowing, engaging, delighting, empowering, and hearing your guests. 
Also Read: Future of Travel Industry, Heather Redling, Head of Marketing, Badr Investment Group
Know what guests prioritise 
Leaders in the hotel sector are quickly adapting to changing consumer behaviours favouring hygiene and social distancing above all else. 
Earlier this year, Virgin Hotels announced the latest updates to their mobile app Lucy to extend to secure ID verification and cashless tipping ability. The hotel had launched the app in 2015 as a 'personal comfort assistant' but found a new use in the current scenario, offering social distance at its chain of hotels across the US, including one recently opened Las Vegas property. Hilton Hotels has a similar intelligent assistant called Connie. A project that has been in the pipeline since 2016, Connie is powered by IBM's Watson and learns more as she interacts with guests every day. 
Hotel property management systems (PMS) which typically take care of logistical support by managing bookings, inventory, payrolls, website updation, etc., are expanding services to deliver a touch-free experience. For example, PMS mycloud Hospitality that works with hotel chains in Dubai and Saudi Arabia introduced a new feature that offers contactless check-in, check-out and QR menus. 
Also Read: Influencer Marketing for Better Content and Higher Search Rankings
Delight with personalised experiences 
Guests who always order fresh juice for breakfast, prefer to add fitness to their itinerary, look for deals at local markets or post pictures of adventure sports on holidays will never feel fulfilled with a one-size-fits-all value proposition. Segmenting guests based on their past preferences enables hotels to make customised recommendations that add value.
Digital interfaces, apps and chatbots are data fuel to gather insights and take actions that can improve customer experience on an individual level. The same can be said for a hotel's Wi-Fi which was traditionally viewed as an amenity expense with little to no ROI beyond catering to guest connectivity needs. However, most guests want to be connected, and they don't mind sharing information if it means better service. When combined with an advanced smart data platform, this strategy can instantly offer real-time access to specific analytics on individual guest preferences. Virgin Hotels goes a step further to link conversations with Lucy to their Loyalty and Preferences program, The Know promising expanded room controls. Guests are incentivised to integrate with The Know program so Lucy can create a personalised and streamlined guest experience using the customer's historical data. Such experience personalisation can prove to be a defining differentiator that doesn't just result in a substantial increase in guest loyalty but also maximises an employee's upselling efforts to generate additional revenue. 
Also Read: Better Data Governance Leads to True Customer-Centric Experiences
Social listening and leveraging data
Marketers must build a smart data strategy for the entire customer journey starting with discovery. In the current pandemic recovery stage, marketers can start with broad trends to woo travellers with pent up wanderlust. This trend is akin to the revenge shopping one witnessed earlier this year. However, the devil is in the details. A survey by Longwoods found that nearly 22 per cent of travellers have decided to travel by road instead of air, which means travellers will prefer domestic destinations. They also show a proclivity for isolated vacation rentals overcrowded hotels or resorts. 
As various international leisure destinations still remain out of bounds, UAE is witnessing a rush for staycations – or short domestic leisure trips – in the current summer holiday season. The sector is also seeing an uptick in demand for alternative accommodations such as villas, holiday homes and homestays, as pandemic-weary travellers look for comfort, privacy and exclusivity at a home away from home.
It is true that domestic tourism is witnessing an uptick. In Dubai, domestic tourism went from 35 per cent in July 2020 to 58 per cent in March 2021, while 5.5 million domestic visitors stayed in Dubai hotels between July 2020 and May 2021. That's compared to 2.66 million domestic hotel arrivals during the period July 2019 to May 2020. The year-on-year growth is 106 per cent. According to a Smith Travel Research (STR) report, the rise in domestic travel in the region is already evident, with hotels in the Middle East recording higher occupancy rates this Ramadan compared with last year.
Marketers would do well to focus their attention on reputation management, user-generated content and review portals. Show up when customers are looking for your property or features that your property delivers. Virtual reality tours provide the ultimate means of experiencing a location from afar, recreating the environment in a way that allows an elevated degree of immersion. On digital channels, user-generated content can fill the void between digital and physical and provide the social proof that customers need to convert. Customers are spending more time online at home, dreaming about being elsewhere. This created the perfect opportunity for Marriott Bonvoy (Marriott's loyalty programme) to debut their TikTok campaign Power of Travel earlier this month. The campaign invites customers to share their memories of holidays, to reminisce together. For the campaign, they tapped into the follower base of 27 influencers to share their experiences. According to a survey by Morning Consult, 38 per cent of adults who anticipate travelling this summer time stated they would use social media to assist plan their journeys.
First-party data remains the game-changer. Take the example of Airbnb, which boasts of more than 3 million listings with 650,000 hosts in over 191 countries. Airbnb's engineering and data science team helps the company tackle problems like the profitability of the host (and by extension Airbnb itself) by studying factors like the time a host can invest, prior market knowledge and relative responsiveness to changing patterns and shifts in demand with respect to the seasonality. Airbnb introduced a solution known as smart pricing, which uses predictive analytics to come up with optimal rates for any given day. Similarly, the company uses predictive modelling techniques to analyse how various markets will perform so that the resources can be prioritised. 
Conclusion 
Understandably so, hotels are eager to win back customers. While the bounce back is inevitable, who customers choose will depend on a new set of preferences. Hoteliers who use technology to deliver on these new preferences will fast-track recovery. 
As Dubai marks a year since reopening its borders to international tourists, data published by Dubai's Department of Tourism and Commerce Marketing (Dubai Tourism) shows the city welcomed 3.7 million overnight visitors during the 11month period from July 2020 to May 2021. The positive performance reinforces the leading role Dubai is playing in global tourism recovery. In fact, players like Wyndham Hotels and Resorts seemed bullish with the expansion of La Quinta in Turkey and the debut of the Super 8 by Wyndham in the UAE alongside more openings in Germany in 2020. The Hyde Dubai Business Bay project, is slated to open by the end of this year in Dubai, its first hotel outside the US.