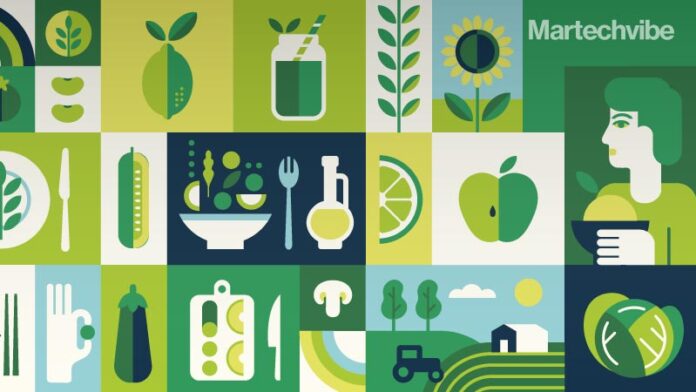 On the occasion of Earth Day, which went by on April 22, travel agency Trip.com and Etihad Airways launched a month-long campaign that invited users to Travel with a smaller footprint.
Users who were booking were given the choice to select flights that came with the "carbon-offset free" tag. What does that mean? According to the carbon emissions of selected flights, calculated using the ICAO Carbon Emissions Calculator, the campaign promised to make a corresponding investment. This investment would be accredited towards sustainable projects to offset the flight emissions. Users whose flights fall under this campaign will see their offset investment made in two key projects — the Katingan Petland Restoration and Conservation Project in Kalimantan Province, Indonesia, and the Cordillera Azul National Park REDD+ Project in central Peru. Both of these projects are focused on environmental protection and habitat restoration.
The campaign went live in Singapore, the UK, Germany, France, Spain, Italy and Ireland, and successive launches are planned for the APAC markets, including Malaysia, South Korea, Japan, Thailand and Australia. "Our Corporate Conscious Choices programme has been designed to facilitate and enable our corporate partners and guests to easily make sustainable choices when they fly," said Martin Drew, SVP of Global Sales and Cargo, Etihad Airways.
There is an increasing urgency behind climate action. Brands are taking the cue from customers who care about the cause to show their support.
Consumers want brands driven by purpose
A recent report by ENGINE Insights studied how consumers view brand actions toward climate issues, sustainability, and reducing carbon footprints. According to the report, 64 per cent of teens between the ages of 13 and 17 have more admiration for companies and brands with strong values and commitments toward the long-term health of the planet compared with 68 per cent of consumers of all ages sharing the same sentiment. Of this cohort, 46 per cent strongly believe brands should be doing more to create and sell sustainable products. Across ages, 85 per cent of consumers believe that brands should be making a concerted effort to reduce their carbon footprint.
Consumers seem sincere in their efforts. Based on public perception among the teen audience, brands like Tesla (43 per cent) and Amazon (28 per cent) are the most environmentally friendly.
According to findings from another report entitled The 2022 Consumer Sustainability Survey, around 44% of consumers said their interest in shopping sustainably increased since the start of the pandemic. In another survey by Blue Yonder, 29 per cent of users said they were willing to delay deliveries up to five days if it meant the process promised more sustainability.
Here are some ways consumers are doing their bit to consume more sustainably;
  81% of consumers recycle boxes/bags from in-store and online shopping at least half the time, and 53% recycle the packaging 75-100% of the time
  64% are willing to spend more on sustainable packaging, with 44% willing to spend up to 5% more
  40% agree there should be a minimum amount a consumer must spend to qualify for expedited shipping or shipping in general
Peer pressure is a motivator
Consumers revealed that they were moved to shop from more sustainable vendors because of the ease of access in making those decisions. Further, influencers proposed easy alternatives. When tasked with choosing between a sustainable and a non-sustainable option at the same time, consumers are cajoled to make an empathetic decision for the planet. It helps to use it as a bragging point on social media too.
Facebook and Instagram had the biggest influence, with 31% and 28%, respectively, for those influenced by social media. Facebook is the most popular platform for ages 45 and older, and Instagram for ages 18-44. Surprisingly, TikTok (16%) and Snapchat (5%) were not as large of an influence on consumers overall. However, these platforms had a larger appeal for respondents ages 18-29, with TikTok at 28%.
Sustainable marketing is traditionally defined as the promotion of socially responsible products, services and practices. While eco-friendly brands naturally work on sustainable marketing campaigns, brands that are not solely rooted in sustainability, can still use its principles in their strategy. Its goal is to promote a mission, not a product or service. But consumers are wiser than ever. Disingenuous claims can quickly spiral into a brand crisis. Green causes have a large spectrum that spans through environmental awareness, protection and action. Within the organisation too, empathy reflects not just on how products are made and its impact on the environment but also on how it treats its employees. When the world's richest man Jeff Bezos returned from his spaceflight in September last year, he had what he considered a witty remark at a press conference. "I also want to thank every Amazon employee and every Amazon customer because you guys paid for all of this," he said, dressed in a blue spacesuit and a cowboy hat. This ill-timed remark brought on a considerable amount of backlash and highlighted the news that Amazon employees worldwide had been complaining of dangerous working conditions and unfair pay.
There is an opportunity for brands that cater to woke consumers to be authentic towards their pursuit of sustainability causes without compromising on profit. For retail players, the impact spans across product development to the last mile partner. Last week, Daloop.Earth launched a live carbon calculator that provides business owners with an accurate, visual representation of their potential to reduce global carbon emissions. The new platform leverages data and insights to illustrate the projected positive impact of each business' fleet electrification journey.  The projected carbon saving, measured in tons of CO2, is helpfully illustrated with a range of easily identifiable objects, from Volkswagen Beetle to saltwater crocodiles. Users need only supply one piece of information by answering the question "How many vehicles are in your fleet?" The website features a digitally rendered Earth clouded in CO2, with a scroll feature that shows the growing impact around the world of 0 to 1 million assets attached to the Daloop electric charging network.
"During the pandemic, many businesses had to temporarily trade-off sustainability for public health and safety. Essential stores such as groceries eliminated reusable bag use, and nearly all brick-and-mortar shops strengthened or, in some cases, added new online commerce operations with delivery options. This shifted more sales online that previously would have occurred in-store," said Edward Wong, Senior Vice President, Global Retail Sector Leader at Blue Yonder. "Businesses are in a unique position to start making smarter decisions that consider not only profit but the environment and humankind. With powerful new technologies, these factors are no longer mutually exclusive," continued Wong.
If you liked reading this, you might like our other stories
Green Writing On The Wall
Should Brands Be Investing In Metaverse Real Estate?