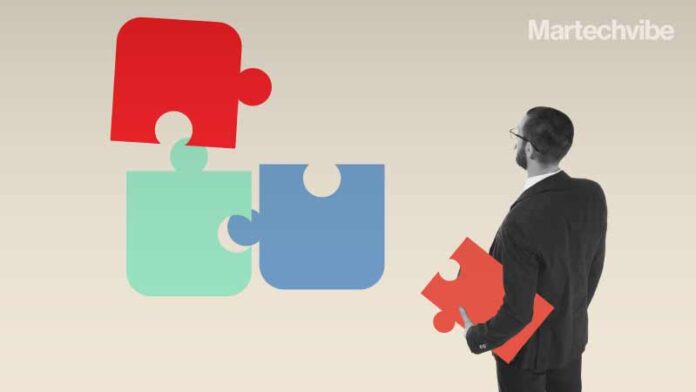 No matter the service or the great quality, brands cannot succeed without amazing marketing. It's an obvious fact but sometimes forgotten. Many brands worldwide do not focus on the value of their martech stack that decides the fate of a brand's success. Investing in marketing technology can allow them to know their customers and make better investments. 
For decades, brands have leveraged available technology to reach out to their customers and increase sales. A martech stack with specific solutions designed to solve particular business problems accounts for nearly three-quarters of a martech stack. We look at seven case studies of top brands in the Middle East.
Company: Emirates Airlines
Mission: Better Website Experience

Martech Solution: UX/UI Design
For customer satisfaction, conversion, and customer goal completion, the loading time of the brand's web page is a critical factor. Traditionally, airline websites are slow to load due to the incredible amount of traffic. Emirates decided to optimise their mobile website, particularly on 3G and 4G networks. Diving into their martech stack, along with technologies and recommendations from Google, they increased page load speeds, making Emirates.com one of the fastest loading websites in the airline industry. They witnessed a 20 per cent decrease in bounce rate and a rise in web user rating. After the effective use of their martech solution, 60 per cent of their website traffic now comes from mobile phones. 
Company: Dubai Airports
Mission: Improved Customer Experience
Martech Solution: Survey software 
Dubai Airport has over 23 million passengers. And, they are always looking to improve their customer experience as the number of flights increases, and air-travelling passengers cause management and customer operations complications. For a better understanding of what works and what doesn't, measure the current customer experience, and implement measures that enable strategic data collections, Dubai Airport deployed QuestionPro from their martech stack. With an extensive survey, the results indicated progressive growth in CX metrics and client loyalty index. With the other data insights, the company successfully managed to enhance airport operations and customer experience. 
Company: McDonald's
Mission: Increase Brand Awareness and Customer Engagement 
Martech Solution: Mobile Gaming
Demonstrating hygiene measures, McDonald's organised a sound-driven marketing campaign during the pandemic. Targeting the Middle East region, where the mobile gaming scene increased, the brand reached out to their customers using mobile games in English and Arabic. They used a dynamic End Card with an Audio and Tap execution to let customers compose hygiene-related sounds. At the end of the mobile gaming campaign, they received 760,000 video views and a 47 per cent engagement rate. After a post-campaign analysis, they reported an increase in brand trust as well. 
Also Read: Marketing With Data Lakes and Data Warehouses
Company: Careem 
Mission: Better Media Buying Strategy
Martech Solution: A campaign Measurement tool
When Careem was relatively new, its objective was to benchmark its organic traffic against the paid activity and create a better media buying strategy to scale the business. To understand the entire user journey from the campaigns, they used Adjust's services from their existing pool of martech stack. By tracking all the event data to its servers, Careem began to understand their customers, and based on the insights, created better custom offers. Additionally, by using a Fraud Prevention Suite, the company was able to push away mobile performance fraud and prevented wasting media budgets. Through the measurement tool, the company was able to increase bookings by 35 per cent.
Company: Etisalat 
Mission: Increase Etisalat's Smiles app sales and drive stronger engagement
Martech Solution: Data-driven insights and targeting technique
Creating an innovative Smile app launch campaign, Etisalat utilised data and insights combined with targeted marketing techniques to elevate business. Leveraging Initiative Media and Google's BrandLab, the data-driven insights helped them develop campaign messaging and conceptualise an innovative app launch. The brand used ten different 'bumpers' (six-second video ads) that showcased the customised messages related to the gathered data insights. The innovative approach revealed a 35 per cent increase in acquisition rate and an application engagement boost of 24 per cent. 
Also Read: What's in Your Stack? B2B Enterprise Tech Edition
Company: Dubai Properties
Mission: Lead Generation
Martech Solution: Third-party verification platforms 
In recent times, there are many attributes from location, social opportunities, and safety to the price that make it difficult for developers to acquire customers. Dubai Properties wanted to generate leads from the cluttered ad space. The brand decided to promote their La Vie residence with a combination of a unique experience, customer behaviour insights, and mobile campaign engagement. Brand recall metrics, ad recall, and engagement rates were important KPIs that had to be measured. With the help of third-party verification platforms, the brand was successful. La Vi received over 26 per cent uplift on ad recall and  11.1 per cent uplift on brand recall. Around 50 per cent of units were sold in the first two weeks, and 17 per cent of web leads became qualified leads.
Company: Majid Al Futtaim
Mission: Brand awareness
Martech Solution: Audio branding through The Sound Company 
When Majid Al Futtaim believed that there was a relatively low level of awareness of its brand, they decided to leverage the martech services offered by The Sound Company. The strategy was to take the existing sonic logo and create a bolder version of it, placing it across touchpoints. The brand's marketing assets were given variants that included bespoke event music, new ringtones based on the sonic to download, notification sounds for the website and apps, and podcast sounds. Additionally, a physical sound installation with several soundscapes on various areas of the mall was added. There was an 8 per cent increase in customer happiness. 
---
Want to know more about topics like this from industry thought leaders? The Vibe Martech Fest (VMF), an in-person edition under the theme "Next is Now", will deliberate on key issues like consumer behaviour, data and personalisation. The event is scheduled on 7th and 8th of September 2021 in Dubai, UAE.