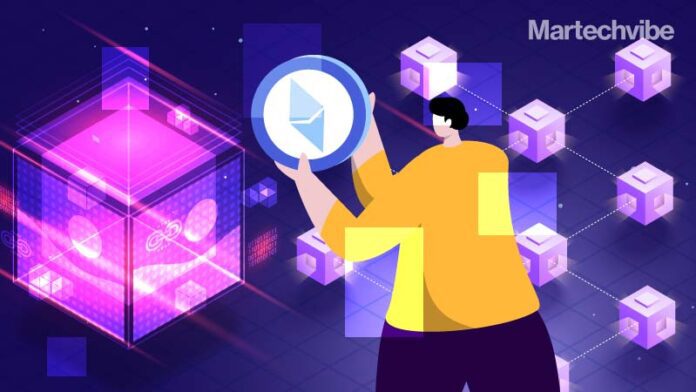 From McDonald's and Ray-Ban to Adidas and Prada, we spotlight the most exciting forms brands used non-fungible tokens (NFTs) in their marketing mix
Over the past few years, blockchain adoption has grown exponentially in businesses, including sports. After NBA partnered with Canadian-based Dapper Labs, makers of the CryptoKitties game, to make its version of a collectible digital asset, sports collectibles saw significant growth in the NFT space.
In January, EX Sports launched a digital sports collectibles platform that allows sports fans to buy and sell NFTs of their favourite athletes, and not just digital sports collectibles, last  October, Dubai-based ColossalBit Management Consultancies won the bid on the NFT image of the world's first augmented reality NFT mural "Future NFT Dubai" Voice note Art by artist Amrita Sethi. The company paid a whopping $56,000 for the mural, which is now Live at the Dubai International Financial Centre (DIFC).
Furthermore, MENA based companies BEL Group and Zenith Media, bought the world's first Non-Fungible-Token (NFT) for the podcast, Maida, at an undisclosed cost.
Although NFT started as a way for digital marketers to monetise their work and connect with their supporters, it has created a vibrant economy served by dozens of marketplaces.
When it comes to brand marketing, NFT has created excitement.
Here is a list of brands using NFTs to drive their marketing plans:
Ray-Ban
The designer sunglasses brand is attempting to become a significant player in the Metaverse. Ray-Ban entered the NFT space with its NFT featuring iconic Aviator glasses in collaboration with German artist Oliver Latta, which was auctioned on OpenSea. The brand has also collaborated with Meta (Facebook) on AR glasses. Mark Zuckerberg said that Meta's next hardware product would be the smart AR glasses produced in collaboration with RayBan. Meta will combine the glasses with AR features with RayBan frames.
McDonald's
McDonald's added McRib's limited collection to its menu in November 2021, its first NFT promotion. McDonald's allocated a few NFTs named 'MCNFT' among the virtual collectible art collection, focusing attention on the McRib to create excitement about the product's temporary return and limited availability. The limited edition of McRib NFTs was for those who retweeted the brand's invitation. It was retweeted by more than 21,000 people within a few hours, and around 93,000 did the same this January.
Nyan Cat GIF
The widely popular Nyan Cat GIF, a pixelated grey cat seen in Pac-Man or Atari in the 1980s video game, turned ten last year. The creator, Chris Torres celebrated its anniversary by selling a digital asset NFT at auction. The NFT version of the Nyan Cat GIF was sold for around $500,000 on the crypto auction site, Foundation.
The price boosted in the final 30 minutes of bidding from 15ETH (roughly $18,000) after having started around 3ETH ($5,000).
However, Torres didn't stop here. He scheduled an auction on Foundation, where memes are auctioned off as NFTs.
Mattel's Hot Wheels
Last year, Mattel offered NFTs of its highly collectible Hot Wheels brand by issuing around 40 different types of NFT Hot Wheels designs in November with a price starting from $15 each. It came with the product in a pack of four or 10 NFTs highlighting animated iconic designs of its cars. With more than 5,000 NFTs redeemable for a physical version of exclusive Hot Wheels, each collector has a five per cent chance of landing on a unique vIRL token and owning a limited-edition real-life die-cast vehicle.
Clinique
Last year, beauty brand Clinique established its presence in the Metaverse with the launch of its first digital collectible, a limited edition NFT. The brand created just three editions of its first NFT, named "MetaOptimist". Rather than selling these NFTs, Clinique gave its Smart Rewards members the chance to receive the NFT and get free products once a year over the next decade when they share "stories of optimism" on Instagram, Tiktok and Twitter.
Adidas and Prada
Recently, Italian luxury fashion house Prada and sportswear giant Adidas, who ventured into the Metaverse, collaborated to launch a new NFT project built on the Polygon network. The two brands came up with one of its kind NFT by allowing their fans to contribute their unique designs. As per the press release, 3,000 community-sourced artworks will be minted as NFTs and compiled as tiles in a single mass-patchwork NFT designed by renowned creative coder and digital artist Zach Lieberman.
The people who submitted their designs will be the owner and could sell their NFT on the secondary market. These NFTs will be auctioned online on digital art marketplace SuperRare and displayed as a large-scale installation in Prada and Adidas flagship stores.
Ubisoft
In November 2021, Ubisoft revealed plans to implement NFT into its games and develop blockchain games. And a month later, the brand became the first big-name game developer to publicly enter the NFT space with its NFT-based platform called Ubisoft Quartz. Players can earn NFT cosmetic items to use in Ghost Recon Breakpoint on this platform. However, it did not go down well, as many gamers asked Ubisoft to back off the idea of NFTs in its games.
Warner Bros
Even the movie industry was not immune to NFT fever. In November 2021, Nifty, the social NFT platform, collaborated with Warner Bros to launch Matrix Avatars on Blockchain. The brand used the NFT project to promote the fourth movie, The Matrix: Resurrections. Now, it's common to launch NFTs before big movie releases, and this was one of the first initiatives to take a go at it. Later in the same month, Warner Bros launched the sale of 100,000 NFTs of "Matrix"-inspired avatars for $50 each.
Australian Open
Last month, Australian Open (AO) teamed up with Sweet.io, the NFT and Digital Collectible platform to release the AO Decades Collection, featuring six commemorative NFT collections celebrating the iconic decades of the AO. The AO is offering tennis fans the opportunity to purchase NFTs that automatically update with metadata collected from the season's first Grand Slam. The collections include each of the decades from the 1970s to the 2020s. Only 6,776 AO Art Ball NFTs were minted.
Playboy
Last year, lifestyle brand Playboy came up with an ambitious new NFT project, called Playboy Rabbitars, inspired by the brand's iconic bunny logo. The brand offered 11,953 unique Rabbitars, 3D rabbit characters, in NFT. Each character had some unique traits, such as background colour, fur, glasses, and props. The Rabbitars serve as a reimagined Playboy Club, giving owners access to benefits like special members-only events, merchandise, artwork, and exclusive artist collaborations, for 0.1953 ETH (approximately $730).
Takeaway
With almost every brand coming up with NFTs to serve up loyalty rewards and physical product perks, making the process of acquiring an NFT more accessible to the consumer  it is truly becoming a valuable part of a brands' strategy for digital engagement with consumers in a hype-driven market.
If you liked reading this, you might like our other stories