Top Women CMOs in the Middle East 
Ahead of Women's Day 2021, Martechvibe brings you a list of marketing leaders who have carved a niche and impacted enterprises in the Middle East and beyond. Hana Ibrahim Marketing head at Cisco Middle East and Africa Having completed her Bachelor at the University of California in 2005, Hana joined Cisco in 2007 as a […]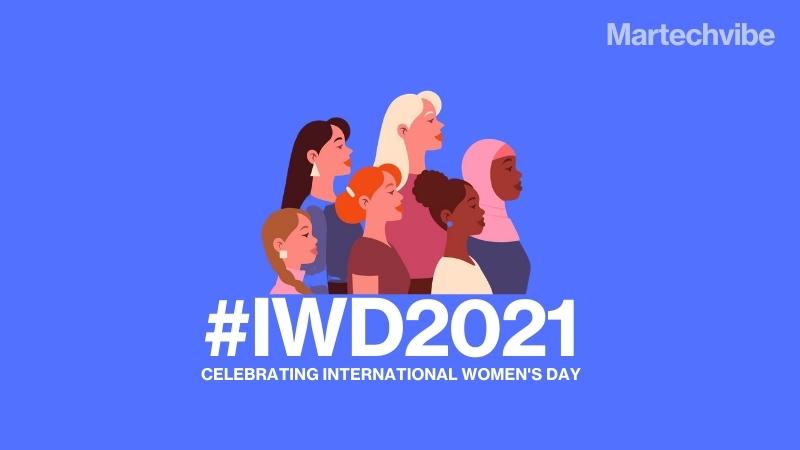 Ahead of Women's Day 2021, Martechvibe brings you a list of marketing leaders who have carved a niche and impacted enterprises in the Middle East and beyond.
Marketing head at Cisco Middle East and Africa
Having completed her Bachelor at the University of California in 2005, Hana joined Cisco in 2007 as a Marketing Manager for the Middle East and North Africa. She has more than 13 years of international experience in marketing, communications, and business development. She has expertise in leading high-performing teams, redesigning the lead generation process, and developing and executing robust marketing strategies. 
CMO, General Motors. The Middle East and Africa
Kelly MacDonald is the CMO of General Motors Africa and the Middle East.  She leads the regional teams accountable for brand communications, advertising, digital marketing, retail experience, and consumer engagement. MacDonald started her career with GMC advertising and media as a senior manager in Detroit in 2016.  She holds a Bachelor's degree in marketing from Michigan State University and a Master of Business Administration from Oakland University. 
Head of Marketing, Google Cloud, Middle East, Africa & Turkey
Dina is an emerging markets specialist who has worked in Europe, Africa, and the Middle East. She has more than 17 years of experience across the commercial spectrum. She has handled positions in Marketing, Product Management, and Sales across various geographies in Europe, the Middle East, and Africa. Dina received her Bachelor's degree in Computer Science from the University of Manchester and an MBA from London Business School. She has also completed leadership and strategy certification from Harvard Business School.
CMO, L'Oréal, Africa and Middle East
Sanna Bougazzoul, the CMO at L'Oréal, and manages over 20 brands and has supervised L'Oréal Middle East's digital transformation. Bougazzoul holds a Bachelor's degree in Marketing Management from the International Institute for Higher Education in Morocco (IIHEM). She has more than 15 years of experience in the Middle East, focusing on consumer centricity and digital and marketing transformation insights. She is committed to driving digital transformation, encouraging the shift to digital/ROI measurement, and leading the acceleration of e-commerce in the Middle East. 
CMO, IBM, Middle East, and Africa
Stanton has over  25 years of experience in three large IT Multinationals. She manages marketing and sales execution across Geos and IBM Matrix with the strength and knowledge to create alliances and synergies to grow business. Stanton has driven multi-disciplinary and multi-lingual teams to reach goals in challenging environments. She has gained success in compelling business transformation and cultural change through strong interpersonal and leadership skills in sales and marketing. Stanton received the prestigious Gerstner award in 2019.
Vice President, Group Media and Social at Emirates NBD, UAE
Cheblak graduated from the University of Florida and has over 15 years of experience in the media and marketing industry. Her passion and excellence have supported Emirates NBD's media and social media strategies. She joined Emirates NBD in 2007 and helped manage the launch of the group's new brand identity. Cheblak has successfully driven Emirates NBD's numerous social media platforms and helped them gain exceptional customer engagement.
Director of Marketing, Sheraton, Jeddah
Wejdanis is the Director of Marketing Communications at Marriott International, Sheraton Jeddah. She is an experienced Marketing professional with a history of working in the hospitality industry. And has experience in varied fields like leadership, marketing and communication, brand management, brand building, and forging partnerships. Wejdan Yamani is also a certified digital marketer by CPD and hospitality marketing and hospitality management from Cornell. 
Director of Marketing at RAKBANK
Banali has been with RAKBANK for the past fourteen years. She pursued her Master's in Marketing from the Times School of Marketing. After her post-graduation, she worked for American Express for almost a decade. After AMEX, she joined RAKBANK as the Head of Marketing. 
Banali is responsible for growing brand dominance and driving advanced marketing strategies. She has rolled out various campaigns and products that led the bank to earn several international awards, such as the Summit International Creative Awards and Advertising Campaign of the Year award by the Asian Banker.
Director of Marketing and Communications at Smart Dubai
Alia Al Mur is an experienced marketing and public relations professional with a history of working in government digitisation. She holds a Master's degree in International Relations and Diplomacy from Zayed University. Alia Al Mur has experience in negotiation, marketing management, event management, media relations, corporate communications, and culture change.
CMO, Cigna Insurance, Middle East
Lianne has worked in various sectors such as health, wellness, and the insurance industry. She is an expert in marketing management, business planning, integrated marketing, digital strategy, and reputation management. Lianne is passionate about digital therapeutics and its ability to manage or prevent disease proactively. 
Vice President of Digital and Marketing, Majid Al Futtaim
Sonjo has extensive experience in building and enhancing marketing strategies to facilitate the attainment of established goals and objectives. She is a transformational leader with comprehensive knowledge and understanding of the quick and changeable business environment and the ability to develop and sustain fruitful relations with key stakeholders to maximise the organisation's bottom-line. 
Head of Marketing Communication, World Trade Centre, Dubai
Laureline is a senior marketing communication manager with over 17 years of experience. She has expertise in developing cutting-edge and PR digital marketing events strategies. She possesses professional marketing communication, business and development strategy, digital/social media, PR and public relations, development & execution, copywriting, and event organisation. Laureline holds a Master's degree in Communication Marketing from CELSA Paris IV Dauphine.
VP of Marketing at Schneider Electric, Middle East and Africa
Firdaus Shariff is responsible for the strategy and development of marketing functions, including brand reputation, demand generation, digital customer engagement and experience. She has over 17 years of experience in increasing market share, brand visibility and driving a digital-first mindset. She has spent eight years in marketing at Cisco and a further nine years at SAP. Firdaus holds a B.Tech in Software Engineering degree from the University of British Columbia in Canada.
Head of Marketing and Corporate Communication, Al Masaood, Abu Dhabi
Marwa is an expert who has led marketing and communication functions. She has 20 years of experience across various fields, like strategic management, personal branding, media relations, creative messaging, brand management, and growth marketing. She holds an MBA degree and Bachelor of Science in Management Information Systems (with honours) from the American University of Sharjah.
Chief Data Officer at Choueiri Group
Youmna is the Head of Data at Choueiri Group. She holds a PhD in computer science from the University of New South Wales. Youmna has expertise in marketing analytics with a background in data analysis, predictive modelling and econometrics. She manages all factors of the data team and data-related product solutions at Choueiri Group. Youmna has also worked as the Director of Business Science at Mediacom Australia. She specialised in data planning and statistical analysis and their use in the Comms Planning process at Mediacom Australia. Before Mediacom, Youmna worked as a data scientist at National ICT Australia.  
Marketing Director at Audi Volkswagen, Middle East
Petrovski has 16 years of experience in the advertising industry as a marketer specialised in digital, content marketing, social media and advertising. She started her career with a marketing agency with Publicis Belgrade and has worked with brands like Coca-Cola Company and L'Oréal. In 2011, Petrovski joined Memac Ogilvy Dubai and later started her career on the client-side in the Volkswagen office in Dubai.
She holds an honours degree in Management in culture and Cultural Policy from Balkans University. 
Head of LEGO Marketing Middle East Africa
Ula is responsible for LEGO marketing in the Middle East and Africa and is committed to making the region LEGO experiences that delight and educate. She has been part of the LEGO Group for more than seven years now and shifted to Dubai's regional office from Denmark. She's a passionate, insight-based marketer with more than ten years of experience through different markets within LEGO and before in P&G.