How to Really Measure Consumer Engagement
Digital marketers focus on metrics like views, brand recall, time spent, and sales. However, there is more to data than just measuring performance. The right information can shed light on how customers see them, measure the engagement and increase ROI.  Customer attention spans are declining, and in this age of information overload and connected technology, […]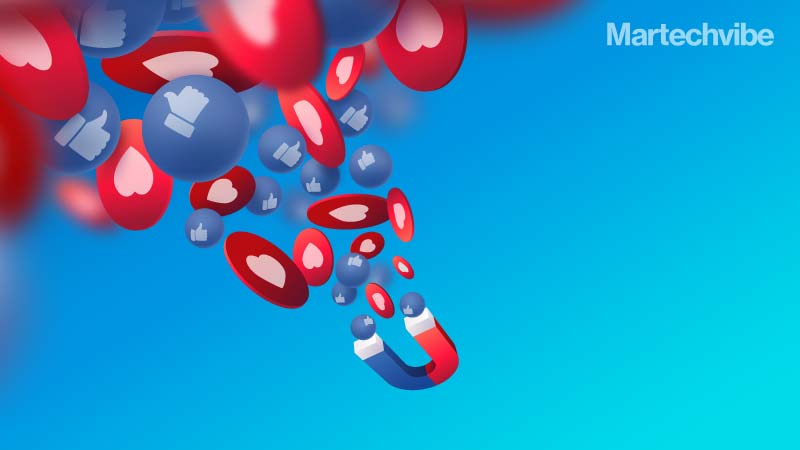 Digital marketers focus on metrics like views, brand recall, time spent, and sales. However, there is more to data than just measuring performance. The right information can shed light on how customers see them, measure the engagement and increase ROI. 
Customer attention spans are declining, and in this age of information overload and connected technology, many elements are vying for the individual's attention. Some win, some lose. After all, there is only so much information that a human mind can process. 
However, knowing the facts up to the last detail about your customer, their reasons for associating or not associating with a brand. Understanding the reasons, and crafting strategies to counter customer churn. Until the last details if studied, all the facts will help marketers see their customers in a new light and help their brands succeed.
This means that marketers must learn the intricacies of communicating with customers. Here we list a few successful strategies that will help you measure your customer engagement.
What is customer engagement?
According to Gartner, customer engagement is the art of communicating with customers through various channels to grow and connect with them. Offered by the enterprise and chosen by the customer, the interactions between the organisation and its customers is called customer engagement. Customer engagement is important because it helps your brand by creating a stronger and loyal relationship with your customers.
Why customer engagement matters?
Customer engagement helps buyers and suppliers in the same manner by extending close rates while satisfying current B2B customer expectations. Keeping clients engaged throughout their buying journey promotes customer loyalty and helps collect valuable customer data.
Higher customer interactions lead buyers to discover their brand value and provide them with customer insights.  And those customer insights may support marketing decisions like retargeting and content development, along with sales processes like messaging and outreach. 
Also Read: Gaining Maximum ROI with ABM and B2B marketing
Measuring performance and benchmarking process
Brands can utilise regional and industry benchmarks to track their marketing campaigns' success and measure success over time by using these benchmarks for trend analysis.
This will assure businesses gain an accurate measurement of advertising performance outcomes and help them follow this progress over time, leading to a matured understanding of their campaign and the best areas for increased investment.
No single metric that defines success
There is no single metric that confirms the success of an ad or campaign. In reality, a mixture of metrics is required, as this gives a holistic view of performance. Therefore, if brands think they can focus on one or two prescribed metrics as indicators of success, they're mistaken. 
Measuring each impression over every channel available and utilising a wide range of metrics to discover/decide about audience engagement with the advertisement is what needs to be done to measure success.
Find metrics that value business objectives
An essential part of practical measurement is by choosing the metrics that value the marketing and business objectives. These vary based on the business and the specific campaigns operated by them. Hence, businesses must understand all the metrics and performance signals available to them.  
Storytelling as a form of customer engagement
How brands report their success and communicate with stakeholders matters, and it is unique to every organisation.
For publishers, for instance, attention metrics will permit demonstration of the significance of their media inventory and the nature of their audience.  
Likewise, agency marketers can infuse confidence in clients by presenting detailed campaign results with deep insights that show people's engagement with ads, what ads performed best, and why. 
While, brand-side marketers will learn about the campaigns that their agency or internal teams are running to perform with more granularity.
Also Read: Designing Marketing Automation Campaigns for Better ROI
Learn core attention metrics
Active-Page Dwell Time: This metric records the time spent with content in the web browser's leading edge tab, a reliable way to measure time spent with content. It is utilised all across desktop display, mobile, and branded content.
In-view Time: This is standard attention metrics that measure the quality time spent by people with an ad once 50 per cent of pixels are in sight for a minimum of one second. It is generally used on mobile and desktop displays.
Per cent Video Played In-View: This is a more robust indicator of attention for video ads. It estimates the percentage of videos watched by viewers while the ad was in-view.
Low churn rate
Customer engagement is directly tied to a business' retention effort. The lower the churn rate is, the higher the retention rate is, which indicates satisfactory customer engagement.
High referral rates
Referrals are among the most important benefits of a business' customer engagement efforts. If customers refer your services to others, the engagement levels are high.
Conclusion
Marketers must remember that engagement fuels retention. A well-engaged customer is likely to stay with or continue using a product or service for a long time, thus improving the retention rate. Customer engagement and retention go hand in hand. The more valuable customers feel a business' offering is, the longer they will be willing to stick around.