How Retention Beats Customer Acquisition
Industry experts come together for a webinar hosted by MarTechVibe in partnership with WebEngage to discuss customer retention strategies during the Covid'19 crisis In this era of rapid advancement of marketing technology, new insights on customer loyalty have fuelled a shift in marketing ideas. Customer retention strategies are now the game changers for a brand's success. […]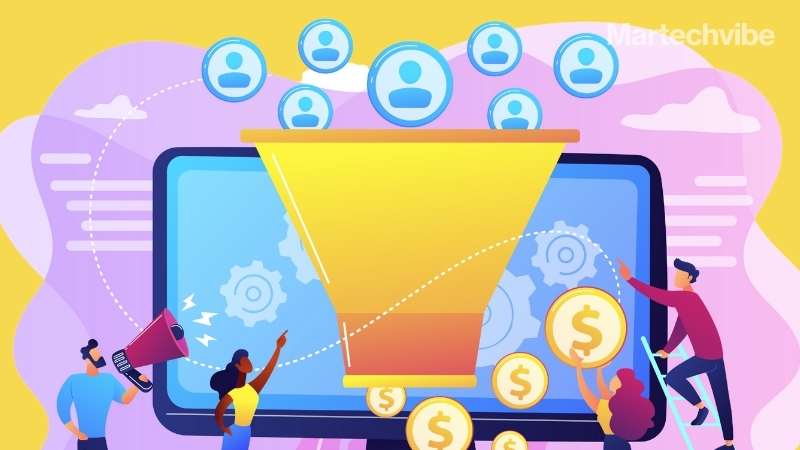 Industry experts come together for a webinar hosted by MarTechVibe in partnership with WebEngage to discuss customer retention strategies during the Covid'19 crisis
In this era of rapid advancement of marketing technology, new insights on customer loyalty have fuelled a shift in marketing ideas. Customer retention strategies are now the game changers for a brand's success.
Martechvibe recently held a webinar 'Discussing the Pareto Way', moderated by Steve Lok, with leading industry experts as speakers. They analysed customer retention and loyalty in the current market dynamics.
Acquisitions an Easier Task?
According to a recent report, 44 per cent of brands have heavy acquisition strategies and only 16 per cent of them focus on reducing churn. Though it is easier to work on acquisition, focusing on customer retention is highly desirable and a source of value. Brands find acquisition to be a more straightforward strategy as retention requires additional time, thoughts, and resources. Panellist Leena Khalil, COO of Mumzworld said "If you look at organisations that do choose retention, their revenue is 7x times more than the others in this field. The internal learning and processes you have to imbed are complicated and difficult, but worth it."
Before the digital era, if an organisation wanted to grow, they focused on acquisition, which was easy. With time and the industry's technological progress, the key metric for organisations is customer lifetime value (CLV). They focus on managing a sustainably large portfolio that can impact both the top and bottom line. According to Panellist Gino George, head of customer analytics and AI at First Abu Dhabi Bank, "Personalised strategies fuelled by data and AI has an increasingly critical role to play in retaining customers as compared to the acquisition, which is less data-driven. "
Retention takes effort but is worth it
Retention strategies take a massive chunk out of the company's funds. Even for a small business getting a million or two in revenue requires budgets. For more prominent legacy companies, the effort increases as it is primarily known to be offline, and noisy omnichannel platforms can create complications. To develop effective strategies, panellist Apoorv Sood, VP of sales at WebEngage, suggests brands need to retain, engage, and grow their customers by leveraging already existing data. An innovative moulding of the data to create retention and engagement strategies is the key.
Read More: Content Marketing in 2021, Why Enterprises Consider it a Primary Tool?
With a lot of noise and advertising, data is being chased on social media, retargeted, and pitched to consumers all the time. Apoorv reckons that customer experience is the key to brand loyalty. "Several companies think discounting is the way to go. Incentives are appreciated sure, but quality and user experience will win brand loyalty."
On the other hand, Leena challenges the core meaning of brand loyalty. According to her, "Getting a great service is not abnormal, and it's not going to bring them back. Customers come back to a brand that inspires them." Leena believes brands have higher customer value if they serve a curated audience and not offer everybody everything.
AI to the rescue?
Panel Moderator Steve Lok, former global head of martech at The Economist and Founder of M Matters questions the impact of technology and when a holistic customer data is acquired, how does AI help? "Scalable AI platforms figure out the next best action that needs to be done across every channel. The ability to come up with algorithms that test different aspects and further optimise customer engagement has helped develop trust points," says Gino.
Paperless onboarding process impacts the churn, according to Gino. With unprecedented digital growth, the process has to be simple yet personalised. "In the UAE, almost every record is digitised. All one requires is the biometrics of a customer. The fulfilment of receiving the product as soon as possible is equally important," he said.
It's about CLV
Customer lifetime value involves a lot more than data analysis and AB tests. Leena shares, "Apart from using automation, workarounds and listening to customers is crucial. There are three pillars – commerce, community, and content. A dedicated team working on committee dissect data, and customer analysis is impactful."
Read More: The Importance of Customer Experience In 2021
According to a survey, it is 33 per cent cheaper to sell to loyal customers than look for new ones. The conversion rate of new customers ranges between 5 and 10 per cent while there is an over 60 per cent chance of converting an old customer. Since 80 per cent of customers reach out to their peers for reviews, good customer experience is imperative. "Unless a brand has good service levels and a seamless onboarding process, there will be no good voice of the customer. Loyalty is a process, and it requires time and money," adds Apoorv.
Reach and reinforce
Reach and reinforcements are the two components of retention, and according to Gino. "Brands need to develop algorithms that refigure the customers' behaviour, and the impact of customers that leave. Brands must identify the top 20 per cent of their customers." In terms of retention costs, Apoorv believes that when brands successfully deliver across the funnel (attention, interest, desire, and action), to their new customer, the second time around becomes much cheaper.
With just a month into 2021, the panellists expect a few new trends to impact customer loyalty and retention. They believe that the concept of anti-globalisation will play a pivotal role soon.  Several legacy brands will shift online with manufacturing and delivering of products being localised. Moreover, with increasingly sophisticated algorithms, loyalty programmes are expected to become more prominent with new brand tie-ups.
With huge retails stores like Zara shutting down and other top-shelf brands being bought by online stores, probing customer data with AI and creating effective loyalty programmes is on top of the priority list across industries this year.