Counting on Experiences
Despite the pandemic, brands across industries are sensing the need to offer innovative experiences to customers. The experience economy is here to stay. Laila and her group of friends want to hang out in a café with board games rather than a traditional coffee shop. Fred wants to first experience the latest iPhone features in […]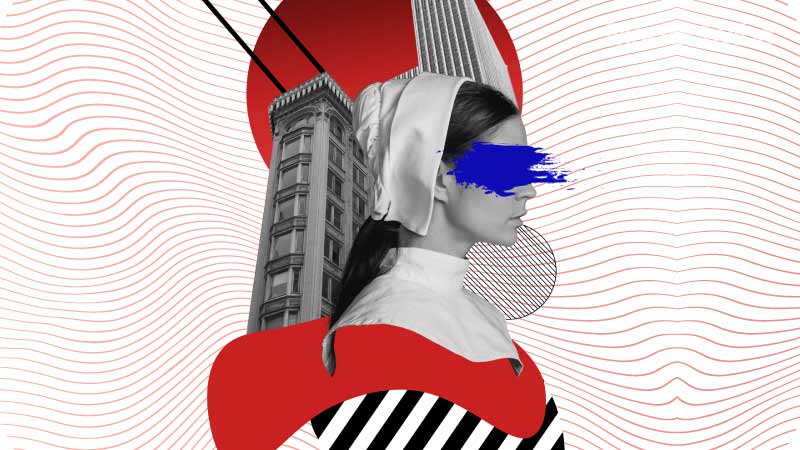 Despite the pandemic, brands across industries are sensing the need to offer innovative experiences to customers. The experience economy is here to stay.
Laila and her group of friends want to hang out in a café with board games rather than a traditional coffee shop. Fred wants to first experience the latest iPhone features in the Apple store rather than buy it online. Mohammed Suleiman wants to relax at the airport lounge drinking a can of soda rather than sit by the boarding gate waiting for the flight announcement. It's all about experiences, and we are deep into it.
In the last 20 years, companies have been experimenting with experience marketing strategies and little did they know that the experience economy would become the real deal. People are enjoying dining experiences, spending time and money in restaurants and clubs rather than grocery stores. McKinsey reports that more consumers have begun to shift their expenditure to experiences from traditional goods at a speed of 3.9x. Brands across industries are sensing the urgency to create experiences. 
From exclusive experiences at escape rooms, rage rooms, and salt rooms to toy stores offering aisles of free-to-use toys and retail stores with AR/VR experiences, the experience economy has grown to occupy several facets of the business world. Experts strongly believe it to be a permanent shift and not a temporary trend. 
A study by Harris Group revealed that 72 per cent of millennials want to spend their money on an experience rather than a product. Nevertheless, experts warn companies to not be under the impression that millennials are the ones who are drawn towards experiences. It is the oldest and the wealthiest consumers who top the list. People who might not have ever dreamed of buying experiences are the most motivated to indulge. Soon, the experience economy will have companies fighting to create unique, personalised and memorable experiences. 
Seeds Were Sown Decades Ago
The term Experience Economy was introduced by Joseph Pine II and James H. Gilmore in 1998. According to the duo, it would be a state-of-the-art economy. They believed that the memories that marketers could make for customers would become the product: Selling experiences. 
It's not just a car. It's a caaaaar. Remember the Nissan advertisement from years ago? They demonstrated their product as an experience ladled with emotion. 
In the last two decades, Chief Experience Officers and Chief Customer Officers rose from a negligible number to over 50 per cent. Back in the day, family entertainment centres such as Chuck E Cheese, bowling alleys, and gaming centres were the only means of experiences sold. Brands like Top Golf, Soulcycle, and Cirque du Soleil took significant leaps in including experiences.
In 2010, Westin Hotels partnered with New Balance to offer the customers staying in the hotel free New Balance workout gear, complete with their sneakers. The guests had the opportunity to not only get the first-hand experience with the brand quality but also to work out. A successful dive into the experience economy, the hotel chain also partners with Fitbit now. 
In 2017, Nestle converted their Nespresso product into an experience by launching boutiques that displayed coffee machines, capsules and offered new coffee tasting rituals. 
More recently, Cathay Pacific announced that it is offering Premium Economy Class to its customers flying the Dubai-Hong Kong route. Its technologically advanced Airbus A350-900 promises a better flying experience with an innovative inflight entertainment interface, LED mood lighting, and extra-wide cabins. 
Also Read: Is the Creator Economy Coming of Age?
The Pandemic-led Apocalypse Averted
From 2013 to 2017, the expenditure on live entertainment was ahead of Personal Consumption Expenditure (PCE) growth. Although the pandemic dulled the live entertainment shows, in certain countries such as Australia and New Zealand, the experience economy is already in its prime. 
A Winterberry Group study revealed a 6.3 growth in expenditure for experiences, right before the pandemic. In 2020, an Epsilon reported that over 33 per cent of customers are still reluctant to take a stroll to their local retail stores until the end of the pandemic.
However, in the post-pandemic, the experience economy will be stronger, as it is poised to benefit from pent-up demand. Vice Media has cited a study (in support of bringing back their 29Rooms experience) in which 94 per cent of Gen Z and millennials say they plan to attend in-person experiences as early as the summer. 
Disneyland has been the epitome of brand storytelling through live experiences for customers. Although the pandemic affected the company, experts predicted that revenue would shoot up soon after it reopened. As expected, when Shanghai's Disney theme park reopened in May, tickets were sold out in minutes.
Besides, several companies came up with innovative strategies to keep the spark of experiences alive through experience design. Although the concept has existed for a while, it had become an important component of business operation during the pandemic. Companies that once offered certain experiences needed to assess the gap between their experiences and new customer demands for better alternate ones. 
For instance, Uber suffered a massive drop in its rideshare experience, so they launched grocery, prescription, and food delivery contactless experiences. Airbnb suffered overnight cancellations, but they re-designed their website to offer customers beach houses and farmhouses that were hygienic and less than 300 miles from their location. The company also launched a new experience called Monthly Stays. When the company went public at the end of 2020, they were valued at more than three hospitality chains combined. 
They also offered online experiences complete with cultural ties, such as Tango concerts from Argentina, wine tours in Ireland, and family baking classes from the US. Even Apple recently acquired a VR company NextVR that broadcasts live and recorded events and concerts by leveraging VR. 
Also Read: Getting E-Commerce Right
Setting Experience in the B2B World
Business events, trade shows, and tech fests such as GITEX and Expo 2020 have also found their place under the umbrella of the experience economy. There are three main centres for experiential expectations. First, the liberty to witness from anywhere. Consider the Ted Talks, its content is available for free on the web, and audiences are not required to travel to attend the event. 
Secondly, countless opportunities while participating in business events. Take SXSW, for instance. Its leading-edge educational content runs for 10 days, offering several unique opportunities for customers. Thirdly, an inspiration that lasts beyond the duration of the event. For example, the artists who participate in the Burning Man festival set the tone and direction of digital experiences that one witnesses every day. The motivation that stems from it increases customers' desires. 
Business experts crave such experience-driven event organisations that drive newness, inspiration, and ease of access.
Emotions + Technology = A Successful Experience
While technology cannot replicate the emotions of a live experience, the AI, ML, and AR/VR capabilities can exponentially elevate the emotional sense of customers and cause a spike in revenue growth. Even global entertainment brands like EventBrite and Live Nation leverage technological elements. 
On the other hand, some experts believe technology is not the only carrier of a good experience. The absence of human elements such as empathy, engagement, and personalisation can be the deal-breakers. Integrating technology along with emotion is critical. For instance, Smart Salem Medical Centre offers a paperless robotic welcome, complete with coffee, water, and conversation. VRHealth also created VR programs for its patients to help them keep calm during medical procedures. 
A Salesforce research study revealed that 75 per cent of buyers expect personalised customer experiences from companies. Now imagine personalisation offered as part of the experience itself. CX experts believe staging personalised experiences with the help of data insights and analytics is the most efficient strategy.
Brands should take the time to know their customers, gather data insights about each, and offer a personalised experience for better business results. Netflix offers an entertainment experience to customers on their smartphones and gets it right with their personalised recommendation data algorithm. 
Also Read: Data that Drives Dynamic Insurance Plans
Innovative Experiences 
An aerial photography adventure with Grant Duncan-Smith, or discovering slow food with Abruzzo Honey. When a financial services company offers such priceless experiences, customer loyalty is certain. Launched in 1997, Mastercard's Priceless experience marketing campaigns was nothing short of innovation. Moreover, the pandemic allowed them to extend their campaign with virtual experiences such as a virtual tour to the Monte La Reina castle or a virtual Carnegie Hall concert. 
In May 2016, chocolate lovers enjoyed a luxurious massage while chunks of new Cadbury chocolate flavours popped into their mouths. Gifting such an experience to a chocolate lover would be much better than a wrapped box of heart-shaped chocolates. Wouldn't you agree? 
Gifting experiences are becoming increasingly popular, and with high customer expectations, innovation is critical. From wacky-themed restaurants, blind tasting experiences to conducting product-themed festivals, creativity is key to the long-lasting survival of the experience economy. 
However, such in-person events, including trades shows, concerts, festivals, and pop-ups, should not be considered the fundamental components of the experience economy. Experts reinstate that everything and anything can be turned into an experience. 
For instance, the mere process of unboxing a product is considered to be an experience. With online shopping being a favoured medium of shopping today, packages are the most sought after experience that excites consumers. Unboxing videos are a social media trend, and they contribute to the experience economy. DTC brands such as Glossier have already over 73,000 unboxing videos on YouTube. An enticing session can develop powerful brand loyalty and provide the brand with user-generated content online. 
An added footnote to the value of innovative experiences is the concept of experiential bonding. Cornell University reports that sociality increases with experiential purchases. For instance, attending events and sharing experience videos can make individuals feel more connected to each other.
Experience, Now and Always
Deeper into the economy, experts predict that experiences will continue to offer the most value to businesses and the most sought-after innovations to the customers across industries. Companies must integrate experiences not only in their marketing strategies but into the core of their business operations. Experts recommend sponsorships and partnerships with leading experience makers such as Apple and Disney to be a good start. 
The road ahead is wild with hyper-personalised, innovative, and technology-enabled experiences. Was it only yesterday, when a road trip to Disneyland or climbing Everest through VR was labelled as the experiences of a lifetime? It can be so much more.