CMOs Need to Rethink Their Roles in 2021
The pandemic has reinforced the significance of the CMO role across all the business spectrums. A function that is ever-evolving as it increasingly becomes cross-functional and not just limited to marketing. And with the economic downturn, this leadership role will continue to reinvent itself. Marketing leaders in the Middle East will soon be required to […]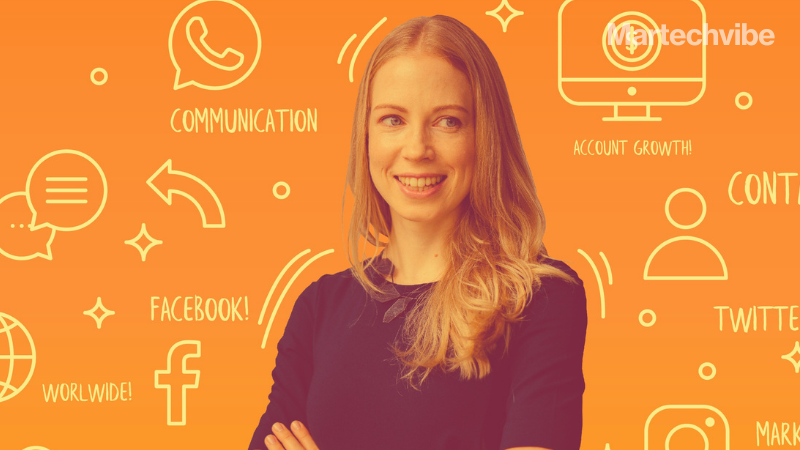 The pandemic has reinforced the significance of the CMO role across all the business spectrums. A function that is ever-evolving as it increasingly becomes cross-functional and not just limited to marketing. And with the economic downturn, this leadership role will continue to reinvent itself. Marketing leaders in the Middle East will soon be required to re-establish their positions to make the consumer experience core to their operations.
No wonder this would expand beyond advertising, promotional endeavours, and management. In 2021, the economic challenges will expose the deficiencies of marketing technology, processes, and systems that survived in more robust growth.
The near future will see CMOs becoming Chief Market Officers, building a brand through company culture, and delivering top-notch experiences to drive revenue. CMOs will need to be savvier at communicating the market's point of view and outlook, which means shedding MQLs favouring revenue-driven success metrics.
Latané Conant, Chief Market Officer at 6sense, shared –"CMOs are likely to see a year of fewer internal resources, reduced media budgets, and less support from the advertising partners. To get through the chaotic times ahead, marketing leaders will need to foster diversity within their teams to consider changes in the marketplace."
Besides, there will be the need to upend their business models for prioritizing consumer experiences while focusing on retaining their valuable customers. Hence, CMOs are planning to increase engagement with their employees and use the leadership by getting tasks done – instead of delegating key priorities.
Read More: The Importance Of Customer Experience In 2021
In this context, Latané Conant also explained, "Traditionally, CMOs have been relegated to completing more of the 'ing' in marketing, the activities like video and blog production. While that's necessary work, it misses out on the real value a great CMO brings an understanding of a company's market."
The responsibilities of the CMO are the overall business operations, including brand, experience, and revenue. This reinvention is expected to help create new opportunities for the businesses while coping with the disruptions brought by the pandemic. Indeed, companies are going through a hard time as COVID-19 has altered consumer behaviour. Furthermore, they now have fewer financial resources to support their marketing programs.
The marketing spends in the Middle East is expected to drop by over 20% in 2021 as per the Martechvibe survey.  
Prolonged disruptions will compel the marketing heads to take more responsibilities to augment brand loyalty and customer experience.
Studies also indicate that more companies need to consider 'belonging' as an essential part of their team culture. Besides, they need to keep away from existing marketing stereotypes that alienate consumers. There are already signs that brands have to have prioritized diversity and acceptance of all.
Earlier, CMOs were in a fight for the existence of their role. Many companies had eliminated this role with the evolution of technological advances and the demand for a more holistic approach for generating revenue.
Read More: Content Marketing in 2021, Why Enterprises Consider it a Primary Tool?
The pandemic has somehow enhanced the importance of the CMO role. Indeed, it is only an outdated CMO who focuses on running promotions, sales support, or media buying teams will not be able to hide their insubstantial contributions behind the enormous returns of a good economy. Marketing decision-makers need to drive more customer focus instead of just guiding ad buys and promotions.