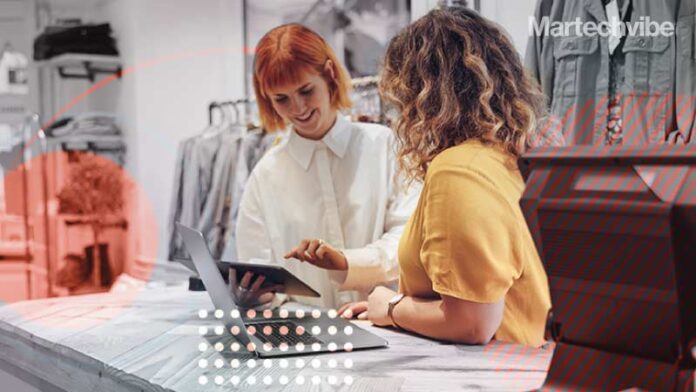 Imagine having your ecommerce game on-point and falling short because your last mile delivery partner didn't live up to customers' expectations.
For consumers, customer satisfaction is a package deal, a culmination of all processes and people representing your brand— contact centre agents, delivery assistants, or the social media team. This means that all the vendors across verticals must operate in unison and in sync with a central narrative guiding those teams.
CXM (Customer Experience Management) helps an entity strengthen its brand, drive customer retention, boost revenue, and enhance customer loyalty. CXM can be attained when an entity uses virtual machine (VM) tools.
Myntra, a top-rated ecommerce company, uses a VM tool to sync all the working departments to complete its orders successfully.
What are vendor management tools, and how can these tools benefit retail?
The term vendor management refers to a procurement process that enables companies to take suitable measures for controlling their costs, ensuring excellent deliverability of services, and mitigating potential risks to derive utmost value from the associated vendors throughout the contract life cycle.

The management focuses primarily on maintaining/building a healthy working relationship with the associated vendors to avoid retail disruptions and to meet the retail objectives flawlessly. It enhances mutual understanding and transparency among the vendors, minimising potential supply delays and leading to uniform continuity in retail. It also helps improve chatbot services and sales assistants to boost customer satisfaction.
Customer experience adds value to a brand; hence Martech throws light on the vendor management tools in this context.
Vendor management tools
Vendors are associated with almost all businesses. In these vendors' businesses, tasks like managing orders, contracts, invoices, deliveries, payments, and customer support can be executed quickly through vendor management tools.
Vendor management tools allow the team to seamlessly collect, upload, save and sync delivery data digitally. It aids in eliminating all the friction sources during the entire procurement process, i.e., from placing an order to making its deliveries and receiving payment.
Additionally, through these tools, it becomes easy to manage vendors, collaborate with them, track the quality of the work offered, measure each third-party vendor's performance and drive business costs efficiently.
Vendor management tools help in:
    Better vendor selection
    Harnessing cost savings
    Speeding-up onboarding of vendors
    Reducing supply-chain disruption risk
    Regular communication
    Maintaining healthy relationships with vendors
    Negotiating better rates
    24*7 customer support
The market has multiple vendor management tools. Hence, it is a very challenging and cumbersome task to pick the right one—detailed assessment and planning are required to pick the best tool.
Here, we will discuss the top 6 highly used vendor management tools.
SAP Fieldglass
Founded in 1999, SAP Fieldglass has a customer retention rate of almost 99%. Its features, like robust integration, automation, and strong collaboration capabilities, make it worth checking out. It demands advanced computerisation.
Vendors can be paid directly through this platform. Further, using this solution, the company can manage contracts, and track performance and compliance. Its feature, Digital Partner Network, can be used for hiring specialised skill vendors.
With its out-of-the-box integration feature, SAP Fieldglass can use an open API framework, which works smoothly on cloud apps like Salesforce, Oracle, Microsoft Dynamics, Kronos, etc. The 24*7 customer support available through chat, phone, or the online support gateway makes the tool peerless.
Genuity
The vendor management tool creating a buzz among IT companies is Genuity. IT professionals can effortlessly and efficiently manage vendor relationships through its countless unique features, like telecom expense management, monitoring the vendors, tracking spending, reviewing feedback, and automation of help-desk requests. It can easily integrate with various platforms like Salesforce, AWS, Azure, G Suite, Quickbooks, and many more.
The online marketplace of Genuity can be used to find SaaS vendors. This tool has a user-friendly interface but is of limited use for non-IT companies.
Kissflow Procurement Cloud
The procurement processes can be streamlined easily via Kissflow Procurement Cloud. Despite having a dedicated module for vendor management, the tool keeps an eye on purchase requisitions, purchase orders, invoices, integrations, and analytics—hence, making for a comprehensive solution that can manage the entire vendor management process. Being completely customisable, this tool is incredibly advantageous in comparison to other ones of a similar kind.
The entire vendor onboarding process is automated. The associated vendors are permitted to create catalogues, which they can access and manage easily. Timely shipping notices can be updated along with the shipping details so that other vendors can view that and act accordingly.
Precoro
Founded in 2016, Precoro is one of the most affordable vendor management solutions that helps small to mid-size businesses ameliorate their expenditures and generate revenues.
It has been designed to store all vendor information, contracts, purchase orders, and invoices on a single screen. The advanced notification feature makes tracking agreements easy, ensuring the retail falls in place. The portal vendors can manage catalogues, watch delivery dates, update prices and respond instantly to RFPs. It simplifies communication among the vendors, enhances collaboration, and boosts retail.
The tool has 24/7 customer support that provides end-to-end onboarding support and personalised training. The customer queries are addressed right away through the integrated AI-powered chatbots. Flat-file and automatic are the integration of two types that Precoro supports. It integrates with platforms like QuickBooks Online, NetSuite, and Xero.
Gatekeeper
With the easy and quick implementation feature, enterprise-level security, and unlimited vendor seats, Gatekeeper is an ideal tool for enterprises that need unlimited storage and widespread access. Being an entirely cloud-based tool, it can be integrated with over 200 3rd party platforms, including DMS, ERP solutions, and SSO. Additionally, it provides eSign features, vendor requests, onboarding, and automatic contract approval features.
This tool uses a Kanban Workflow Engine to streamline data entry, automatically build records, and manage SLAs. Customised workflows can also be created to eliminate the manual processes, thereby saving time and resources.
Beeline
The companies that want a vendor management tool having endless integration must choose Beeline. The tool has recorded a 100% success rate regarding customer integration, implying it can work efficiently with any cloud-based or on-premise app.
Beeline aids in services procurement, resource tracking, vendor compliance, license validation, insurance, onboarding processes, contract management, etc. Using Beeline's tool, Direct Sourcing, new vendors can be found, negotiated, and hired. Together with TalentNet, Beeline helps customers in finding skilled service providers.
Other than these tools, many other VM tools are available in the market, like TRADOGRAM, Order, Procure Xperts, Cflow, Worksuite, Precoro, Secure Link, QuickBase, and many more.
Conclusion
To boost their retail success rate and improve CXM, organisations need to work with different vendors. To ensure that all the vendors proactively accomplish their responsibilities and to manage and build an effective collaboration between each vendor, a cloud procurement tool, i.e. vendor management tool can be utilised. Before leaping into any of the tools, businesses must define the retail requirement to extract maximum.
If you liked reading this, you might like our other stories
Martech Radar: Sales Enablement Tools
Marketing In the Metaverse: New Ways To Engage the Customer