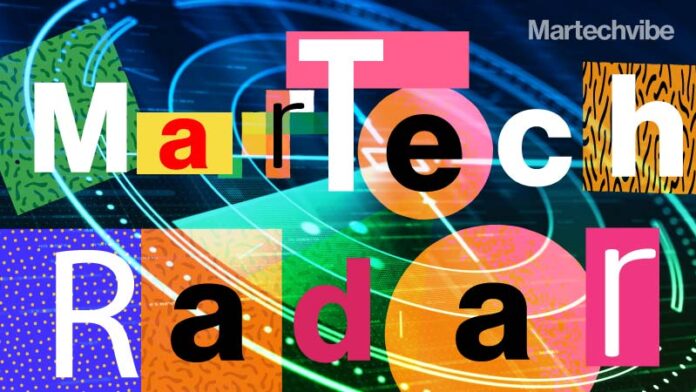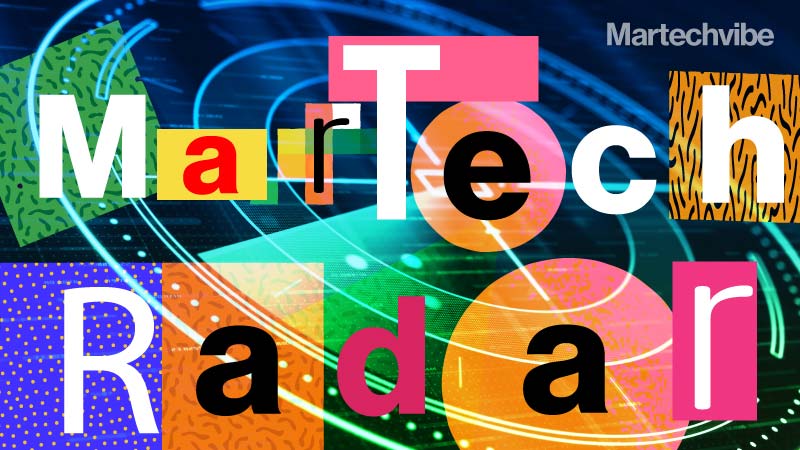 Did you know that unproductive prospecting ends up wasting 50 per cent of sales time?
Does that come as a shock to you? Then get this: 42 per cent of sales reps feel they don't have enough information before making a call.
It all boils down to poor sales training – a problem that exists in any business, and the solution is sales enablement tools.
What is Sales Enablement?
As a sales enablement tool, you can link your content, marketing, and sales cycle together. With these technologies, your team can monitor analytics and content utilisation to ascertain what works and what doesn't in the sales process, right from the beginning to the end.
The software for sales enablement can be compared to a sales funnel dashboard. Your marketing, content, and sales metrics are simple to uncover, track, and cross-reference with the proper tool.
Sales Enablement tools by category
The foundation of sales enablement is formed by the idea that salespeople can improve the way they sell and give clients helpful information to aid in-depth purchasing decisions.
With a heavy reliance on analytics to comprehend and support your ideal buyer segments, it is, thus, a hybrid of content management and market research.
We'll consider tools for each of these essential categories:
Sales Coaching
Content for Sales Teams
Sales Intelligence
Sales Team Management
Sales Coaching
Ambition
Ambition is a coaching and gamification tool that provides sales executives with the necessary tools to coach their teams, drive performance, and hold their representatives accountable to targets. All of this happens in real-time, irrespective of whether they are seated across the sales floor or on the other side of the world.
No arithmetic or spreadsheets are needed since Ambition interacts with its customers' customer relationship management systems and sales stacks to transform their unmanageable data into understandable and valuable insights swiftly.
As a result, your sales floor will be more visible, your representatives will be more motivated and held accountable, and your sales coaching will be more effective, enabling your team to close more transactions.
Brainshark
Your sales representatives are prepared for every potential engagement with a prospect by Brainshark and are always aware of how they can add value.
The Brainshark platform offers onboarding, skill development, content production, and coaching and is designed with a mobile-first mindset.
You can track salespeople's progress concerning important KPIs using Brainshark's Scorecards, which align with your CRM data. The procedure is smooth, thanks to integrations with Salesforce and Microsoft Dynamics 365.
Demodesk
During calls, your agents can get assistance through Demodesk, a live, on-demand coaching tool. With this tool, you can discover broad analytics, reporting, CRM connectors, and more. It is a fantastic coaching tool for big, busy contact teams.
This solution provides HD audio and video capabilities and on-demand, live support for sales representatives.
Mindtickle
This is a platform for sales training. An aspect that makes it a popular choice for mid-sized businesses is onboarding and sales coaching. It is an all-encompassing platform with tools for coaching, conversation intelligence, content management, and sales enablement.
The knowledge base management and content management components of its sales training feature help in streamlining the procedures. Mictickle's performance management feature assists with rewards and the acquisition of badges, scorecards, reviews, etc. Profiles and dashboards can be personalised or customised based on the needs.
Salesloft
A sales enablement software, Salesloft aims to energise and inspire your sales staff to achieve their objectives. It concentrates on each step of the sales cycle, from email to customer engagement, and frees the sales force to focus on closing deals. It enables each squad to concentrate on its own parts.
Thanks to its campaign management tool, the sales team can engage with and update clients more easily. This software's calling feature makes it easier to click and call, and the call is recorded as well. The tool is compatible with several integrations.
SmartWinnr
SmartWinnr is a platform for sales coaching that focuses on video and is supported by in-depth statistics to ensure coaching success. Through recurring quick tests and SmartFeeds that resemble Twitter, a business SaaS platform helps staff members retain important information and engage with customers more meaningfully.
With increased engagement and improved knowledge retention, SmartWinnr enhances sales effectiveness. By raising compliance awareness, it also contributes to the advancement of the compliance plan in regulated businesses.
Tango
Tango was created to make documenting step-by-step coaching and guidance simpler. Thanks to a free Chrome extension and an upgraded Pro plan, your team can quickly produce smart, seamless training documentation with only a few clicks.
Tango automatically records each stage of your training materials creation processes as you move through them, providing you with quick product guides that will make training your staff more straightforward and more effective.
This software can automatically build training manuals, mark them after they have been captured, and blur sensitive data and personal information. Both web-based and desktop-based programmes can be captured by this tool, which can output papers with unique branding.
Seismic
Seismic is more than just a portal for content and marketing assets that have been meticulously collected and streamlined.
It enables sales representatives to close deals more quickly and profitably. Representatives can optimise the sales experience by telling each prospect their distinctive, interactive "story" using the company's content curation tools and AI-based content recommendations.
Additionally, its innovative social selling tools and dynamic micro-apps help salespeople stand out from the crowd and increase customer interaction.
Content for Sales Teams
Allego
Allego's cutting-edge sales learning and preparedness platform ensures that representatives have the abilities and the relevant data to capitalise on any selling opportunity.
Allego is used by sales enablement and training teams to provide the current, bite-sized learning that salespeople need to close transactions in today's changing business climate.
Traditional onboarding and sales training marathons are fast out of date and quickly forgotten. Content is mastered and customised through reinforcement, on-the-job coaching, and peer collaboration for individual sellers and their selling circumstances. It helps hundreds of thousands of professionals on board more quickly, communicate consistently, embrace best practices, coach and practise more often, and cooperate more successfully.
Guru
Guru is a different choice if you prefer your sales content organised but want a more personalised feel. With the use of collections, boards, groups, and cards, Guru's sales enablement system allows sales professionals to arrange content to be found and viewed in various ways.
Guru can collect your data from several sources, such as Google Docs or Slack, and save it all in one well-organised location. The tool offers a few integrations as well.
Highspot
Highspot is a well-known platform for sales enablement that enables you to store all of your sales playbooks and content that sales professionals could require during their daily self-guided learning and outreach activity.
In Highspot, you can assemble a range of customised pages or "kits" for particular audiences. For instance, you can develop three sets of content in Highspot, one for each company size your company targets, if you sell to small, medium, and large law firms.
Almost any form of content is available for uploading, including marketing materials (including case studies and templates), videos, and hyperlinks to blog posts and web pages.
In addition to standard content management, Highspot also offers helpful sales analytics that demonstrates how salespeople are utilising material, help you spot gaps, and display how each component contributes to results.
Showpad
Showpad is a solution for both content management and enabling sales. Your salespeople can use it to find the information they should give prospects.
Interestingly, 65 per cent of salespeople had trouble locating the appropriate content to distribute, although brands often have the necessary material available for almost every circumstance.
Therefore, technologies like Showpad are useful since sales representatives may access pertinent content precisely when needed. The tool uses machine learning to analyse user needs and make recommendations.
Sales Intelligence
Apollo.io
Apollo.io's platform, which has millions of verified contacts recorded, makes it simple for teams to prospect effectively and use tools for sales intelligence to run effective lead generation campaigns.
The platform was also created with integration, making it simple for you to connect it to your preferred CRM system and sales engagement tools. Utilising more than 200 data points can drastically boost your revenue.
Cognism
Cognism is committed to fostering fruitful dialogue with target clients in your sector. When starting a cold email or cold call campaign, you can use the simplified platform to contact prospects, use contextual data to foster lasting relationships, and stay compliant.
Teams can use Cognism to automatically discover ideal accounts, connect with the appropriate contacts, and prioritise contacts that are prepared to buy.
Outreach
Outreach increases business and assists in achieving forecasted revenue objectives. This system has real-time enablement, AI-driven reports, and an integrated sales dialer. Giving sales representatives access to an expanded and organised view of all customer-related data in one location and enabling them to analyse and create a funnel transforms the sales process.
It is a highly flexible tool; it can place calls with a click and allows call recording. There are analytics and insights that provide a fair examination of the processes with numbers and facts.
StreamzAI
AI-led mobile sales enablement and readiness platform, StreamzAI strives to authorize companies to build and help maintain a prepared, engaged and differentiated sales team. Customers can assess and visualize sales readiness with Streamz's sales readiness solution by examining sales representatives' knowledge, calculating pulse scores, and compensating for knowledge gaps with content recommendations. By using Streamz, users can create bite-sized streams of content hassle-free, which are readily available to representatives. With their mobile-first approach, reps can learn more at work compared to traditional corporate training, improving their ability to have meaningful conversations. Gamified activities in their app and automated notifications make training fun and engaging. Users can use advanced analytics to monitor team-wide performance.
ZoomInfo
The well-known platform ZoomInfo is most utilised by SMBs. The platform gives sales teams access to a sizable company contacts database, comprehensive analytics capabilities, and potent lead creation resources designed to maximise lead generation campaigns.
Teams can use the technology to deliberately target pertinent accounts, track live traffic, and make decisions based on helpful information. The software provides capabilities including campaign administration with a single, centralised interface and simplifying your prospect list with bulk contact searches.
Sales Team Management
Clearbit
Whether it be Intercom, Close.io, or Salesforce, you can integrate Clearbit with your current customer data source. With a firm name or domain, Clearbit retrieves any further information about a lead that your sales team should be aware of, such as the number of workers or sector.
By creating prospect lists and displaying the corporate profiles of anonymous site users, Clearbit can help sales make better use of the data it already has while enhancing the existing data. All of this aids in giving your team a better understanding of the types of businesses they draw to produce useful enablement content to assist upcoming sales.
Additional Sales Enablement Software
DocSend
It aids in real-time tracking and insightful analysis of the data existing in the tool, which helps to advance and drive the business. Your private information is kept in a highly secure manner, and many firms have found the tool to be reliable.
DocSend enables safe document analytics, eSignature, data rooms, and dynamic watermarking.
LevelJump
The enablement tool LevelJump uses metrics to deliver precise data on the effects of new personnel, training issues, etc. Many B2B businesses use the tool.
It is a straightforward application with a clear user interface integrated with Salesforce.
Mediafly
Mediafly is an AI-enabled solution that makes it easy for sales and marketing teams to acquire the appropriate content, facts and figures and move forward.
It is very customisable in terms of presenting features; features for performance management assist with awards, badges, etc. It is simple to use and offers helpful support.
Takeaway
A solid enablement technology may empower your sales team in many different ways, from automatically tracking customer contacts to assisting reps in closing transactions faster.
Using a mix of the aforementioned technologies, you can raise team productivity, maintain customer satisfaction, and increase revenue for your business.
*If you do not see your company on the list but feel it should be included, please email us at aarti@vibeprojects.com.
If you liked reading this, you might like our other stories
Do a Sales Forecast For Your Business The Right Way
It's Not Only CX That Can Drive Sales